This is Us is a popular television series with an all-star cast. This includes Milo Ventimiglia, Mandy Moore, Sterling K. Brown, Chrissy Metz, Justin Hartley, and Susan Kelechi Watson. While many of the stars are well-known from other television series or movies, a lesser known actress has made a big impact on both the show itself and audiences. That actress is Lyric Ross.
Lyric Ross is a new actress who landed her first big, recurring role in a television series with This Is Us. But both co-stars and fans are wowed by her emotional, realistic performance… one that helped the cast of the show win the 2019 Golden Globe Award for Outstanding Performance by an Ensemble in a Drama Series.
Now fans want to know how old Lyric Ross is, and what acting experience has she had prior this big role? How has she adapted to her role as Deja in This is Us? Here's what we know.
How old is Lyric Ross?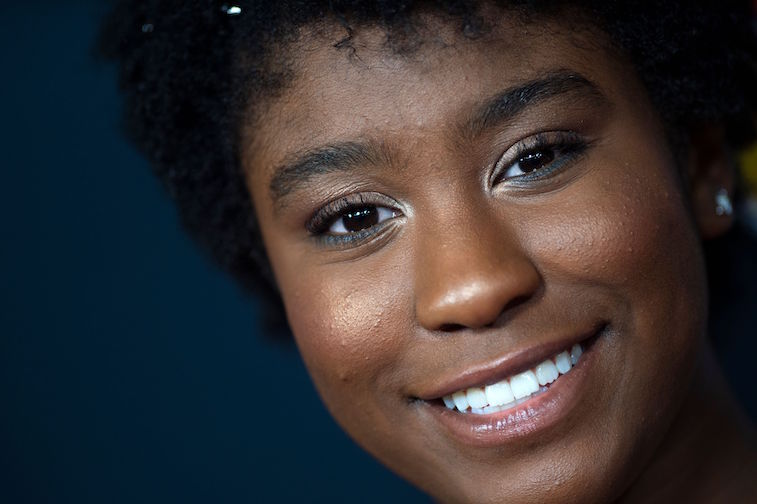 Lyric Ross was born on September 30, 2003 in Evergreen Park, Illinois. This makes her 15 years old, and means that she was only 13 when she started her role as Deja in This Is Us.
When did she make her acting debut?
Lyric Ross showed a love of acting early on and began her career at the age of five when she starred in a few commercials, as well as small uncredited roles in television series. Her first credited role was in a small guest appearance on the television series Sirens in 2015.
What else has Lyric Ross appeared in?
Besides her big role in This Is Us and her acting debut, Lyric Ross has a few small credits to her name. She appeared in both Rogers Park and Canal Street. Since she is a relatively new acting talent, however, she does not have any other major credits. The good news is that her role as Deja in This is Us has undoubtedly opened a lot of doors into her future career as an actress.
Deja in 'This is Us'
This Is Us follows the story of the Pearson family through both modern storytelling plotlines and flashbacks that give a peek into Jack and Rebecca's three children's childhoods. Deja appears in the second season of the television series as Randall and Beth Pearson's foster child.
Deja starts out her role as a troubled foster who enters the family via a very rocky path. There is a dynamic shift in her role in the family and her own issues when her foster father, Randall, opens up about his own upbringing. When his sibling's triplet died in birth, Randall was adopted – which explains why he does not look like the rest of his family. This wasn't always easy for him, and his own struggles help Deja with her own.
What do her co-stars have to say about her acting abilities?
Lyric Ross' co-stars only have great things to say about her as both a person and an actress. When she first joined the cast of the show, Dan Fogelman (This Is Us creator) posted a tweet that said "a star is born with our Deja (Lyric Ross)." This was the first hint that the young actress had raw talent.
Sterling K. Brown, who plays the role of foster father Randall, recently commented on the Ross' acting abilities. "She's a baby, and to me, it feels like she's been doing this for years. She is so present, responsive and truthful."
Actress Susan Kelechi Watson had nice things to say about who Lyric Ross is as a person. "Lyric is a beautiful young girl. Her personality is so loving, warm and very fresh. She's seeing things for the first time."
Source: Read Full Article