Keanu Reeves is a bit of a thrill-seeker, it seems. The actor is famous for his love of motorcycles. He even owns a motorcycle company. As he once admitted, he can't help himself from riding even when contractually forbidden to do so for insurance reasons. Reeves' commitment to movies such as the John Wick series naturally extends to riding motorcyles and performing stunts. But does he really know how to handle guns?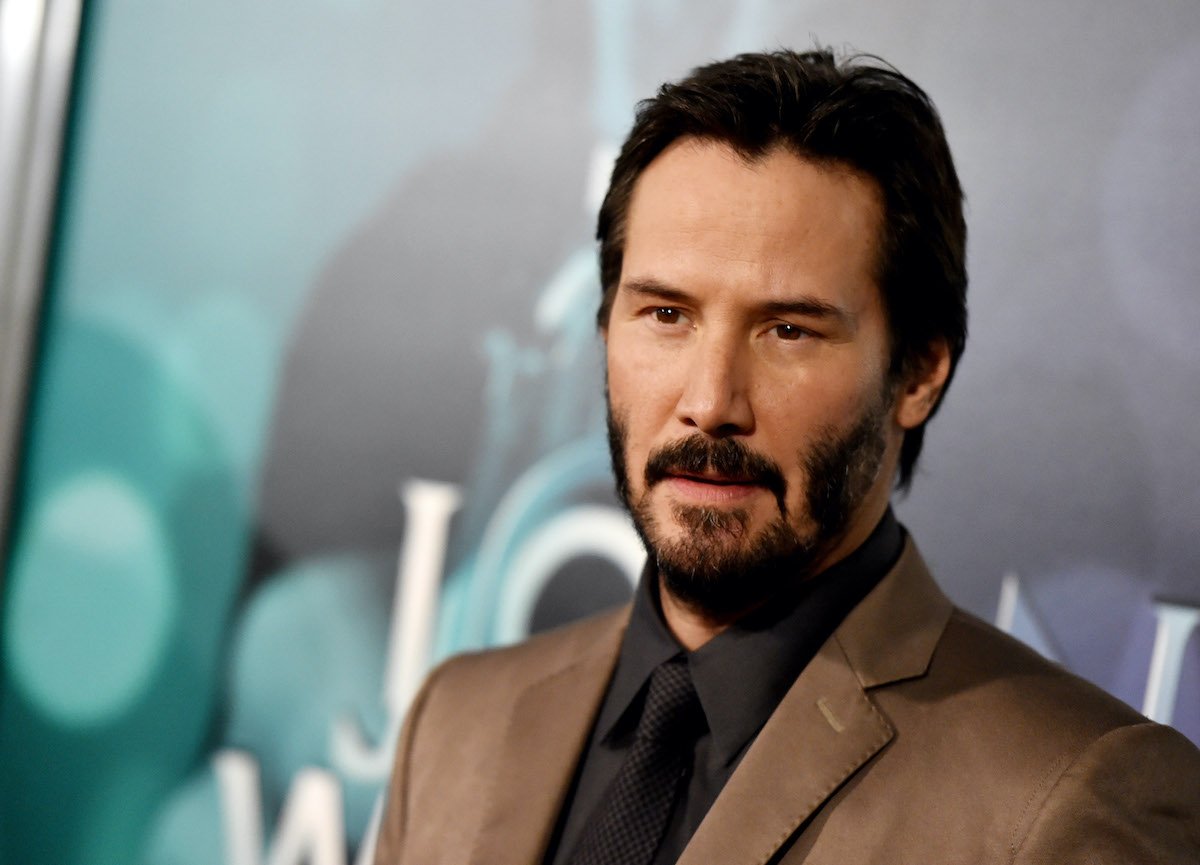 Keanu Reeves became one of the 1990s biggest stars
Although his first few roles are mostly comedy and drama, Reeves found the perfect genre for him in 1991's Point Break. Starring opposite Patrick Swayze, the movie transformed Reeves from the affable goofball of Bill and Ted's Excellent Adventure into a bonafide action star. The film has since become a classic in the eyes of action fans the world over. And when Speed came along three years later, Reeves earned leading-man status.
Since then, many of Reeves' most popular movies exist within the world of action films. Of course, many of these efforts didn't exactly pan out. 1995's Johnny Mnemonic and 1996's Chain Reaction, in particular, fell short of expectations. Thankfully, Reeves rebounded in a big way at the end of the decade. His role in 1999's The Matrix changed his career and became nothing short of a game-changing cinematic milestone.
His action hero acumen has improved over the years
Perhaps part of why Reeves' run as an action hero has become so legendary is his physical commitment to it. The actor likely recovered from his mid-1990s lull due to his willingness to perform as many of the stunts himself as possible. That's certainly an integral part of his work in the John Wick movies. According to Insider, Reeves trained with a company called Taran Tactical for his starring role in 2017's John Wick: Chapter 2.
While the actor did plenty of training for the original film, he seemed willing to take it to the next level for the sequel. Reeves handled plenty of guns in The Matrix trilogy as well. He even has an iconic line in the first film in which his character, Neo, requests "guns, lots of gun" to prepare for a climactic battle. However, whereas The Matrix involved as much martial arts, the "gun fu" of John Wick requires a greater focus on firearms.
'The Matrix 4' and 'John Wick: Chapter 4' are coming soon
Arguably, Neo in The Matrix and the title character of John Wick have become Reeves' two most iconic roles. So the actor's fans should be excited to know he's set to reprise both roles again very soon. In fact, The Matrix 4 — directed by Lana Wachowski — hits theaters and HBO Max simultaneously on Dec. 22, 2021.
As for John Wick, the master assassin will be back on the big screen in May 2022 when John Wick: Chapter 4 is released. A fifth installment of the franchise is also already in the works. Perhaps Reeves can get even better at handling Wick's various weapons by the time fans get to check out those sequels.
Source: Read Full Article