JoJo Siwa may have left Dance Moms abruptly in the show's sixth season, but she still remembers her time on the show very fondly. In fact, Siwa calls filming the show one of the best times of her life. She also credits it as the experience that gave her the platform to do what she does today. Out of all the Dance Moms alums from seasons 1-7, Siwa was the only one to make an appearance in season 8. Furthermore, the 17-year-old is still in touch with her former dance teacher, Abby Lee Miller.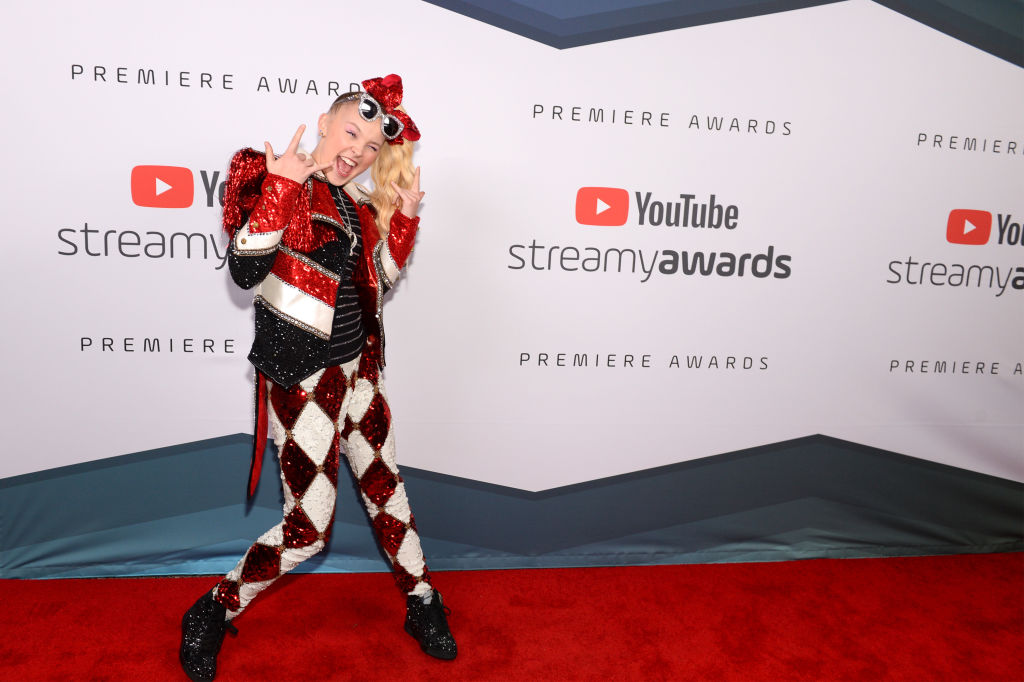 Miller was known for her intense style of teaching. Often choosing to berate and belittle children into performing better, she took harsh criticism to a whole new level. Dance Moms depicts Miller as someone who favors one child to the detriment of the others. During her tenure on the show, she humiliated children and attempted to sabotage some of their careers. Some people even refer to Miller's behavior as abusive. This has caused several of Miller's former students to cut off all communication with her. However, Siwa is not one of those students.
JoJo Siwa calls out Brooke Hyland on TikTok
Recently, Dance Moms alum, Brooke Hyland, took to her TikTok page to share a video. In the video, she declares, "Facebook telling me I have a new friend suggestion," before panning to her computer screen. On screen, we can see that Facebook has suggested that she friend Miller. Hyland pans back to herself and makes a face at the camera. Many people found the video funny, but Siwa wasn't one of them.
RELATED: JoJo Siwa and Her Mom Recreated Their Most Iconic 'Dance Moms' Scene
"It's one thing to just not add her back, it's another to post it…," Siwa commented on the since-deleted post. While some fans felt that Siwa had a point, others urged her to stay in her lane. While she and Hyland were both on Dance Moms, they never overlapped. Hyland and her sister, Paige Hyland, were original members of the ALDC Junior Elite Competition Team and their relationship with Miller is quite complicated.
Brooke and Paige Hyland had a tumultuous 'Dance Moms' experience
The Hyland sisters' relationship with Miller predates Dance Moms by a number of years. Their mother, Kelly Hyland, was actually a student of Miller's before she quit dance in her teens. When Kelly had children of her own, she decided to get them trained by Miller from the young age of two. Brooke was actually one of Miller's favorites for a long time and got a bit of the "Maddie treatment." However, Paige didn't seem to ever be treated well by Miller.
RELATED: Chloé Lukasiak Explains Why She Really Quit 'Dance Moms'
Things finally came to a head in season 4 of Dance Moms (a season before Siwa arrived) when Kelly and Miller got into a physical altercation and Paige and Brooke were kicked off the team. As a result of the fight, Miller pressed charges and Kelly was arrested. In retaliation, Paige filed a lawsuit against Miller. Clearly, the Hyland family has a longstanding history with Miller. We can't blame Brooke for wanting nothing to do with Miller or posting a harmless video. And while we can see Siwa's point also, her commenting on the now-deleted video only managed to stir up more drama.
Source: Read Full Article