Mandy Moore has had one of the most interesting and versatile careers of any Hollywood star. After beginning her career as a singer, Moore was able to transition to a career in movies.
After a hiatus from the spotlight, Moore returned in grand form, landing a role in a series that would go on to become one of the biggest TV dramas of all time. This Is Us debuted in 2016, introducing Moore to a whole new generation of fans. Moore has had to work hard to get in character as Rebecca Pearson, and in a late 2021 interview, Moore shared a sneak peek at the makeup products that she relies on to help stay flawless on set all day.
What makeup items does Mandy Moore count on for her work in 'This Is Us'?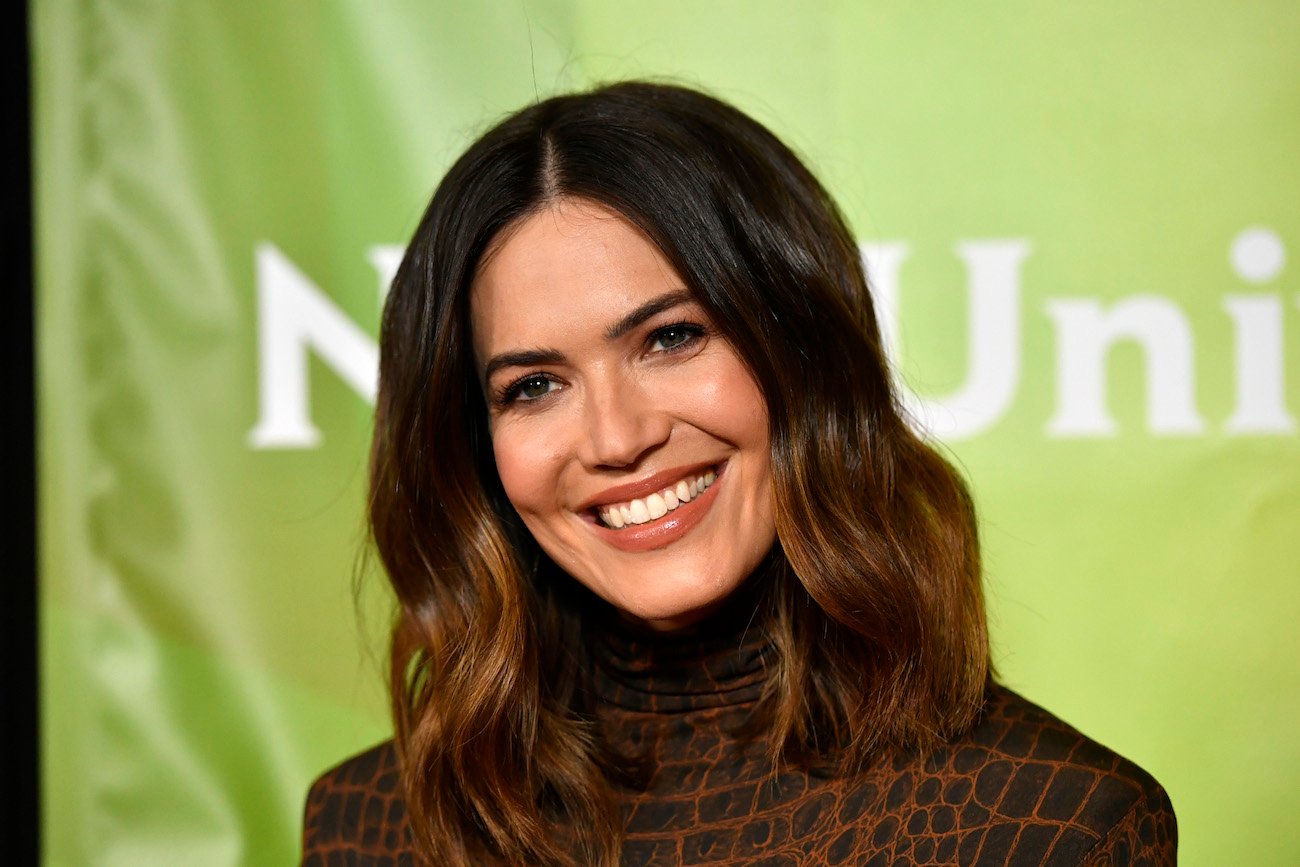 In late 2021, Moore took to her Instagram Stories to share a behind-the-scenes look at how her makeup artist on the set of This Is Us gets her ready for a long day of filming. According to New Beauty, Moore's makeup artist preps her skin by applying Klorane Micellar Water, which helps remove makeup and surface debris, getting Moore's skin ready for flawless makeup application. Then, the artist mists her skin with Evian Brumisateur Natural Mineral Water Facial Spray, which can be used as a prep product or throughout the day as a refresher.
As a primer, Moore's makeup artist uses the Hourglass Veil Mineral Primer before applying the Clé de Peau The Foundation SPF 21, a high-end foundation that creates a smooth, perfect finish. A final touch that Moore loves for wide-open eyes is L'Oreal Voluminous Original Mascara. While Moore's makeup artist does utilize other products to get Moore camera-ready, it's clear that the actress has a particular fondness for these particular items.
Mandy Moore favors simple beauty items during her off time
Moore might have to wear a full face of makeup for work, but when she's at home, she relies on a bare-bones beauty arsenal. In a 2018 interview, Moore opened up about how she gets ready in the morning. According to People, Moore always applies moisturizer after washing her face, followed by sunscreen for ultimate sun protection.
"If I'm going about my day or if I have a day off, then I use moisturizer, sunscreen, maybe a little bit of (Charlotte Tilbury) Wonderglow and some clear eyebrow gel," Moore said. To unwind, Moore likes to enjoy a warm bath, and has cited Goop brand bath salts as a particular favorite. To keep her skin soft, Moore likes to apply coconut oil, noting "It's the first thing I slather on my entire body when I get out of the shower. I carry around a tiny jar of it in my purse and I'll put in on my cuticles or use it as lip balm. You can find it pretty much anywhere, and I think of it like a universal salve."
Mandy Moore started her career as a teen idol
These days, Moore is a high-powered television star. However, long before she was earning acclaim for her role as Rebecca Pearson, Moore was releasing popular albums. Her debut studio album, So Real, was released in 1999, cementing Moore's status as a star on the rise. In the years that followed, Moore not only kept releasing songs, but she embarked on a Hollywood career as well, starring in movies like A Walk to Remember.
After landing her role in This Is Us, Moore began a career renaissance that is still going strong to this day. For fans, Moore is proof positive that it's possible to have a Hollywood career and remain authentic and relatable.
Source: Read Full Article