British actor Benedict Cumberbatch joined the Marvel Cinematic Universe as Doctor Strange in 2016. With impressive credits to his name before donning superhero status, Cumberbatch starred in the highly-acclaimed series Sherlock and had just been nominated for an Oscar for his performance in The Imitation Game.
In his late teens, Cumberbatch decided to embark on a somewhat enlightened path that most people his age would probably not consider.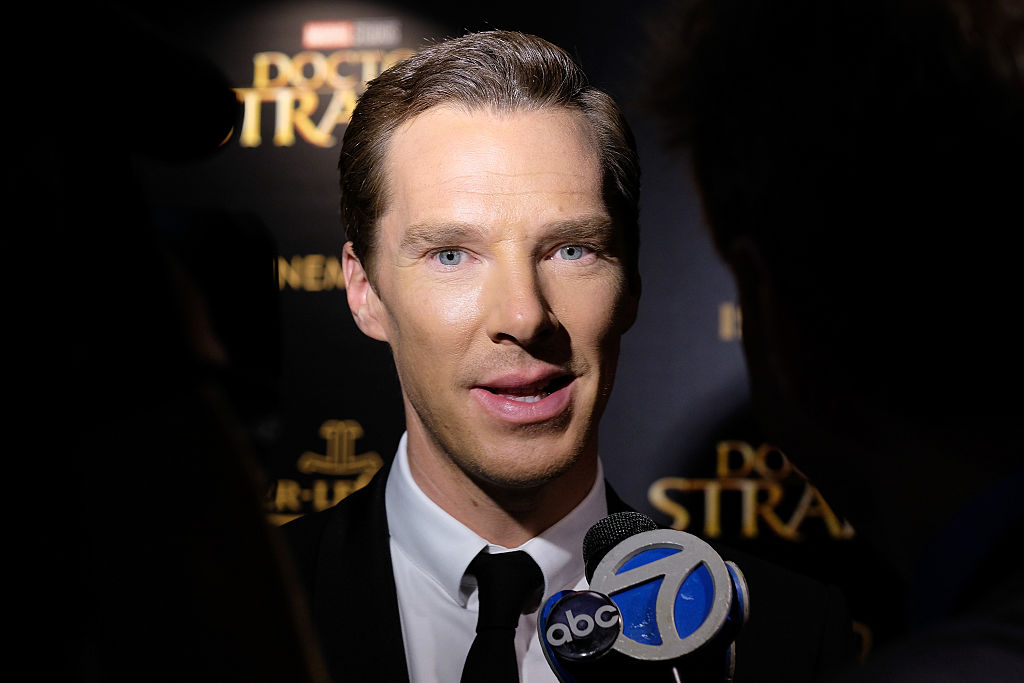 'Sherlock' joins the Marvel Cinematic Universe
Cumberbatch hadn't known much about the character when he signed on with the Marvel franchise. "I wasn't familiar with Doctor Strange as a child, not at all," Cumberbatch told The Guardian in 2016. "So it's been a fast catch-up. But like all comics in their origination, they're very much tied into the era that they were born in."
Joining the cast of the MCU, Cumberbatch realized it was a prime opportunity to be part of such a renowned assembly of Hollywood actors.
"I have… in the past, undergone one of the most life-changing moments in my personal life [he became a father in June last year], and also Hamlet, and now I'm here," the Sherlock star said. "The joy of it is in the contrast. I literally flew off to Kathmandu [where Doctor Strange was partly filmed] two days after we finished Hamlet. It was a massive gear change, but I love what it is to be part of this huge body of work and people. It's great fun."
RELATED: How Benedict Cumberbatch Inspired Netflix's 'Dracula'
Benedict Cumberbatch the teacher
Speaking with Interview Magazine in 2017, Cumberbatch revealed that he partook in a program at a monastery when he was just 19 years old.
"It was in an exiled Tibetan community, just outside of Darjeeling, on the border. It was a little hill station town," he shared. "I was one of five teachers who had done a training course. It was extraordinary, but it was quite an isolated experience."
The Marvel star had worked several jobs to earn the money for the opportunity, which lasted five months.
"You're not paid for the teaching; you're paid in experience. You're surrounded by the monks and their lives," Cumberbatch explained. "It was a small monastery, and the top floor was the temple." I was living on the bottom floor, which was pretty damp and had huge spiders. I think it was just near the end of the rainy season; I can't remember, but it was cold."
RELATED: Are Tom Holland and Benedict Cumberbatch Friends?
'Doctor Strange' finds enlightenment
The Oscar nominee was moved by his surroundings and the spiritual teachers at the monastery. "Nature was ever present; that was gobsmackingly beautiful, as was the spirit and nature and philosophy and way of life of these monks," Cumberbatch recalled. "The personalities of the monks were louder than any lesson."
While he was appreciative of the enlightening environment, Cumberbatch acknowledged the harsher aspects of the program which included sleeping "only about four" hours a night.
"Eating, like, porridge and maybe a little stew. That part of the retreat was intense," he said. "We were with the monks—my god, what discipline they had. It was revelatory. There are these stories and parables and tools with which to channel your focus and meditation and practice, and begin the path to enlightenment."
Though the actor realizes his experience was a bit extreme, Cumberbatch has no regrets regarding his time at the monastery.
"It was a bit cult-y; there were a few nervous, out-of-the-corner-of-the-eye looks between us Westerners," the MCU star admitted. "The person who was overseeing us saw that we were really committed, and he also saw that it was just too much. Our busy minds had to be really suppressed. But it was the chance to begin something. I'm so grateful that I had that experience."
Now a superhero star, Cumberbatch is certainly far from the monastery but clearly holds the lessons he learned during his time there.
RELATED: Benedict Cumberbatch Talks About Being A Fan At the 'Avengers: Endgame' Premiere
Source: Read Full Article