For months, fans wondered if any Money Heist spinoffs would come down the Netflix pipeline. There's been chatter and maybe a little bit of teasing from the creative team of Álex Pina, Jesús Colmenar, and Koldo Serra.
But a Berlin spinoff? He's been a major character on the series since day one — even after death — and cemented himself as a fan-favorite. Now, he's getting his own show. Never forget: It's a family tradition.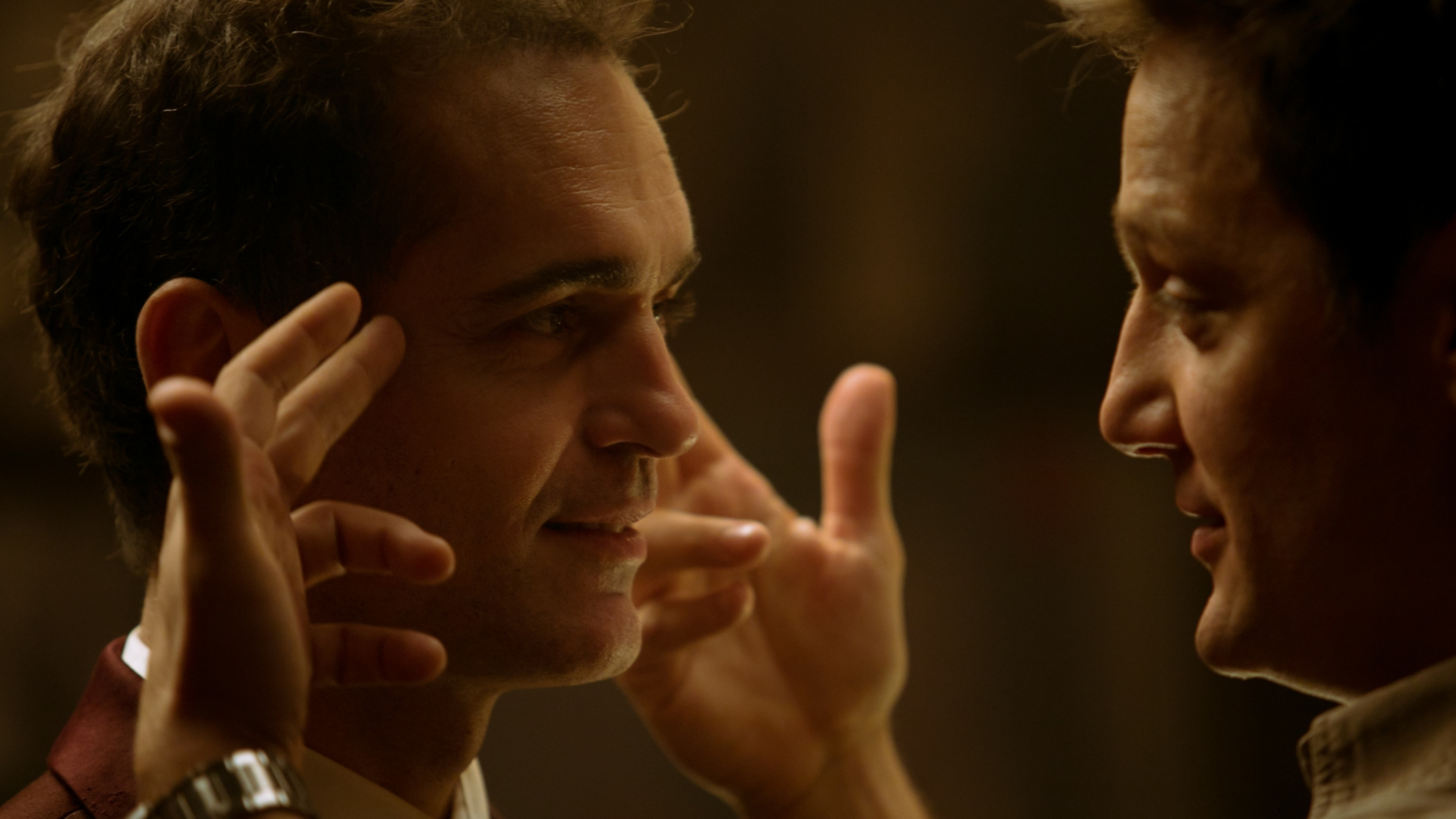 Berlin's 'Money Heist' spinoff arrives in 2023
On Nov. 30, Netflix and the La Casa de Papel team hosted a livestream celebration for the series. The entire cast and crew were there, including co-creators Pina and Esther Martinez Lobato. "Money Heist: The Legacy" brought together Team Resistance and fans from around the globe.
During the presentation, there were tributes, a Q&A session, and special announcements. One of the buzziest pieces of news is Pedro Alonso's Berlin will showcase his own adventures in 2023. Berlin will be the star of his own show, and oh, the possibilities for him are endless!
As fans cheered, Alonso thanked everyone for supporting the show and loving his character. "I'm forever thankful for the love that you've shown us," he said. "And this is an important moment because it's the end of something, and the beginning of something else. I was talking to Jesús Colmenar, and we were saying we are going toward the unknown. And we're open to anything that may happen, and we're willing to be successful, but we are willing to give it all. Thank you so much!"
https://www.instagram.com/tv/CW6mqMyDFOT/?utm_source=ig_web_copy_link
Ideas for a 'Berlin' series include heists, family drama, or his terminal illness
A professional thief and trickster, Berlin flouts rules as if they're games. He's left a trail of spurned lovers in his wake and has multiple children. Those two things alone would make for interesting storylines.
Who were his wives? Which children besides Rafael did he hurt, manipulate, or love? What happened between him and Tatiana (fans may find this out in volume 2)? And has he pulled off robberies in other countries?
Sticking with the family theme, writers may decide to explore more of his relationship with Sergio and their father. Perhaps viewers will finally see how their dad conceived his heist plan.
And of course, everyone wants to know more about his illness. Who was around him when he found out? Lovers? Wives? Palermo? He mistreated so many people in Money Heist, there are bound to be more victims. Inquiring minds want to know, and it's all guaranteed to make compelling television.
Pina once noted that Berlin is 'deplorable'
Fans should not forget that Berlin has a track record. He's threatened women, stabbed a man in the crotch, and had that twisted sexual dynamic with Ariadna. She called it rape.
In the documentary, Money Heist: The Phenomenon, Pina said Berlin has a "derogatory nature" and the writers didn't understand why fans liked him so much. Alonso and Pina both described the character as deplorable, misogynistic, and racist. So, how far down the rabbit will the new series take viewers with Berlin? He has so many sides to his personality, it will be interesting to see how they're showcased. Look out for the Netflix show in 2023.
Source: Read Full Article