Sam Heughan and Caitriona Balfe will return as Jamie and Claire Fraser when Outlander season 6 premieres. The actors have started filming new episodes, but this experience will be very different from past seasons. Season 6 will be a learning experience for Heughan and Balfe because they serve as producers this time around.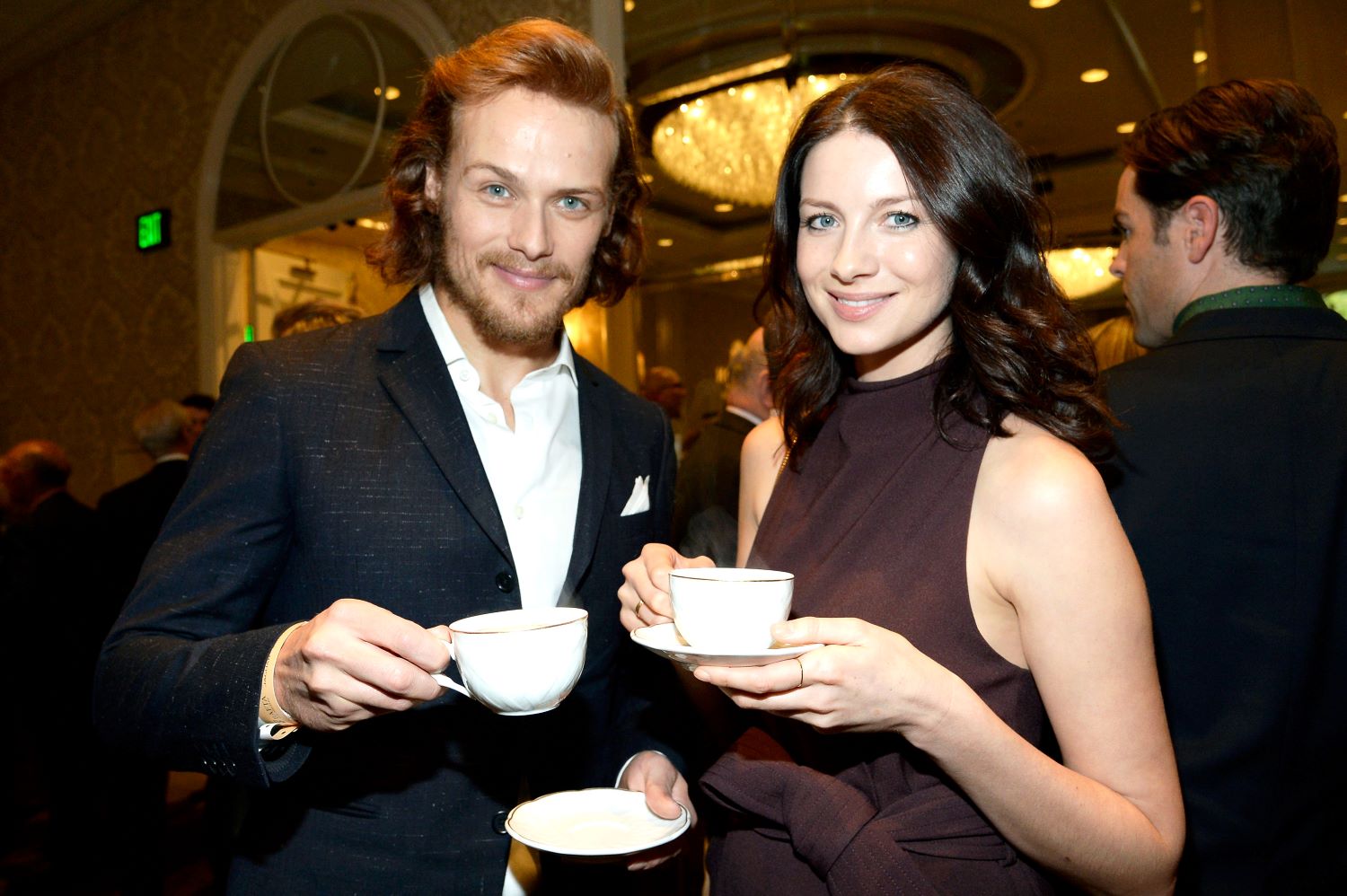 Caitriona Balfe and Sam Heughan wanted to contribute more to 'Outlander'
Heughan and Balfe's Outlander journey began in 2014 when they were cast as Jamie and Claire. The actors were rising stars at the time. But with the show's immense popularity, the two have become TV royalty.
Heughan and Balfe are undoubtedly the biggest stars of the series. And with five seasons of experience under their belt, they felt like they could contribute more. "I think Sam and I are in quite a unique position," Balfe said in a 2020 interview with Gold Derby.
"We've been on the show, and I've been on that set, you know, every single day pretty much since season 1, little less in the last two seasons, but you become just so aware of everything that's going on," she added. "And you know, it became apparent to me that there are certain places that I can be of benefit, and I could really help out."
They asked to be producers
Heughan and Balfe put in their request to become producers after the first few seasons. But it took awhile for them to get the official titles. Their positions were announced as season 5 started filming, so they didn't get much time to explore these new roles.
"We didn't really get the approval until right before shooting, so earlier on, I think we didn't have as much influence," Balfe told Gold Derby. "But definitely toward the end of the season, in terms of really working the scripts, we were there, and we had a lot of new writers and a lot of new producers this season."
"I think we were really helpful being on the grounds, and being able to sort of walk people…who are kind of newer to the show…through what the core of our show [is]," she added. "And really trying to retain the essence that we believed we may have slightly lost a little in Season 4."
The 'Outlander' showrunner says Caitriona Balfe and Sam Heughan are embracing the challenge
When talking to Elle recently, Outlander showrunner Matthew B. Roberts revealed that Balfe and Heughan are proving to be dedicated producers. And he noted that the two are learning a lot about production and what it entails.
"They really, really took on the challenge of wanting to learn what it is to be a producer and what goes into it," Roberts said. "It's something, to them, they're taking on to broaden who they are in the industry, so when the day comes that there is no Outlander, they can go out and produce their own things."
"When they're in production meetings, they're listening and learning and seeing how it all gets put together, and they take on the challenge when they're going to set as an actor," he continued. "They're going, 'Okay, these choices were made for these reasons.'"
Source: Read Full Article