Owen Wilson has been back in the spotlight due to his role as Mobius on Loki. But a recent comment about an iconic role has fans talking. Could a Wedding Crashers sequel be in the works for Wilson and Vince Vaughn?
Owen Wilson said the public would need to 'demand it'
It's no secret that fans of the 2005 surprise hit Wedding Crashers want a sequel. Owen Wilson and Vince Vaughn served up classic dry wit in the raucous comedy — the kind that defined the self-indulgent, raunchy mid-2000s. 
In a recent interview for Esquire's Explain This video series, Owen Wilson revealed what it might take for that to happen. 
"I guess if the people rise up and demand it, then who are we to say no?" the Bliss star said.
Wilson played ultra-confident white-guy John Beckwith opposite Vaughn's ultra-confident white-guy Jeremy Grey. And despite never having been friends before, the actors hit it off while filming.
"It wasn't until we were sort of working on Wedding Crashers we became friends," Wilson said. "And I don't know, some people you just hit it off with, and are simpatico with."
He said maybe they'll crash some actual weddings while they're at it
Wilson also said that he and Vaughan had thrown around the idea of crashing some real-life weddings once the pandemic comes to an end. Perhaps, he said, it would provide the inspiration they need.
"I do think that Vince and I have been talking about when this pandemic ends, maybe, crashing some weddings in real life just to celebrate a return to normalcy," he told Esquire. "So maybe we'll get some inspiration from that."
This isn't the first time the Royal Tenenbaums actor has suggested a return to the comedy. In June, he told Variety that he would not be doing a rumored sequel for HBO Max. He said that director David Dobkin "has been working on something." He also said that he's been "talking with Vince."  
Back in 2016, co-star Isla Fisher also told the Today show that a sequel was in the works with New Line Cinema.
And in an Entertainment Tonight exclusive, Vaughn also confirmed talk of a sequel. 
"Owen and I and the director of Crashers have been talking for the first time seriously [about] a sequel to that movie, so there has been an idea that is pretty good," Vaughn told Entertainment Tonight in November. "So we are talking about that in the early stages. They were fun movies to make. It's always fun to make people laugh and go to work with people that are funny."
While nothing has yet materialized, it seems talk about a possible reunion is ongoing. In any case, Wilson says it comes down to whether or not it would be "worthwhile."
"If we all agree that we have a good idea, then we're trying to make something good," Wilson told Variety. "But it's sort of figuring out what that idea would be and if we think we could do something worthwhile."
Owen Wilson and Vince Vaughn share a rich history of comedies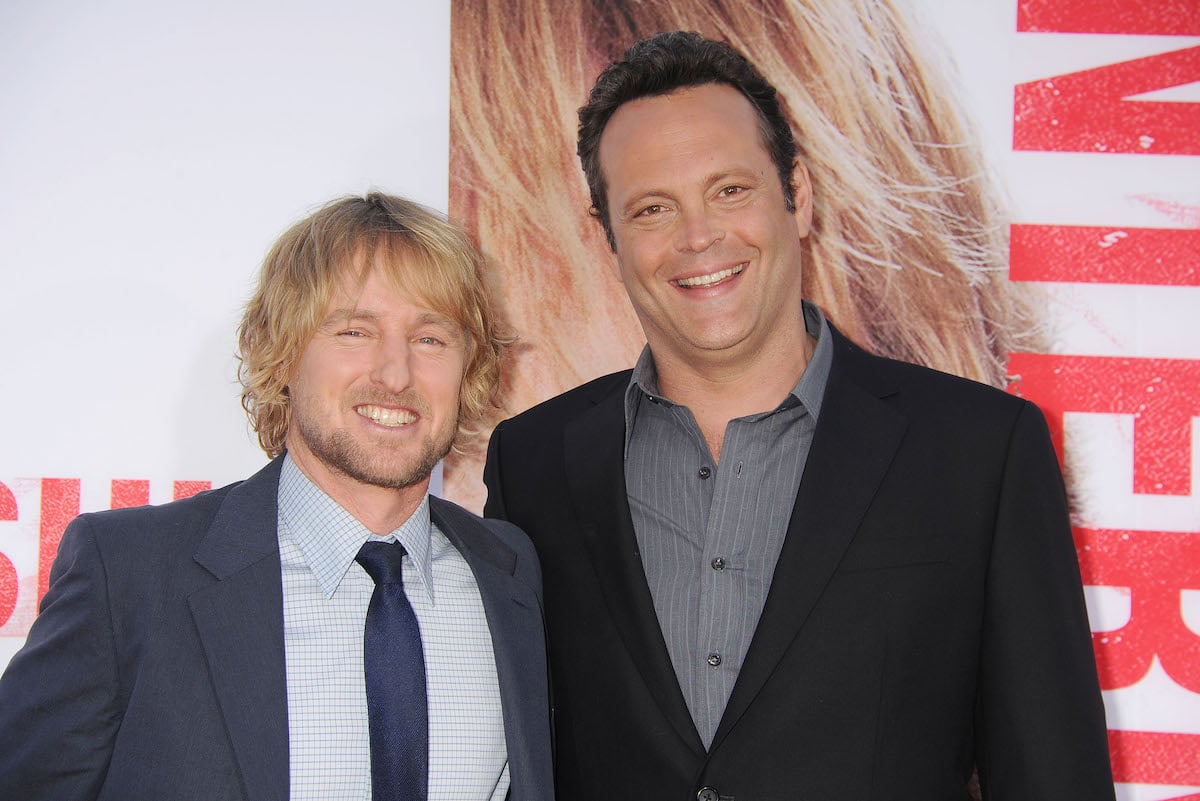 A buddy-comedy reunion for the two would surely be welcome for the iconic goofball duo. Aside from the original Wedding Crashers, the two have showcased their comedic chemistry several times in the past, notably in Starsky & Hutch (2004), Zoolander (2001), and The Internship (2013).
Wilson is currently keeping busy on Loki; Vaughn stars in HBO Max horror-comedy Freaky as the Blissfield Butcher.
Source: Read Full Article