One could argue that Nick Offerman was never appreciated enough for his dry comedic skills in Parks and Recreation. Playing libertarian Ron Swanson through the entire run of the show, Offerman's deadpan delivery was ready-made for the comedic sensibility of the show.
He might not have played that role, though, had the casting department had a different frame of mind. According to official sources, he intended to play another character, one made to become a romantic interest.
Heads of casting thought Offerman was not quite good-looking enough to make said role possible. Perhaps fans will think this a bit biased, if all roles usually finding their proper niches eventually.
Nobody else could have played Ron Swanson, though.
Who did Nick Offerman want to play originally?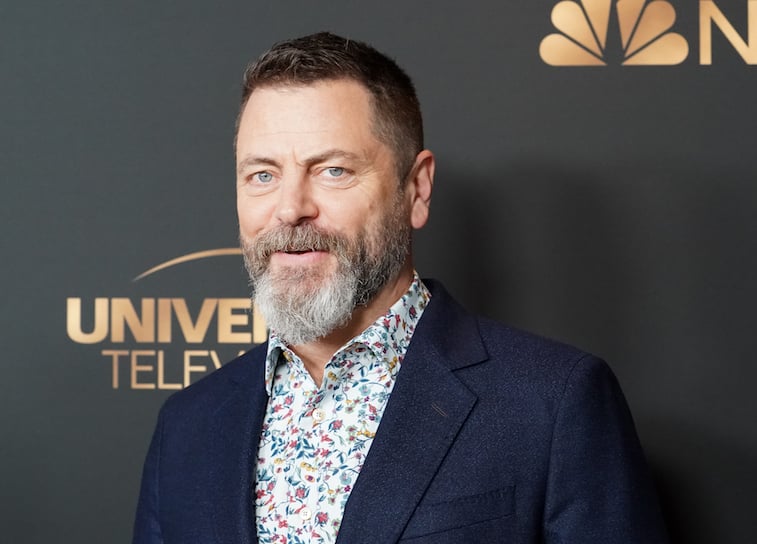 RELATED: 'Parks and Recreation': How Nick Offerman Got Into Character for Ron Swanson
The role of Mark Brendanawicz was one becoming a regular for the first couple of seasons of Parks and Rec. Originally, that role was going to be named "Josh", one Offerman and even Adam Scott had their eye on playing.
Scott has said he auditioned for the role early, yet also lost out. Then Offerman auditioned unsuccessfully because he was said to not be handsome enough, according to Insider.
Talk about a major letdown if trying to make it as an actor in Hollywood. At the time, Offerman had already been around for a while as a comedic character actor. No doubt he took this insult in stride since he already had a lot on his resume.
Fortunately, he was impressive enough in his audition to try out for the Ron Swanson role. There was probably no better fit in an actor fitting a character to a tee.
Ron Swanson still had plenty of love interests
Despite Ron being somewhat of a loner in the beginning, he had his share of wives. Two of them were a bit miserable, including both oddly having the same name.
Yes, fans of the show will remember Tammy Swanson as the name of two former Ron Swanson wives. The first one was played by Patricia Clarkson, albeit an overly manipulative character. Then the second (crazier) Tammy was played by Offerman's real-life wife, Megan Mullally.
Both of these characters were impossible to deal with, not including Ron never being able to shake off annoying Tammy 2. Ron still got the ultimate revenge by linking up with attractive Diane Lewis, played by Lucy Lawless.
After the two become friendly, she accidentally becomes pregnant after they spend the night together. Season 5's cliffhanger involved this scenario and whether Ron and Diane would ultimately marry.
Was the Ron and Diane relationship the ultimate revenge for Nick Offerman?
RELATED: Nick Offerman Had a Trick for Suppressing Laughter on 'Parks and Rec'
Having Ron marry a character played by Lucy Lawless seemed like Offerman getting major payback for losing a part due to the way he looks. Perhaps this was an inside joke from the writers for him losing the first role because he never looked like a romantic type.
His original reveal of losing the Josh/Mark role came from his autobiography called Paddle Your Own Canoe: One Man's Fundamentals for Delicious Living.
All in all, it was probably better he never played that role anyway since Mark Brendanawicz (played by Paul Schneider) was written out of the show after the second season.
Instead, Ron Swanson went on to become an iconic character, one seen yet again during the recent Parks and Rec reunion special. In the reunion, Ron was seen to have no problem with quarantining in his cabin, yet was still fighting off Mullally's Tammy 2.
Ron ultimately ended up having more women his life than even he probably bargained for after being an outspoken, anti-government representative of libertarianism.
Source: Read Full Article