Vicki Gunvalson from The Real Housewives of Orange County said she sees a lot of similarities between her relationship with Steve Lodge and Lala Kent's relationship with Randall Emmett from Vanderpump Rules.
Kent talked about the dissolution of her engagement to Emmett on the Not Skinny but Not Fat podcast, sharing that Emmett spoiled her a lot at the beginning of their relationship. She tried everything to keep the relationship alive and said that she really loved him.
Was Vicki Gunvalson talking about Steve Lodge or Brooks Ayers?
Gunavlson said Lodge stole six years of her life. "Sounds very similar to the man who stole almost 6 years of my life that I will never get back. So hurtful, so wrong," Gunvalson wrote on the podcast Instagram. The Instagram account Comments by Bravo shared Gunvalson's remarks and added, "Common ground."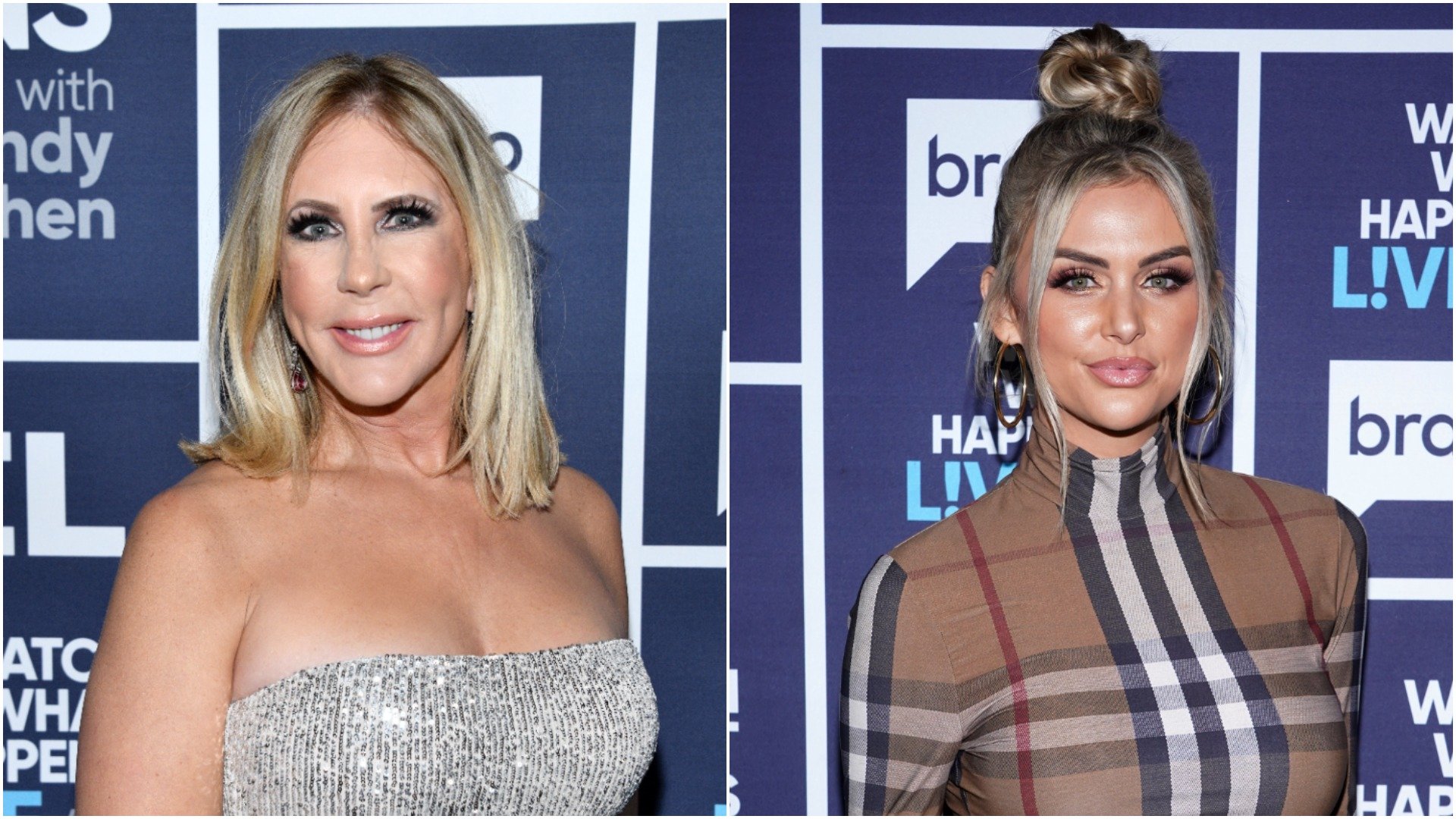 Some fans were not sure which ex-boyfriend Gunvalson was referring to since Lodge and Brooks Ayers left her heartbroken. But she dated Lodge for about six years, beginning in 2015 after she and Ayers broke up. Gunvalson went public with her relationship with Ayers in 2012.
 "I think it's Steve, they started dating in 2016..+ I'm not sure brooks ever spoiled her..maybe her friendships lol," one person commented on the Comments by Bravo thread. Gunvalson was also never engaged to Ayers whereas Lodge did propose.
Lala Kent said she can't remember the good times with Randall Emmett
Kent opened up about her relationship with Emmett, admitting that she can't remember the good times she had with him. "It's not how it was throughout our time together, and I always said, you know, if I ended up in a box tomorrow, I can't think of anybody else I'd rather live in a box with," she told host Amanda Hirsch. "That's how I felt."
Kent said she really loved Emmett. "I was doing everything I possibly could to make sure that he and I would stand the test of time," she said. "And to feel like I was doing all of that really, for nothing. I mean, Amanda, I look back on these years with him, and I can't remember … I can't remember any of it."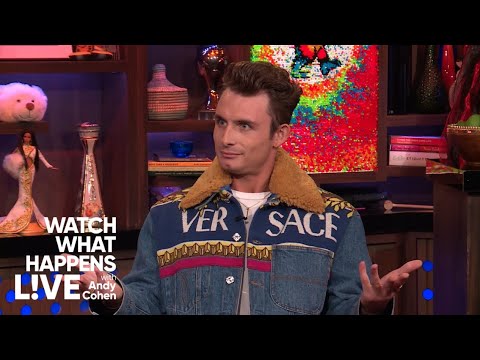 Emmett was accused of cheating on Kent and she left him immediately. But she wished someone would have told her.
"No one voiced any concern for me and my relationship," she said on the Not Skinny but Not Fat podcast. She said they had to have known "because a couple of episodes ago, James and Sandoval both expressed that they knew things. And as time passes I have a lot of people that are telling me things. And it's like you know everyone wants to say it's not your business. How would you feel?"
"I would give everything to turn back the clock and have someone tell me," she said.
Vicki Gunvalson said Steve Lodge used her for 'RHOC' fame
Like Kent, Gunvalson said Lodge was busted with another woman. "While I was out of town working on a biz trip, he took her to my condo in Mexico! He's been flaunting around my town in OC making out in public places. It's disgusting," she shared in a threat on Instagram.
"Unfollow Steve if you are," Gunvalson added. She also shared that Lodge was dating a younger woman. "He used me, he lied to me, he's been dating a 36-year-old and is not what he portrays himself to be. No Christian man would do what he's done," she wrote.
Source: Read Full Article