On the Emmy-winning comedy show Schitt's Creek, Eugene Levy and Catherine O'Hara play the riches-to-rags couple Johnny and Moira Rose. The 2 actors/comedians have also worked together in multiple movies, like Best in Show and Waiting for Guffman. How did Levy and O'Hara first meet?
How did the 'Schitt's Creek' stars Catherine O'Hara and Eugene Levy meet?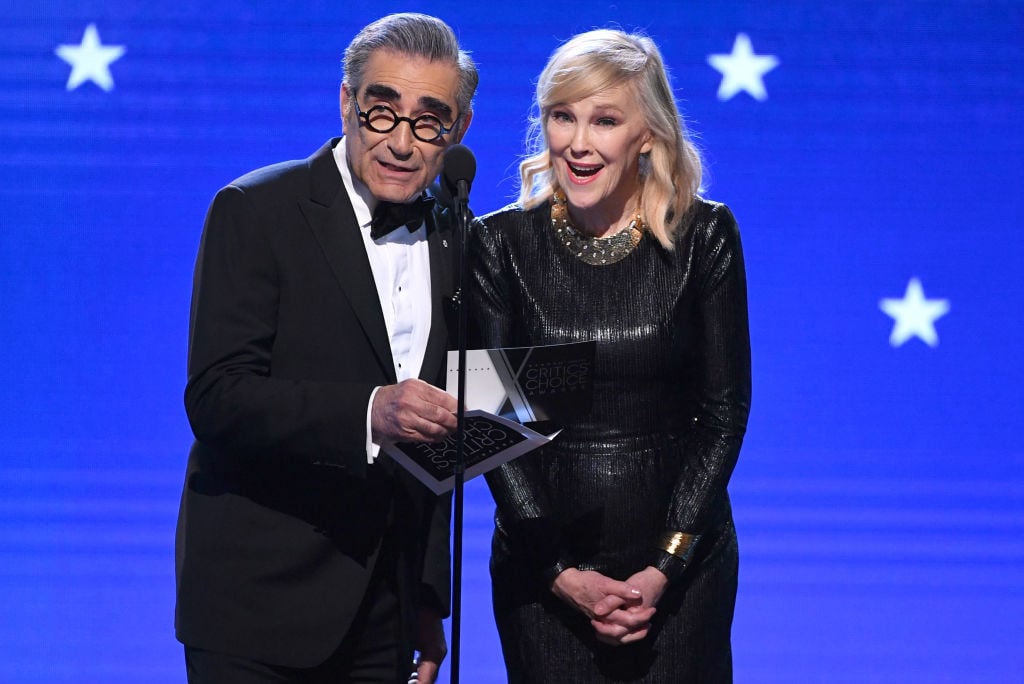 In a BuzzFeed interview a few years ago, O'Hara recalls the first time she remembers encountering her Schitt's Creek co-star Levy.
"I was a waitress at Second City," she explained. "… Eugene was in the cast, and I auditioned for the cast." While O'Hara would go on to become a comedy star, at the time, the director of the improv troupe told her she wasn't up to snuff.
"I heard you auditioned," he told O'Hara at the time. "Keep up the day job. Keep up the waitressing." However, the comedian wasn't too disheartened by this news.
" … even waitressing at Second City was a cool job," she told BuzzFeed. "My sister was a waitress there, my brother was a waiter there, and Eugene was in the cast, so I, of course, remember Eugene because I saw him on stage."
Levy recalled O'hara's try-out a bit differently — perhaps through rose-colored glasses.
"I remember the audition, and it was a really good audition, and I think the general feeling was she was just a little young," Levy explained.
The Schitt's Creek co-creator said that O'Hara had "a lot of good potential." And, soon after that, she stepped up and became Gilda Radner's understudy.
"Less than six months later, you were in the cast," Levy told O'Hara in the BuzzFeed interview. "You replaced Gilda Radner."
"God bless her," O'Hara replied.
Catherine O'Hara remembers briefly dating her fellow cast member Eugene Levy in the 1970s
As The New Yorker recently reported, when O'Hara "joined the Second City improv troupe in her native Toronto," the cast of comedians "included Eugene Levy, Andrea Martin, John Candy, Rick Moranis, Martin Short, and Dan Aykroyd, among others, and those members who did not join the original cast of Saturday Night Live went on to create the cult-popular Canadian sketch show SCTV, which aired on NBC in the United States."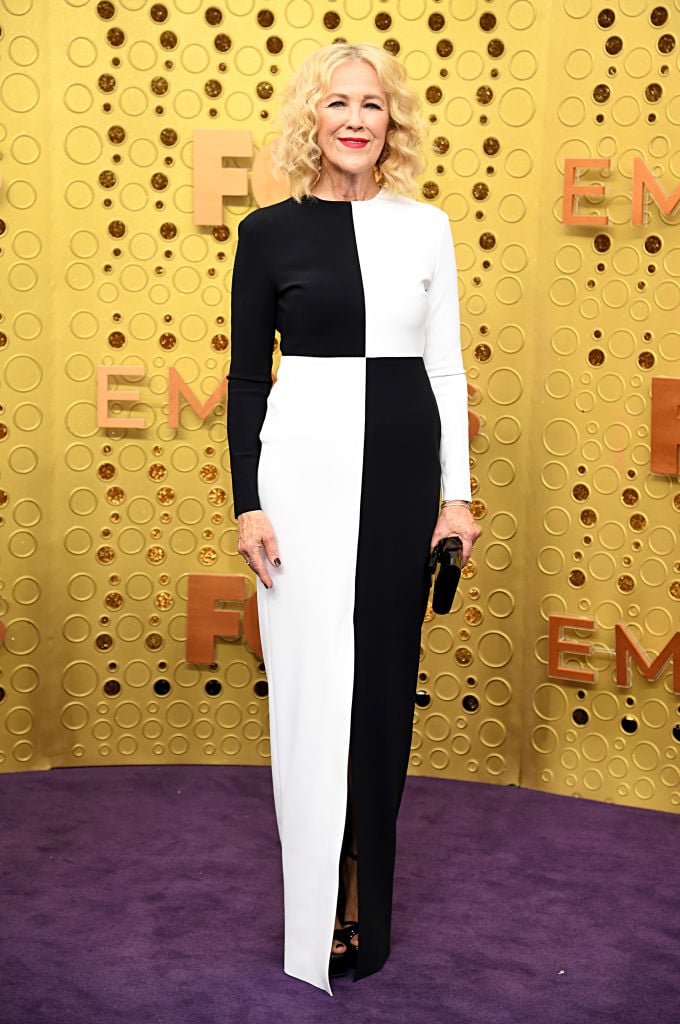 Again, O'Hara remembered noticing Levy while she was "waitressing" at the theater. She also revealed a bit of romance bloomed between the 2 improvisers.
"We tried dating, actually," O'Hara told The New Yorker. "There's nothing sexier than making each other laugh."
However, things didn't work out for the long term between O'Hara and Levy — and overall, the dating scene sounds like it was fairly casual.
"I think everybody tried dating everybody," she said. "Really, it was, like, one or two dates. That's it." O'Hara, for her part, doesn't have any regrets about how she and her Schitt's Creek co-star's love lives panned out. The mega-popular comedy series might have not even happened with her cast as Moira Rose.
"I'm so glad it worked out that way," O'Hara admitted. "We probably wouldn't be working together if we'd gone longer on the dating."
She's grateful that they have developed a solid working relationship over the past few decades.
"Back then Eugene and I were never really a 'team,'" O'Hara said of her time at Second City. "Just somehow we've grown together in these years."
Source: Read Full Article