Netflix is becoming a reality TV empire, with shows like Selling Tampa. The series is a spinoff of another successful series by the streaming service, Selling Sunset. However, the real estate teams of both series have only one connection.
In the Netflix spinoff, one of the stars is Tennille Moore. She has prospered as a real estate agent, and now she entertains viewers with her ability to sell large homes in Tampa. However, Moore's career led her to her state's Senate before she ever joined the realty industry.
Tennille Moore's background is in real estate like many of the other 'Selling Tampa' cast members
Selling Tampa has made Moore more famous. However, she is more than just a reality star on Netflix. A peek at her LinkedIn profile shows that Moore began being a realtor in 2019. While her status on her page says she is self-employed, she provides services for Allure Realty.
Allure Realty consists of an all-Black, all-women staff. Moore works under founder and CEO Sharelle Rosado, and she has several other colleagues. Moore has worked with many clients, and she has focused on multiple locations in Florida.
The company has been prosperous enough to expand to the real estate markets of Miami and Charlotte. Moore's previous job gave her insight into the community and has helped her be successful. The main reason why she ended up on Selling Tampa is because of her association with Allure Realty.
People can see Moore serve up luxury and drama for eight episodes. Whether the show gets another season, the reality TV star already has professional work lined up.
Tennille Moore worked in the Florida Senate for years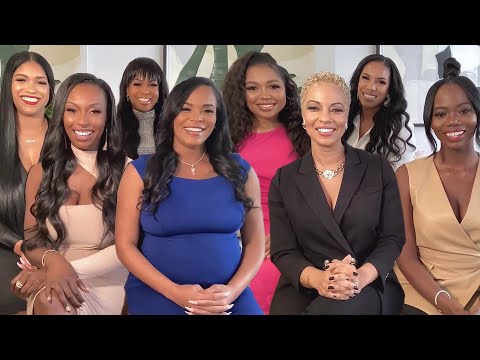 The 45-year-old Florida native is the type of person who goes the extra mile. On both TV and social media, you can see that Moore is a smart and successful person. In fact, she's worked in the world of politics for over a decade. According to Cosmopolitan, she has been an employee within the state's Senate.
In 2005, Moore started as a legislative assistant in the Florida House of Representatives. Some of her roles likely included supporting legislators in drafting legislation, legal services, and creating legal memos. Moore remained a legislative assistant until November 2016.
In the same year, Moore became a chief legislative assistant for the Florida Senate. She likely continued to help draft legislation as well as build other policy priorities. Moore likely had connections with various politicians in the Senate. Then, until May 2021, she was a chief legislative assistant.
Tennille Moore is also a mother of three
Like her colleagues on Selling Tampa, Moore helps sell luxurious houses on the waterfront of Tampa, Florida. She also mixes business with pleasure and provides viewers with some drama. But the tension is mainly between the real estate agents, not the clients.
Moore has acquired some wealth, too. According to The Cinemaholic, she has a net worth of around $1 million. Her Instagram profile indicates that she's the CEO of CreditPro as a "Certified Credit Repair Specialist."
Moore is also a mother of three children and posts about her personal life on Instagram from time to time. The real estate agent's daughter, Ja'Niyah Moore, just graduated from the University of Florida in the spring of 2021. Tennille also posts in support of the Tampa Bay Buccaneers and President Joe Biden.
Of course, she does like to share posts of work-related things as well. While Moore has provided some insight into her life, she had kept most of it more or less private. If she becomes more famous due to the Netflix series, fans could learn even more.
Source: Read Full Article