Daymond John of ABC's Shark Tank has been on the infamous panel since the show launched in 2009. Forming solid relationships with fellow Sharks Barbara Corcoran, Mark Cuban, Lori Greiner, Robert Herjavec, and Kevin O'Leary, John has gotten to know how his colleagues approach potential deals in the Tank.
The FUBU owner has previously shared how Cuban tends to be the flexible one on the panel when it comes to risky investments.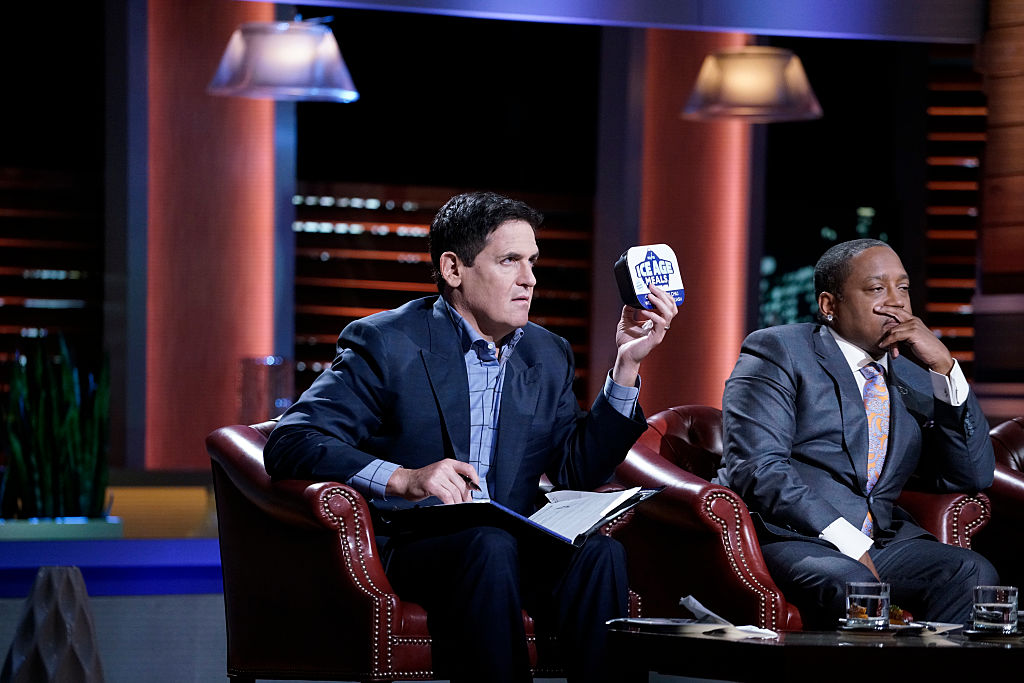 How the FUBU owner differs from fellow sharks on investments
The hit reality show has seen countless pitches from aspiring entrepreneurs. John has learned over the years that he has a different investment philosophy than his fellow Sharks. "Mark [Cuban] and Kevin [O'Leary] don't mind being in series B and series C and series D. They don't mind super high valuations, I guess because they're tech-based," John told Inc. "That's not my philosophy."
The fashion mogul shared that he prefers to work directly with a company's creator. "I want to make a decision with the owner and I don't want to hear about these 50 people on the board and that I'm going through this and that series," John explained. "You raised $7 million? Well, then you didn't need to come onto the show, because you're OK. I don't like the politics."
John credits this strategy as one of the motivations for starting his own business. "I became an entrepreneur not to be in the corporate world," he said. "I became an entrepreneur to know that I will live and die by my decisions, and not because of a big board or committee."
Daymond John evaluates Mark Cuban's ability to 'gamble'
Cuban is a renowned billionaire (that's 'billion' with a 'b') with a list of accomplishments to his credit. As a tech guru, NBA team owner, film producer, and reality star, Cuban has established himself in the upper echelon of business icons. John has recognized Cuban's willingness to take risks when it comes to investments, which he attributes to the Dallas Mavericks owner's big bank book.
"Mark has a lot of money. He could buy all the sharks probably a couple times over, so he's like, 'You know what? I'll take a gamble," John said of Cuban. "He has more to gamble and play with. And he's going to be very hands-on, but don't call him every single day. You need a million dollars? Mark could give you two – just don't call him until it's time for heavy lifting."
Though Cuban may be more game than his fellow Sharks to take a leap of faith on a budding business owner, the recipient of the investment better expect to work hard.
"He's also the guy saying, 'I don't want to hear about any other jobs, any other aspirations,'" John revealed of Cuban. "'You asked for one million, and I'll give you two, but I want you to work every single day just like I would, 24 hours a day.'"
Who's the craziest 'Shark' of them all?
Shark Tank is in its 11th season and still going strong. John credits the show's popularity to the relatability of the entrepreneurs who appear on the program with an idea and a dream.
"I think the attraction is that everybody has an idea. Not everybody can necessarily sing, but people can put themselves in the position or place of the entrepreneur," John explained. "When are you ever going to see millionaires and billionaires in a room and see what they're truly going to ask you? We're all going to be in that position when we're going to be pitching something to somebody."
The FUBU creator also considers the Sharks a ratings draw, revealing that one in particular can be particularly zany. "Mark is as crazy as he looks. Kevin is crazy. But there's nobody crazier than Barbara Corcoran," John said. "We all agree. She's like a mad scientist–she's a genius, but she is right off her rocker."
Watch ABC's Shark Tank on Friday nights!
Source: Read Full Article