For a moment, it looked like Lucasfilm had truly learned its lesson. Star Wars: The Rise of Skywalker failed to become the epic win Disney was hoping for. And so it seemed the "galaxy far, far away" would rest for a while, leaving The Mandalorian to keep the franchise alive. Now fans know that definitely isn't the case. In fact, Star Wars is fixated on its own past.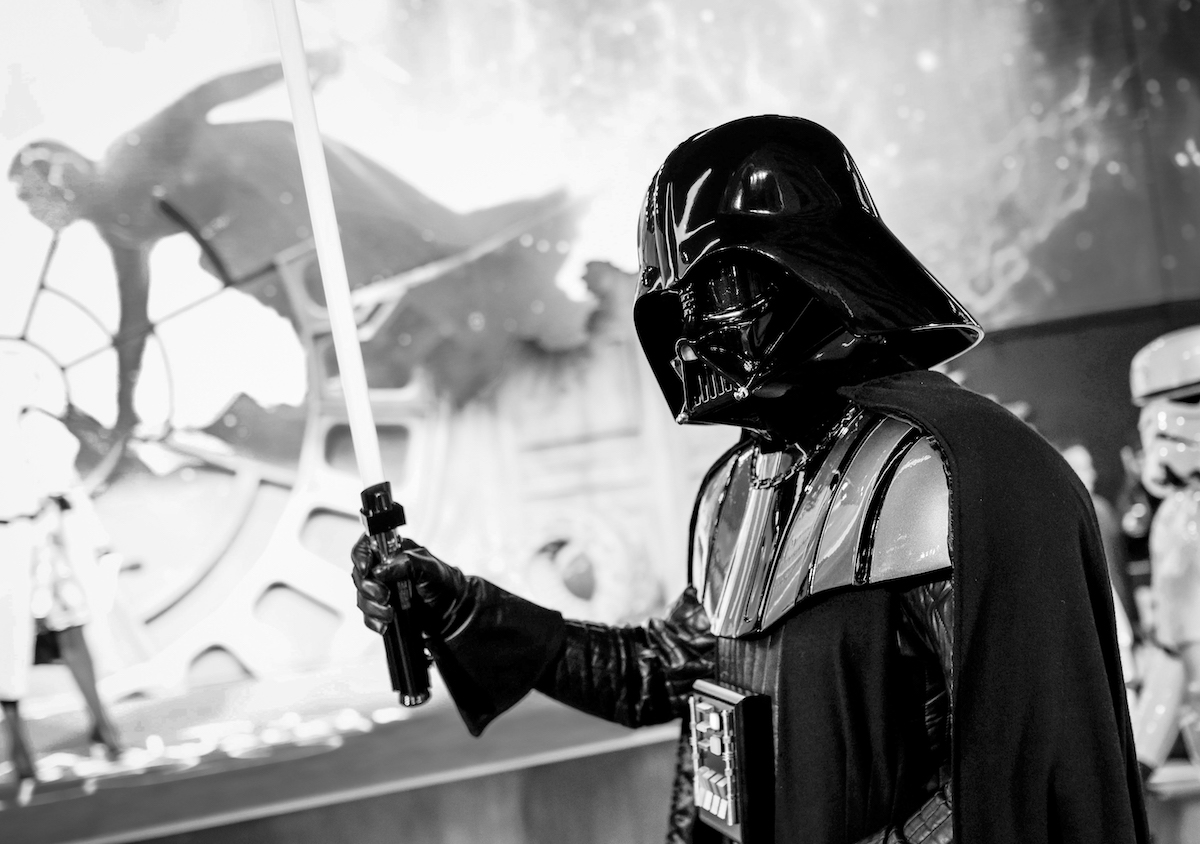 Disney just announced several new 'Star Wars' projects coming soon
At Disney's "Investor Day" event, the company announced plans for many movies and series. And among this massive update was confirmation of no fewer than 11 Star Wars projects. As later posted on StarWars.com, Lucasfilm offered fans their first glimpse at upcoming shows, such as Obi-Wan Kenobi, animated series The Bad Batch, and Rogue One spinoff Andor.
But Lucasfilm also revealed several exciting new projects it had added to its production slate. Rosario Dawson — who joined The Mandalorian in season 2 — will headline Ahsoka. Longtime Star Wars favorite Lando Calrissian will be the center of a new Disney+ show. And Wonder Woman director Patty Jenkins will direct an upcoming Rogue Squadron movie for a 2023 release.
But they mostly seem to be set either before or amid the movies
Some fans thrilled at all the stories Lucasfilm has in the pipeline. Others, meanwhile, felt overwhelmed by the company's decision not to slow down with Star Wars but accelerate its output dramatically. In either case, there's one undeniable factor nearly all these projects have in common. Despite the resolution of the Skywalker saga, Star Wars will largely live in the past.
What made The Rise of Skywalker such an exciting prospect was how it signaled the start of something brand new. True, parts of the upcoming Lucasfilm slate stay true to that by delving into the era before the movies. Yet, it still feels like somewhat of a cop-out for Star Wars to deny fans a glimpse into what happens after The Rise of Skywalker ends.
To be fair, there's still a lot Lucasfilm hasn't revealed, such as how Rogue Squadron fits into the timeline. And details of Taika Waititi's Star Wars film are completely absent so far. At this point, the saga appears to be content mostly filling in the blanks between the prequel, original, and sequel trilogies. But eventually, Star Wars needs to grow beyond this approach.
'The Rise of Skywalker' left Lucasfilm with some big decisions
It's easy to see why Lucasfilm would still be using the Skywalker saga as a lifeline. After all, for more than 40 years, the story of Anakin Skywalker (Hayden Christensen), Luke Skywalker (Mark Hamill), and Rey "Skywalker" (Daisy Ridley) has dominated the franchise. Yet, if Lucasfilm hopes to keep the franchise growing like Marvel Studios has, it must think bigger.
To be sure, the Star Wars franchise is a rich tapestry filled with endless possibilities. But as long as it plays within the same sandbox, it feels destined to struggle to evolve. The recent addition of The High Republic era — set centuries before The Phantom Menace — is a step in the right direction. Lucasfilm can bet fans will be watching to see how those stories play out.
Source: Read Full Article