Luke Gulbranson and Hannah Berner's fight on Summer House is taken up a few octaves when the two get into a screaming match during an upcoming episode.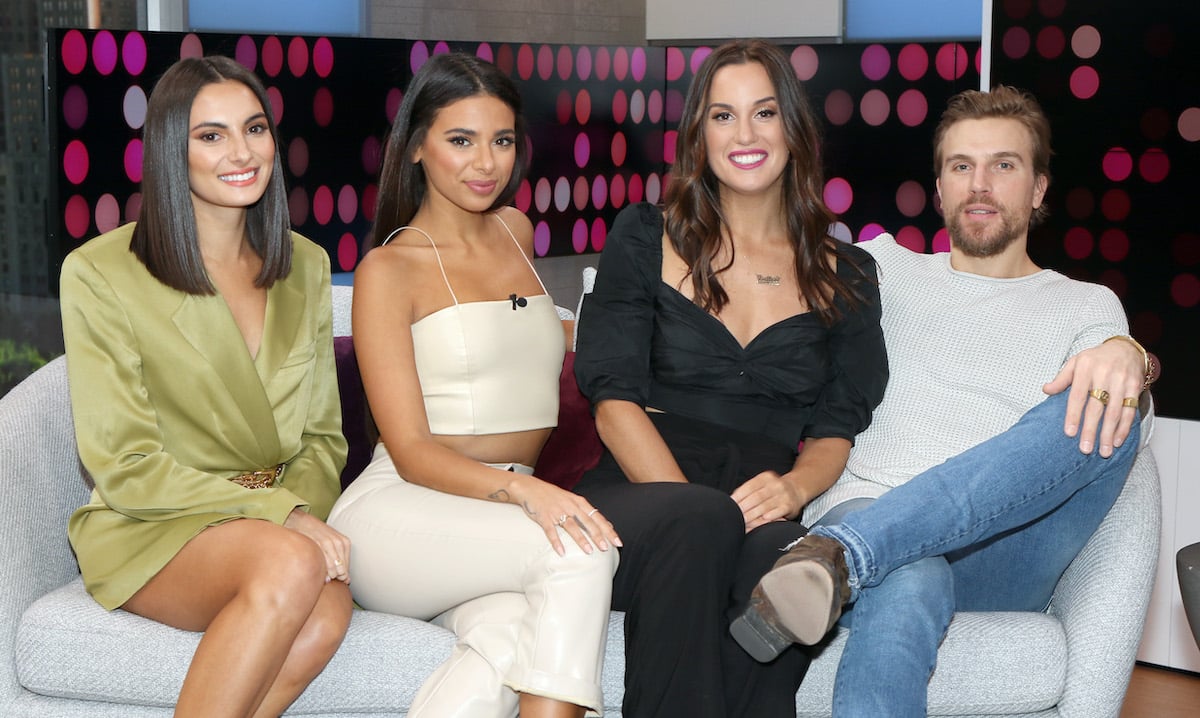 The fight shows how men truly are from Mars and women are from Venus as Berner and Gulbranson clearly had a significant communication breakdown over the past few months. Their argument centers on where their relationship was and where it currently stood. Gulbranson told Berner they never dated, but she had an entirely different impression of the relationship.
Hannah Berner and Luke Gulbranson's fight gets so much worse
Berner and Gulbranson take the argument they started during the last episode outside. And it only gets worse. Berner initially tries to figure out what Gulbranson meant when he said they never dated but were friends. She thinks Gulbranson was changing his tune in order to make it okay for him to pursue a relationship with Ciara Miller.
Gulbranson seems totally confused, insisting they'd already talked about where their relationship stood long ago. "We talked in April," he said in a preview clip. "And now you're saying we didn't talk."
"We are so bad at communicating," Berner exclaimed. "Why didn't we even …ugh. I'm getting worked up again. This is bad, this is over. I can't ever look at you the same."
"I can't either," Gulbranson barked back, looking like he's losing his patience. "Because we'd have a conversation and say, 'I'm on the same page as you. Luke, I feel the same, we're so cool.' Then you get here and you talk to your friends and you tell your friends, 'I don't know what he's doing.""
Gulbranson said then everyone comes at him with questions. Berner demands to know when they had actually talked. "All the f**king time," he screamed. "Why is it drawing a blank?"
Luke Gulbranson said he and Hannah Berner 'fizzled out'
"I don't know what world you're living in, but it's not reality," he shouts at her. Berner is now crying and seeks comfort from her friends. They walk her into the house while Gulbranson rises and says, "You know, the truth hurts sometimes."
Gulbranson told Showbiz Cheat Sheet he was under the impression he and Berner had worked out their relationship before the summer and he was in shock with her reaction to him when he arrived at the house.
"Hannah and I after the show, we continued to be in contact," he said. "And it fizzled out from being anything serious. And that is why I was so cautious that summer. I didn't want to hurt her and have things be all f**ked up and weird."
"So Hannah and I fizzled out," he added. "We became really good friends and we drew a line in the sand and had a conversation about it. It was very clear to me she was dating other people and living her life. And that was it."
The drama heats up on Summer House every Thursday night at 9/8c on Bravo.
Source: Read Full Article