The Twilight movie franchise, which debuted in 2008, showed young adult novels could play well (and make money) on the silver screen. Then The Hunger Games came along and proved it.
As with almost any popular book series to movie adaptation, the filmmakers had to change some small details. Stll, the Gary Ross-directed debut film in 2012 was more or less a faithful retelling of the novel.
With The Hunger Games film franchise turning 10 in 2022, Ross revisited the first film, revealed why he had to turn down the sequel, and why it turned out to be something of a blessing.
Gary Ross chose The Hunger Games cast and wrote and directed the movie
With a worldwide phenomenon on its hands, Lionsgate understandably wanted to move quickly on the follow-up, Catching Fire. Ross had every intention of staying involved in the sequel, but the compressed timeline meant he had to say no to writing or directing.
Ross admitted it was hard to say no, but he didn't see any feasible way to wear writer and director hats while also sticking to a strict deadline to start production on the sequel.
Well, it was a very hard decision. I think what people didn't realize is that I had two jobs. I wrote and I directed, and you do one of those things before you do the other. There was honestly no time to do both well in the three-and-a half months between movies, so I moved on.
Simon Beaufoy and Michael Arndt wrote the Catching Fire screenplay, and Francis Lawrence directed. Lawrence directed the final two installments of the quadrilogy, as well as the follow-up The Ballad of Songbirds and Snakes, which has a 2023 release.
Ross, meanwhile, pursued a passion project.
Moving on was a blessing for Ross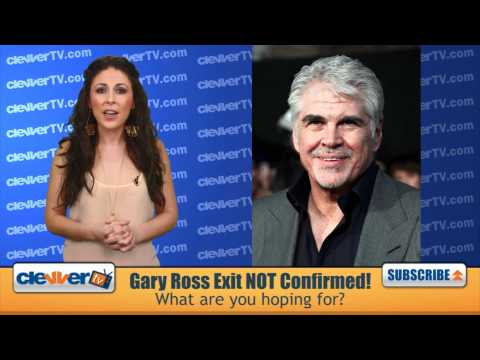 Without a tight deadline on the horizon, Ross had time to devote to his next project. Free State of Jones, which Ross wrote and directed, hit theaters in 2016, and though it didn't smash the box office the way ($25 million worldwide), he told THR it remains one of his favorite pieces of work.
Considering Ross wrote or directed movies such as Big, Dave, Pleasantville, Seabiscuit, and Ocean's Eight, the fact that the 2016 Matthew McConoughey remains a personal favorite indicates how close it is to his heart.
A big-money sequel went by the wayside, but Ross' career didn't suffer, and he still got to have his name all over a certified blockbuster. 
All box office figures courtesy of Box Office Mojo.
Source: Read Full Article