Fans finally learned what happened to Jenny Schecter in the first season of The L Word: Generation Q after being left on a cliffhanger for a decade. But she was never mentioned again after that brief explanation. It might seem a little odd for someone who was so integral to the original TV show and its success. But showrunner Marja-Lewis Ryan has her reasons for not exploring that further.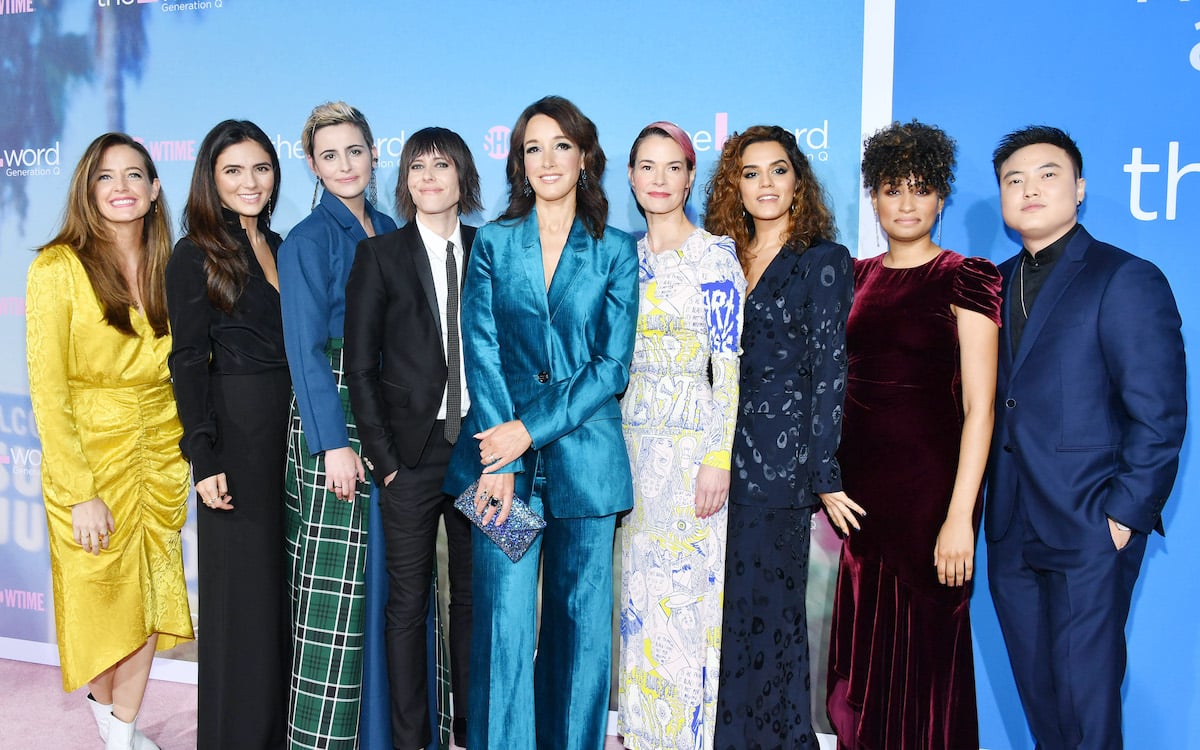 The final season of 'The L Word' killed off Jenny
The original The L Word ran for six seasons between 2004 and 2009. It was an immediate hit that brought in a lot of viewers and many positive ratings. But when it killed off Jenny (Mia Kirshner), things took a turn.
The show's format changed to a murder mystery as police looked at Jenny's friends as possible suspects in her death. The resolution was apparently supposed to come in a planned spinoff, The Farm. But since it never materialized, answers didn't come until 2019, when the reboot revealed Jenny had actually died by suicide. It appears to be the last time she was mentioned on the show.
The stars on Jenny in 'The L Word: Generation Q'
In an episode of Katherine Moennig and Leisha Hailey's Pants podcast, Ryan was asked why none of the original characters ever talk about Jenny in Generation Q. "Well, what do you guys think? Do you think your characters would talk about her?" she asked Moennig and Hailey. Both thought so, but especially Moennig due to how close their characters were in the show.
"I would talk about Jenny for sure," she said, expressing interest in exploring Shane McCutcheon and her friends' grief. "It's scary as you get older you lose people in your lives that you thought would be there forever. Dana [Fairbanks] was the first big loss that killed our innocence and then Jenny was the last, but it ended on Jenny so we never saw any of us evolve from that. We don't know how any of us reacted to it."
"That's true," Hailey agreed. "Because we did go through the death of Dana, and then the show kept going whereas Jenny died at the end. I see her point."
Ryan on why Jenny isn't mentioned more
"I think the answer to the question, for me, has to do with context," Ryan replied, explaining that there hasn't been a situation with Shane that warrants bringing up Jenny like there was with Alice Pieszecki and Dana, for example.
"With Alice, I feel like there was this natural space to talk about Dana," she continued. "And for me — it's hard in television and hard on this show in particular because I have like 50 pages, nine main characters. Often, I had guest stars on top of that so every kind of moment has to be forward-moving. That's what it feels like. And it's hard to find those moments that would require that kind of remembering."
She added: "I feel like Alice's story was helpful this season because a piece of her really died with Dana. That felt like something that gets in the way of her daily life, in a way where I don't know if Jenny and Shane had that kind of relationship … like their relationship never felt as intense."
Moennig agreed with her there, but still seemed to believe she's worth a mention.
Will there be another season of 'The L Word: Generation Q?'
The interview comes after the conclusion of the second season of The L Word: Generation Q. Showtime has not said whether there will be another season, but Ryan voiced confidence on the Pants podcast that there will be. If there is, we're sure fans would love to see some callbacks and comments about Jenny.
Source: Read Full Article