Fans of The L Word spent years hoping for a reboot of the show. The original series ended on a major cliffhanger with police calling in Jenny Schecter's friends for questioning over her death. The mystery of who killed Jenny Schecter was finally solved in the reboot, The L Word: Generation Q. But not everyone was satisfied with the turnout — including the actor who played her, Mia Kirshner.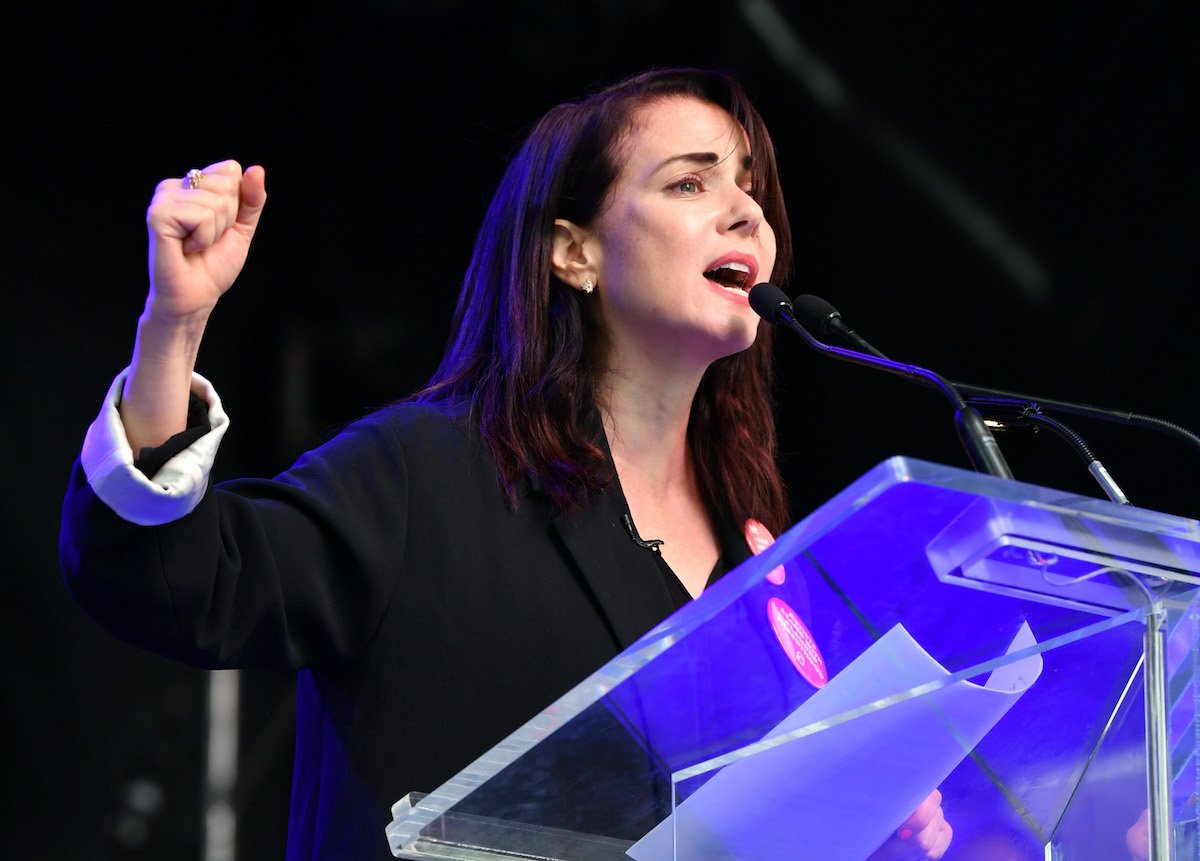 What happened to Jenny Schecter?
In the final season of The L Word, Jenny was found dead in the pool at Bette Porter and Tina Kennard's house. After the discovery, the plot shifted into a whodunnit as police realized each of her friends had a motive in wanting to kill her for her. They were all called into the police station to give statements about the evening in the series finale of The L Word, but the show ended without a resolution.
Apparently, the killer was supposed to be revealed in a planned spinoff called The Farm, but it never materialized (via Digital Spy). The question of what happened to Jenny was finally solved in the first season of The L Word: Generation Q, which aired in 2019, when it was mentioned that she'd actually died by suicide.
Mia Kirshner's reaction to Jenny Schecter's death
Kirshner, like some other viewers, was not satisfied with Jenny's ending. She wrote on Twitter at the time that it didn't feel fitting for Jenny, who had survived many things in her life, including sexual assault.
"Nope. Jenny is not dead," said the actor, who once came forward with sexual misconduct allegations against disgraced former movie producer Harvey Weinstein. "That's not the story that needs to be told about a survivor of sexual violence. It's not a story that can be wrapped up and tied up with a bow. So no, she is not dead."
"I heard about her 'suicide' today and feel sick that this is how they dismiss the story about a survivor of sexual assault," Kirshner added in a follow-up tweet. "So no. She's not dead."
When asked whether she would ever be open to returning to the show either alive or dead, Kirshner said no. "That's very sweet," she replied in another tweet. "I won't be coming back to the show. I'm so thankful to have been a part of the original series."
'The L Word' reboot is streaming now
The cast of The L Word: Generation Q features both new and returning actors. Jennifer Beals (Bette Porter), Katherine Moennig (Shane McCutcheon), and Leisha Hailey (Alice Pieszecki) are all back, along with new co-stars such as Rosanny Zayas (Sophie Suarez), Jacqueline Toboni (Sarah Finley), and Arienne Mandi (Dani Núñez).
Generation Q just completed its second season and is awaiting word on whether there will be another season. For now, fans can find the series on Showtime.
Source: Read Full Article