As things begin to open up again and we can finally take a much-needed vacation, there's still one thing we're waiting on: the return of our favorite TV shows. Covid-19, which affected nearly every area of American life, also put a lot of television productions on pause. It's impossible to film a reality show that involves the cast taking a fancy vacation or getting into a drunken fight at an over-the-top birthday party if everybody has to wear a mask and stand six feet apart from each other.
Right now, we are eagerly awaiting the return of "Vanderpump Rules," "Bling Empire," and of course, "The Real Housewives of New Jersey." The first ladies of New Jersey didn't stay quiet during Covid. Teresa Giudice got in trouble for throwing her daughter a lavish (non socially distanced) 16th birthday party at a New York nightclub.
The good news is, there's a new season on the horizon. Below, we break down everything from the release date to the updated cast and recap the drama that's likely to play out in Season 12.
RHONJ might premiere this fall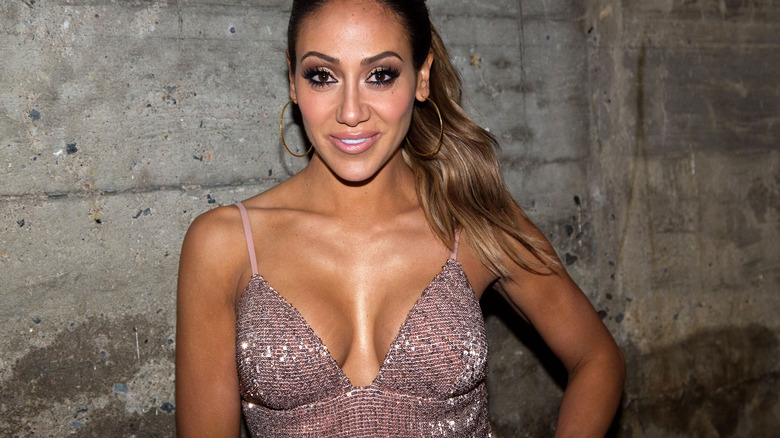 We can't say for sure when the "Real Housewives of New Jersey" is going to come back. As of this writing, Bravo has yet to confirm a release date for "RHONJ." So while the exact date of the Season 12 premiere is up in the air, rumor has it the show has already started filming.
When speaking to Us Weekly in June 2021, a source close to the cast confirmed that filming was already underway in the Garden State. "Housewives" filming usually lasts for around three months, so if "RHONJ" is already filming, we can expect them to wrap sometime in the fall. However, Season 11 departed from the norm and premiered in February 2021 instead of in the fall, which is when the previous four seasons aired. The date change was due to the coronavirus pandemic, which shortened filming.
So, if "RHONJ" is already filming, it's likely the new season will arrive in the fall, maybe even by November, per Bustle.
One RHONJ star didn't like filming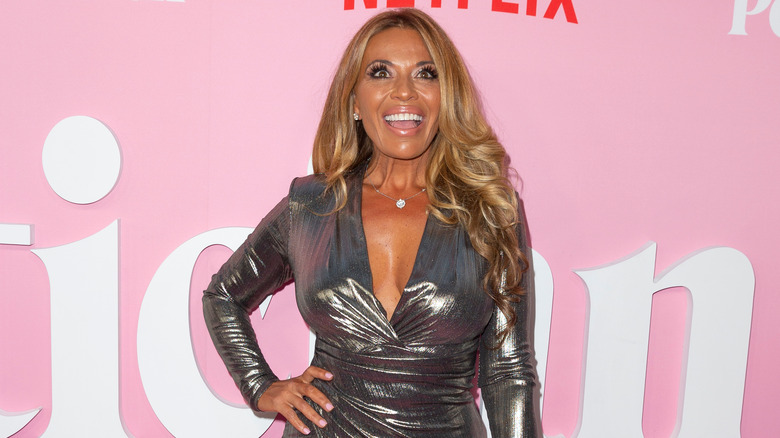 Season 11 of "Real Housewives of New Jersey" starred series OGs Teresa Giudice and her sister-in-law Melissa Gorga. It also featured Dolores Catania, Margaret Josephs, Jennifer Aydin, and Jackie Goldschneider. Because we don't know when the new season will premiere, we can't say exactly who is returning (or joining) the cast. However, it's safe to say Melissa and Teresa will be back, as they've managed to hang on since Season 1.
As for the other ladies, it's anyone's guess. Rumor has it Season 12 will see at least one new cast member, though. According to reports, Heather Mundy, a casting producer at Bravo, has posted three separate casting calls since February 2021 that are most likely for a new "RHONJ" star. "Are you living the fabulous life in New Jersey? We're looking for FUN women with BIG dynamic personalities that are made for TV!" she wrote. "Whether you're a badass boss lady or an outspoken housewife — if this sounds like you or someone you know — apply today!"
We know for sure that series friend Michelle Pias will not film for the 12th season. In a series of since-deleted Instagram stories, Michelle admitted that she did not enjoy filming "RHONJ" and that she and her hubby were "in the middle" of filming for their own show anyway.
Fans weren't happy with Teresa's RHONJ storyline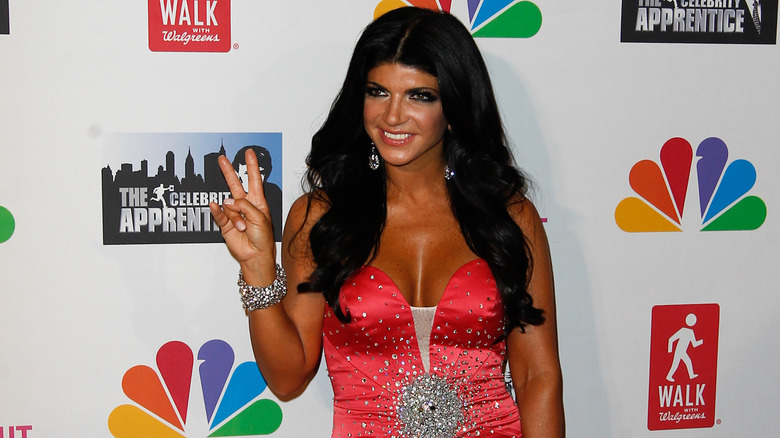 Okay, so we might not know when Season 12 of "Real Housewives of New Jersey" will premiere or precisely who will return, but we do have a pretty good guess about what some of the drama might be. Last season, a good chunk of the conflict revolved around rumors that Jackie Goldschneider's husband, Evan, was cheating on her. Teresa spread the story, and Jackie fought back by accusing Teresa's 20-year-old daughter of "doing coke in the bathroom" at parties.
Things got even messier when outlets began reporting that Teresa made up the rumor about Jackie's husband to invent a storyline for the season. Melissa faced similar criticism for her shallow Season 11 storyline of marital troubles with her husband, who also happens to be Teresa's brother. Both Melissa and Teresa have denied the accusations, per Bustle.
Just because the rumors of Jackie's marital issues might be made up doesn't mean the drama between Jackie and Teresa stopped at the reunion. Apparently, bringing Teresa's kid into the mix was a step too far. "I always say I may forgive but I never forget," the mother of three told Us Weekly in May 2021. "I said that at the [Season 11] reunion. Yes, I always forgive, but I never forget." Safe to say, we'll see a lot more conflict between Teresa and Jackie whenever Bravo decides to bless us with Season 12.
Source: Read Full Article