The Coen brothers are a legendary filmmaking duo made up of Joel and Ethan Coen. The upcoming The Tragedy of Macbeth is a theatrical adaptation of William Shakespeare's Macbeth. This marks Joel's first directorial effort without his brother, Ethan. Joel recently opened up in an interview about why they split ways for The Tragedy of Macbeth and if they will ever work together again.
Coen brothers movies before 'The Tragedy of Macbeth'
The Coen brothers' works span across several genres, although they typically turn those genres upside down. Their work has earned them 13 Academy Award nominations thus far. The Coen brothers' most acclaimed works include Raising Arizona, No Country for Old Men, Fargo, The Big Lebowski, True Grit, among others. They have also written several films that they didn't direct, including 2015's Bridge of Spies.
Together, the Coen brothers won a few Oscars. They brought home the Oscar gold for Best Original Screenplay for Fargo. They also won Best Director and Best Adapted Screenplay for No Country for Old Men. However, The Tragedy of Macbeth has plenty of awards buzz, which could mark another landmark for Joel.
The Coen brothers split ways on 'The Tragedy of Macbeth'
The Guardian interviewed Joel to discuss The Tragedy of Macbeth. He explained some of the creative decisions he made in adapting Shakespeare's work. Joel also talked about the experience of working on The Tragedy of Macbeth without his brother's filmmaking partnership.
"Very strange," Joel said. "I missed him. That's the bottom line. Of course, I missed him. I've worked with him for over 35 years, and if ever there was a problem on set we would look at each other first. But this isn't a movie that would have interested him. I had a personal interest in it and he didn't."
The Guardian asked Joel if this split is permanent or if there's a possibility that they will work together again in the future.
"Look, here's the thing," Joel said. "When we started working together, we never asked ourselves if this was permanent, and we don't think about this in that way, either. We just thought we should do some different things for a while. But I could get hit by a bus tomorrow. I'm in my late 60s. Hopefully, I can do this for a while – but who the f*** knows?"
Where can I see 'The Tragedy of Macbeth?'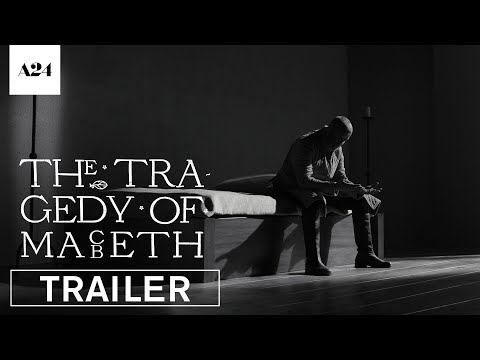 The Tragedy of Macbeth is getting plenty of awards buzz. Denzel Washington's performance. Some audiences are wondering how they can watch the upcoming Shakespeare film adaptation. The Tragedy of Macbeth is starting with a theatrical release on Dec. 24, which is just in time for holiday moviegoing. However, the A24 movie will be streaming on Jan. 14 through Apple TV+.
Source: Read Full Article