Todd Chrisley, the real estate tycoon and demanding family patriarch who stars in the USA reality series "Chrisley Knows Best" doesn't seem like he'd have a lot in common with the young, hard-drinking Bravolebrities on "Southern Charm." And yet, according to one star on the "Southern Charm" Season 7 reunion, they share more than just a southern drawl and a familiarity with television cameras.
On the reunion episode, host Andy Cohen asked the "Southern Charm" stars which former "Charmers" and other Bravo stars they each keep in touch with the most. Many mentioned the names of "Summer House" cast members, which makes sense — seeing as they've done crossover episodes, we've seen them hang out before, and they're set to unite for a spinoff "Winter House." Chrisley, however, is a weirder choice. For one thing, he's not even on a Bravo show — so they wouldn't have met at general Bravo events. For another, they may all be from the south, but the "Charmers" live in Charleston, South Carolina and the Chrisleys are in Nashville, Tennessee. 
So here's the "Southern Charm" star with the Chrisley connection.
Todd Chrisley has a surprising 'Summer House' connection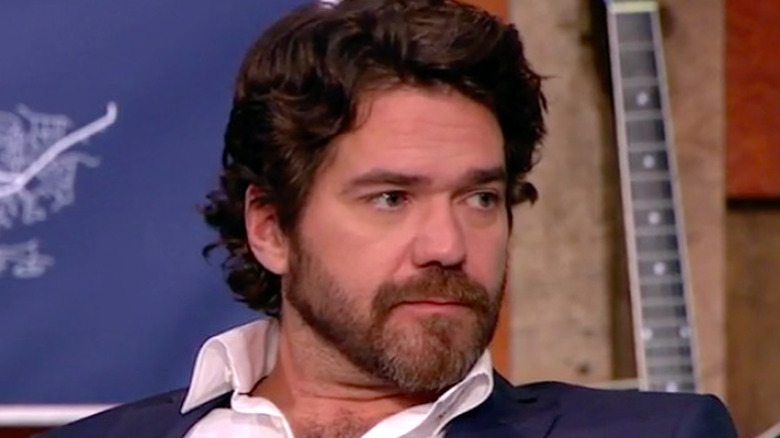 When asked which stars from other Bravo shows the "Southern Charm" stars speak with most often at the reunion, Austin Kroll and Shep Rose both mentioned "Summer House" stars (Lindsay and Carl and Kyle, respectively). Then newcomer John Pringle responded with "Chrisley," referring to the star of "Chrisley Knows Best," which is not actually a Bravo show. 
"We swap recipes," he informed the group. It was John's first season on "Southern Charm," so it's understandable that he wouldn't be as familiar with the Bravolebrity social circle as his costars, perhaps why Andy Cohen prefaced his question to John with, "Do you know anybody?" However surprising, it does seem like at least some of his cast mates were impressed by the connection — namely Madison LeCroy who exclaimed, "I'm so jealous! I love him!"
Even though they don't appear on the same network, it's not unheard of for reality stars across genres to connect with one another in surprising ways. How many people can really relate to having cameras follow you around all day, after all? Now we just want to know more about those recipe swaps.
Source: Read Full Article