Funko's NYCC 2021 list arrived on October 7, and the brutal Venom 2 villain Carnage made his presence known. Based on his appearance in Venom: Let There Be Carnage, the alien symbiote stick out among other Funko Pops with a frightening amount of detail.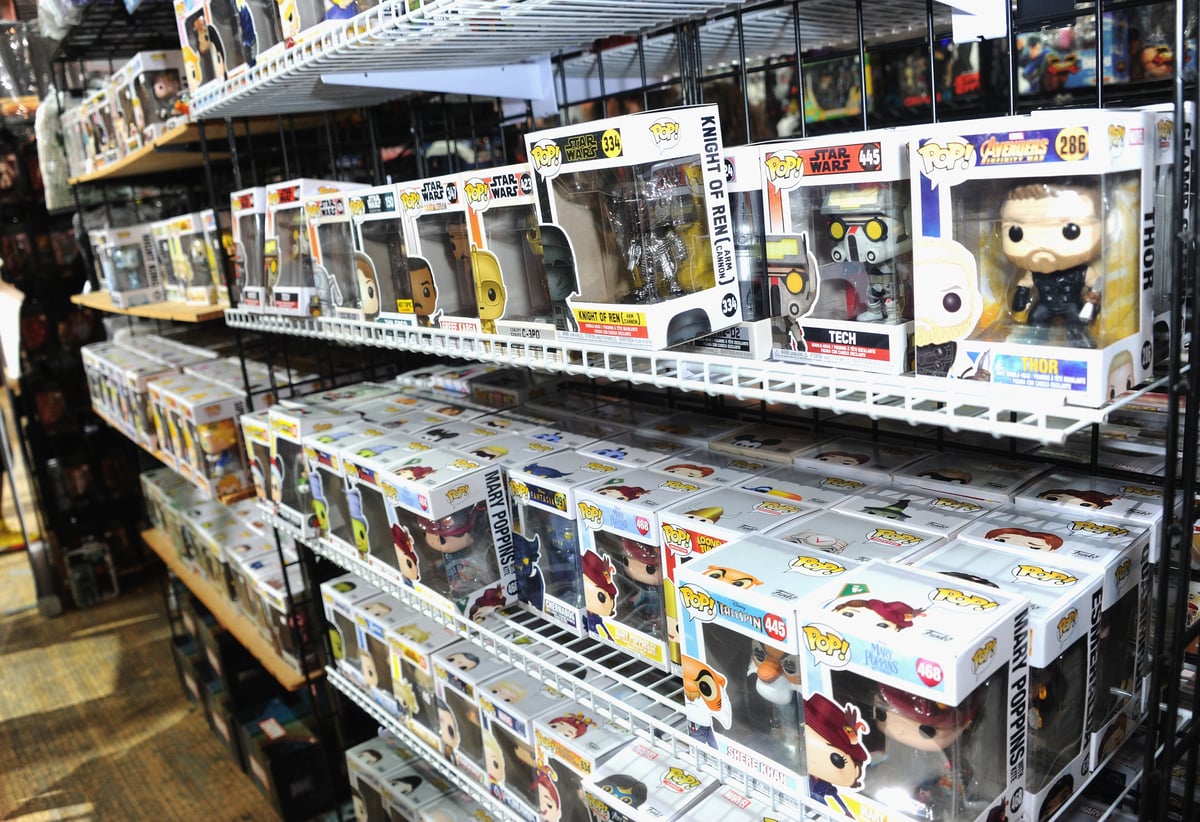 The Carnage Funko Pop comes with more detail than most figures
One common criticism of Funko Pops revolves around their simplistic design. However, many incorporate more complex designs.
The Venom 2 villain counts itself among the more detailed characters.
The Carnage Funko Pop features Cletus Kasady fully enveloped by the Carnage symbiote, a dark red design coating the figure. Of course, the villain's face remains the most iconic part.
Featuring his massive eyes, serrated teeth, and creepy tongue, Carnage comes with every infamous piece. Venom and Eddie Brock had good reason to fear the beastly foe.
In addition to his physical appearance, the figure has at least four tendrils poised to attack, two of them holding him above the ground to provide a standing base. More offshoots spread out to make the figure look even more imposing.
Where to snag the 'Venom 2' villain Carnage Funko Pop
The Shared Retailer Exclusives list for Funko's New York Comic Con 2021 event features all the exclusive Funko Pops and where you can get ahold of them.
The Carnage Funko Pop finds its home in Walmart stores. However, the Venom 2 villain is not the only character available there.
For Star Wars fans, Boba Fett from The Mandalorian also waits on Walmart store shelves for collectors to scoop up.
Though if you still need more of a comic figure fix, the Carnage Funko Pop sees other comic characters at different locations.
Two more comic villain Funko Pops appear in other retailers
Another Marvel foe joins the Venom 2 villain. The X-Men enemy Polaris appears at Gamestop in her classic green design.
On the DC Comics side of things, Poison Ivy becomes available at Hot Topic.
However, Comicbook reports "that Funko has revealed that 'some retailer exclusives are currently delayed.' We would guess that Hot Topic and Box Lunch might be among the delays, but the bottom line is that you shouldn't be surprised if the Pop figures that you want aren't available at the official launch time."
The article goes on to note that Funko abandoned "the lottery system for their NYCC 2021 exclusives in favor of a queue." This caused a bit of chaos for collectors and fans, jockeying for position.
Due to this, a third fellow Marvel character might prove more difficult to score. Rocket Racoon in his design from Guardians of the Galaxy Vol. 2 remains exclusive to the Funko Shop NYCC 2021.
RELATED: 'Venom' Tom Hardy Says 'We Have to Put Grendel in Venom 3!'
Source: Read Full Article