Christian Bale's career is filled with surprising twists and turns. The actor has lost himself in role after role over the years and received great success in the process. To that end, he's always been very open about how he feels about his work and the Hollywood machinery in which he works. So fans might wonder how Bale — star of the 1992 musical Newsies — feels that the movie was adapted into a Tony-winning Broadway show.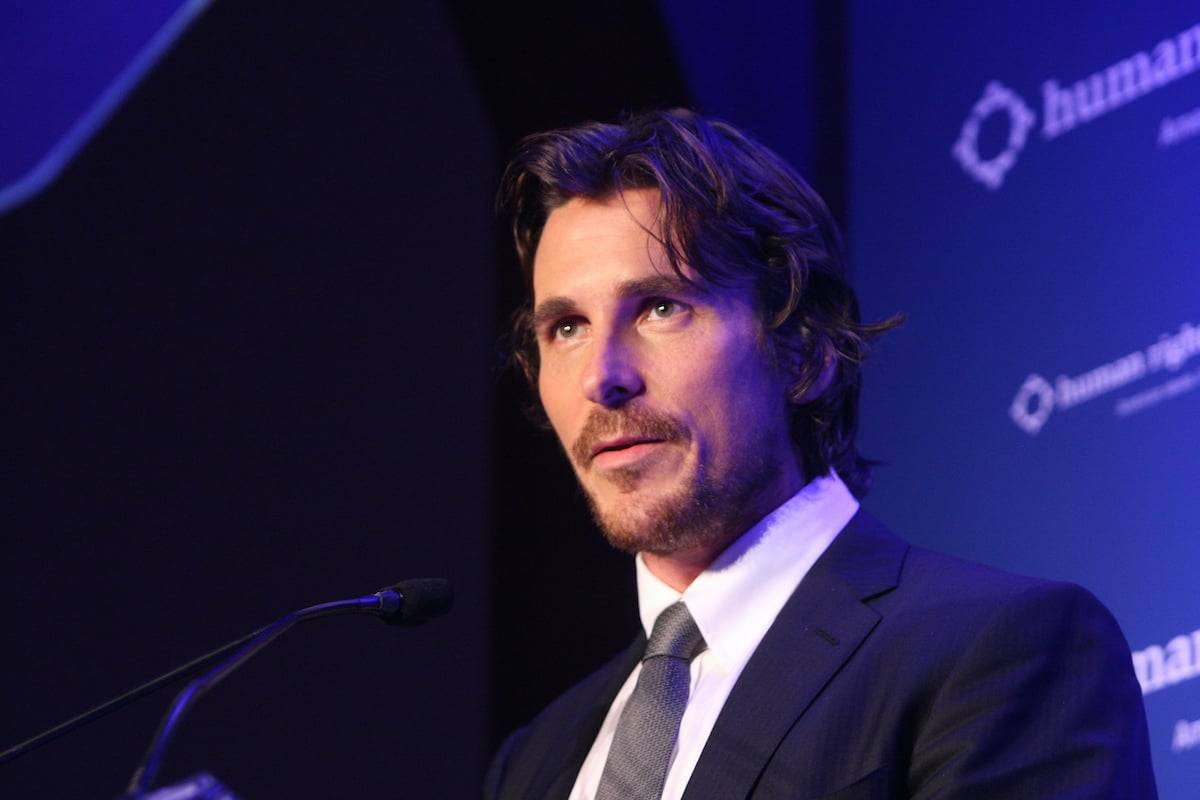 Christian Bale starred in a popular Disney musical
Despite being a Disney production, Newsies was a box office disappointment. The movie earned only $2.8 million on a production budget of $15 million, according to Box Office Mojo. To put its release into context, the film hit theaters only seven months before Disney's animated classic Aladdin. That movie turned out to be the year's highest-grossing film, outperforming The Bodyguard and Home Alone 2: Lost in New York worldwide.
For his part, Bale never intended to star in a musical. But he eventually did come around on Newsies. The actor has defended the movie in interviews. After all, although it wasn't a hit in theaters, Newsies did find a devoted fan base years later. The Broadway musical based on the film even debuted in 2012. It went on to win two Tony Awards, including Best Original Score. But did Bale ever see the stage production?
The actor shared his thoughts on the stage production
In a 2012 interview with CNN, the actor was asked about his thoughts on the Broadway version of Newsies. As it turns out, he hadn't seen the show. And quite likely, that hasn't changed in the years since these comments. The reason why is quite simple.
"I'm not really into musicals. But I wish them the best. And I'm sure the person playing the character I played exceeded whatever I did, and congratulations to them."
Indeed, Jeremy Jordan — who also played Winn on The CW's Supergirl — was Tony-nominated for his lead performance as Jack Kelly. And it's perhaps no surprise that Bale never caught up with Newsies on Broadway. Still, it says a lot about his respect for the material that he ultimately came, despite his initial reservations.
Christian Bale plays a comic book villain in 2022
While Bale never meant to star in a musical, the actor is making a very intentional return to comic book movies soon. A full decade after saying goodbye to his role as Bruce Wayne in The Dark Knight trilogy, the actor will play the villainous Gorr the God Butcher in Marvel's Thor: Love and Thunder.
The role presents an entirely new challenge. Bale rarely plays such fantastical characters and, even more rarely, as a villain. So fans are excited to see what the unpredictable actor does with the role. He'll star opposite Chris Hemsworth, Natalie Portman, and Tessa Thompson when the film releases on May 6, 2022.
Source: Read Full Article