Quick: A case for the FBI! I know everyone's caught up in the Luke P. of it all right now, but I need some help. Who is the hot producer on the latest episode of The Bachelorette?!
To barely catch you up (full recap from former Bachelor and Bachelor In Paradise contestant Ashley Iaconetti, here), Hannah B. goes on a one-on-one with enemy of the State of Bachelor Nation, Luke P. When she struggles to get a single emotionally honest word out of his very symmetrical mouth, she storms off to get some help from the producers hiding in the Scotland brush. All of a sudden I, an unsuspecting viewer about to completely check out of this episode, am hit with this out of nowhere: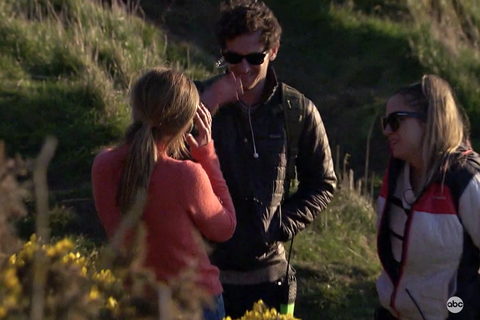 My first thought was, who is he?! Then he took off his glasses…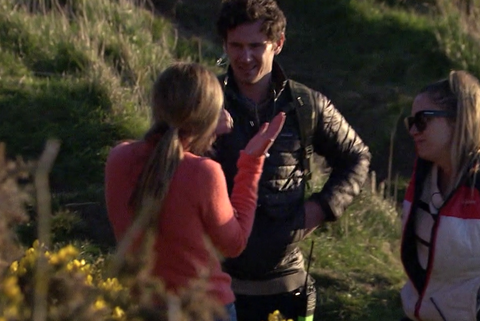 Excuse me? This is my new Bachelorette frontrunner. Hannah's over here practically begging the guy to fix her terrible boyfriend and tell Luke P. what it means when she asks him to open up, and I'm over here like, do you see what's in front of your face right now?! What's his name? Is he single? I have so many questions. He only said two sentences ("it just takes time" and "you need to talk to him about that") but I already feel like I know so much about him.
Hot Producer is here for the right reasons.
Hot Producer can steal me for a sec.
Hot Producer knows how to be emotionally vulnerable.
Hot Producer trusts the process (it's literally his job).
Hot Producer should choose to forgo his individual room and accept this key to my Fantasy Suite.
I never want Hot Producer to say his goodbyes.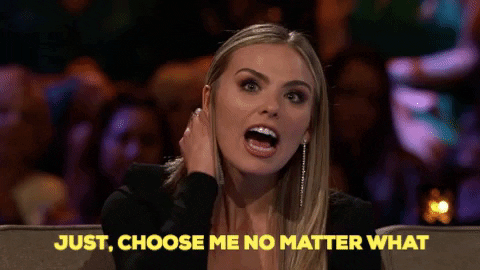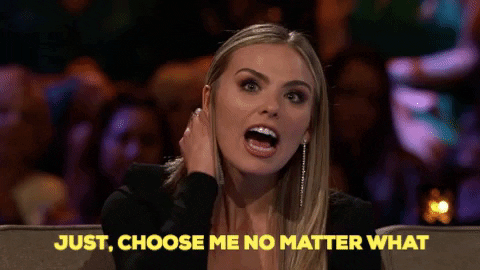 I can't believe I'm falling so fast. This must be what every day is like for Hannah B. Time to do some Insta stalking. Hot Producer is actually Bill Dixon, a "comedian and producer of tv things." Here is his Instagram:
Mall kiosk family portraits, tonight on #thebachelorette
A post shared by Bill Dixon (@billdixonish) on
Dixon loves to post updates about the wild times he has on-set with Hannah B., likes to post his funny tweets to his Instagram page, and has the cutest fiancé, Penny.
I would like to introduce you to my fiancé, Penny. #edmlifestyle #catsofinstagram #abercrombie #edsheeran #tomford
A post shared by Bill Dixon (@billdixonish) on
In all seriousness, as far as I can tell he is, in fact, single. But maybe not for long? On this one pic, a fan with the handle @c_i_tohjah wrote the caption we're all thinking, "Why does this dude look better with all the girls on BIP than the dudes the girls picked!" Because he's been waiting for me, @c_i_tohjah. Duh. But I see what they mean:
Floral patterns, tonight on #bachelorinparadise
A post shared by Bill Dixon (@billdixonish) on
Skin tones not conducive to extended sun exposure, tonight on #bachelorinparadise
A post shared by Bill Dixon (@billdixonish) on
#bachelorinparadise
A post shared by Bill Dixon (@billdixonish) on
Source: Read Full Article