While the world is on the topic of conservatorships (mainly due to Britney Spears' controversial one), maybe you're interested in some of the details of that other high-profile case happening right now — "Real Housewives of Beverly Hills" (ex)-husband and "Erin Brokovich" lawyer Tom Girardi. Tom, who has been accused of defrauding his clients and embezzling funds from the families of plane crash victims, among other things, has also been placed under a conservatorship controlled by his brother, Robert Girardi.
According to court documents, Tom has been found to have dementia, and so he has been deemed incapable of managing his own affairs by a judge, via Entertainment Tonight. Traditionally, this is how conservatorships tend to work, as dementia is a degenerative disease. That said, all this public focus on conservatorships has a lot of people feeling a certain type of way about the whole system. Jamie Spears, Britney's father, has been accused of abusing his role as her conservator, but is Robert's role as conservator that controversial?
Here's what we could find out.
Robert Girardi is looking out for family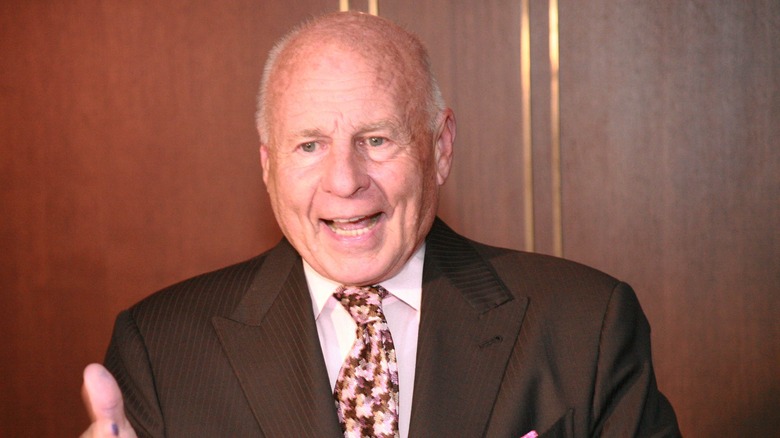 There isn't a lot of publicly available info on Tom Girardi's brother and now conservator, Robert Girardi, as he is significantly less high-profile a guy. We know that he is a dentist from Seal Beach, California and… well that's pretty much it. Robert is, for all we can tell, pretty much just a normal old man.
It doesn't look like Robert has anything to do with the accusations against Tom either, apart from now being in charge of all of his affairs, including the ongoing legal cases. "My brother is incapable of realizing and understanding the repercussions of the bankruptcy filings pending against him and his law firm Girardi Keese notwithstanding having [it] explained to him over and over and by various people," Robert Girardi said in his sworn declaration, per LA Mag. "Furthermore, my brother is not capable of making rational decisions with respect to his financial responsibilities and offers solutions and opinions that are factually impossible." 
Following the judge's decision to grant the conservatorship, Robert's lawyer, Nicholas Van Brunt, said in a statement to People, "It's obviously a heartbreaking situation for Robert, but we agree with the court's rulings yesterday." While Tom himself disagreed with the conservatorship, he had "no objection" to having his brother as his conservator, per ET Online. Well, what is family for, we suppose.
Source: Read Full Article