If you are a fan of "Million Dollar Listing: LA," then you know who Tracy Tutor is. It's no secret that the lone woman on the LA show can hold her own while in the presence of her co-stars Josh Flagg, Josh Altman, James Harris, and David Parnes. According to her IMDb profile, Tracy got her start on the series in 2017, but she's been in real estate for almost 20 years. Her website states that not only does Tracy have a team, but she's also got a really impressive track record. She's represented some big-named architects like Frank Gehry and Pierre Koenig. Real estate and housing are quite literally in her blood and her dad, Ronald Tutor, is one of the most recognized building contractors in the country. 
According to The Hollywood Reporter, Ronald is worth almost $800 million! In an interview with 7 News, Tracy shared that it's been an honor to be on the Bravo series, especially since she's the only woman on the show. "I felt like it was important that I shared a lot of my failures and the things that I've learned along the way that I wish I knew when I was 24 and getting into the business.," she told the outlet. "I felt like it was my responsibility to talk about it, and being a woman in the business – and why it took nine seasons to find a woman to stand next to these guys." 
Keep scrolling to find out her impressive net worth.
Tracy Tutor's bank account is as impressive as her real-estate portfolio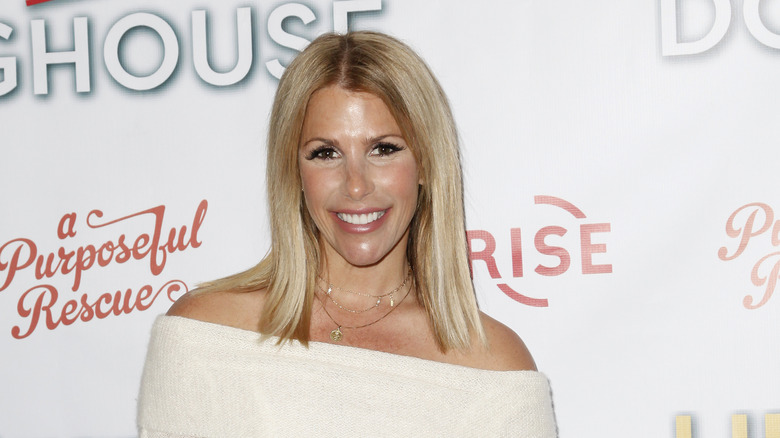 With an impressive career in real estate comes a remarkable bank account, proving Tracy Tutor is at the top of her class. Exact Net Worth lists Tracy's fortune at about $20 million, which is pretty impressive if you ask us! It's no secret the bulk of her cash comes from real-estate deals. Her website states she assisted in sales of over $400 million at the Amangiri in Canyon Point in Utah. She's also in charge of selling The Malibu Series, a collection of homes in the picturesque beachside city worth over $500 million. We're also guessing she'll get a pretty sizable commission check from that.
Tracy makes a little bit of money for appearing on "Million Dollar Listing" as well. While the exact figure of her contract is not known, Business Insider reports that reality stars on cable networks can earn around $10,000 per episode of the show. It's nothing compared to her lucrative real estate sales, but it's still a lot of cash.
It's no shock that Tracy lives like a star, and she sold her home in Brentwood, Calif. in 2019 for almost $20 million, per the Dirt. The estate boasted 10,000 square feet of living space and a guest house. According to Bravo TV, she is currently renting a home in Beverly Hills, and it looks just about as chic as you'd imagine. We have to admire Tracy, her hard work ethic, and all the big things that she has accomplished in her career.
Source: Read Full Article