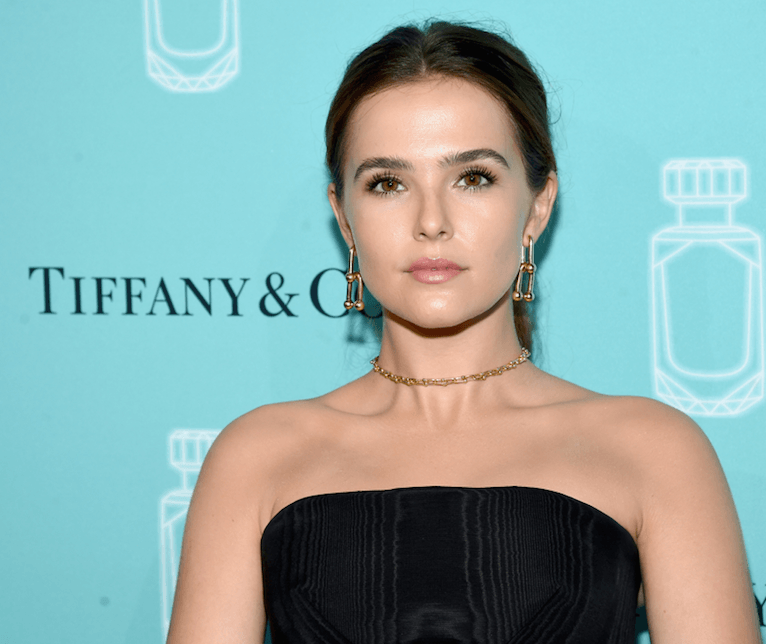 Zoey Deutch | Jamie McCarthy/Getty Images
Actress Zoey Deutch is the latest celebrity to join the cast of Zombieland 2. Deutch will reportedly play Jesse Eisenberg's onscreen love interest in the film.
Deutch's name may not be immediately recognizable, but a lot of fans will recognize her from any one of the many roles she's played on film and television. Deutch began acting at just 15 years old, joining a popular network that has famously launched the careers of many young stars.
Who is Zoey Deutch?
Zoey Francis Thompson Deutch was born in Los Angeles, CA on November 10, 1994 to actress Lea Thompson and director Howard Deutch. She is of English, Swiss, German, Irish, and Scots-Irish descent on her mother's side and Russian, Polish, and Jewish descent on her father's side. Deutch was raised Jewish and had a Bat Mitzvah.
It's no surprise Deutch grew up to be a successful actress. Both her mother and father have enjoyed successful careers in Hollywood. Deutch's mother has a long resume of successful roles, including all three Back to the Future movies and the television series Caroline in the City. Deutch's father was a frequent collaborator of the late filmmaker John Hughes and directed beloved Hughes films Pretty in Pink and Some Kind of Wonderful.
Deutch's sister, Madelyn Deutch, is also as an actress. As if that isn't enough talent for one family, Deutch also counts musician Barbara Barry Thompson, music executive Murray Deutch, and actor Robert Walden as relatives.
Deutch attended Oakwood School in the San Fernando Valley, then studied to become an actress. She majored in theater and visual arts at Los Angeles County High School for the Arts and also studied at the Young Actors Space.
Zoey Deutch's roles in TV and film
From an uncredited role in The Amazing Spider-Man and one-time appearances in shows like NCIS to starring roles in television and films, Deutch has worked consistently as an actress since she was 15 years old.
Deutch's first role was opposite Dylan and Cody Sprouse on Disney's Suite Life on Deck. She portrayed Maya Bennett, the love interest of Dylan Sprouse's Zack Martin, from 2010 to 2011. Deutch enjoyed another successful run on a television series when she joined the cast of Ringer as the troubled Juliet Martin from 2011 to 2012.
2014's Vampire Academy received unfavorable reviews, however, the general consensus found Deutch to be talented and the writing to be problematic. The movie was adapted from a series of popular books for young adults, which generated quite a bit of attention for the star.
The frequency of Deutch's work has gained momentum in the last couple of years. She had seven movies released between 2017 and 2018. Deutch starred in Before I Fall, Rebel in the Rye, The Disaster Artist, Flower, and The Year of Spectacular Men, all of which were released in 2017. In 2018, Deutch appeared in Netflix' romantic comedy Set It Up and starred opposite Johnny Depp and Ron Livingston in Richard Says Goodbye.
What's next for Zoey Deutch?
Fans can catch Deutch on the big screen again when she stars opposite Judy Greer in Buffaloed. The dramedy recently finished filming and will be released in 2019.
Deutch is currently filming a new television series as well. The Politician will reunite Deutch with her Rebel in the Rye costar, Lucy Boynton. The series' ensemble cast includes Deutch, Boynton, Laura Dreyfuss, Jessica Lange, Gwyneth Paltrow, Dylan McDermott, and January Jones. The Politician will air on Netflix in 2019.
Fans will be happy to learn that Eisenberg, Emma Stone, Woody Harrelson, and Abigail Breslin will all be returning for Zombieland 2. Filming for the long-awaited sequel has already wrapped. Zombieland 2 will be released on October 11, 2019, just in time for the 10-year anniversary of Zombieland.
Source: Read Full Article