Actress Catherine Hicks, who played the matriarch of the Camden family, Annie Camden, on 7th Heaven, revealed that she wanted her onscreen husband, Eric Camden (Stephen Collins) to be killed off the show. Learn why she wanted the character to exit the show in that way, ahead.
Why Catherine Hicks wanted Eric Camden killed off '7th Heaven'

7th Heaven ended in 2007 after 11 seasons and in recent years, talk of a reunion has been circulating.
Hicks commented on possibly reuniting with the cast in Sept. 2016. She told TMZ she'd gladly take part in a reunion under one condition: Stephen Collins couldn't participate.
"We would have to open with Stephen's coffin," Hicks told TMZ.
She suggested Annie be a widow learning how to lead the Camden family on her own. Hicks also said a reunion would have to be green-lighted by "networks."
"It's all up to the networks and those types of things. I think we'd all love to be together," Hicks said.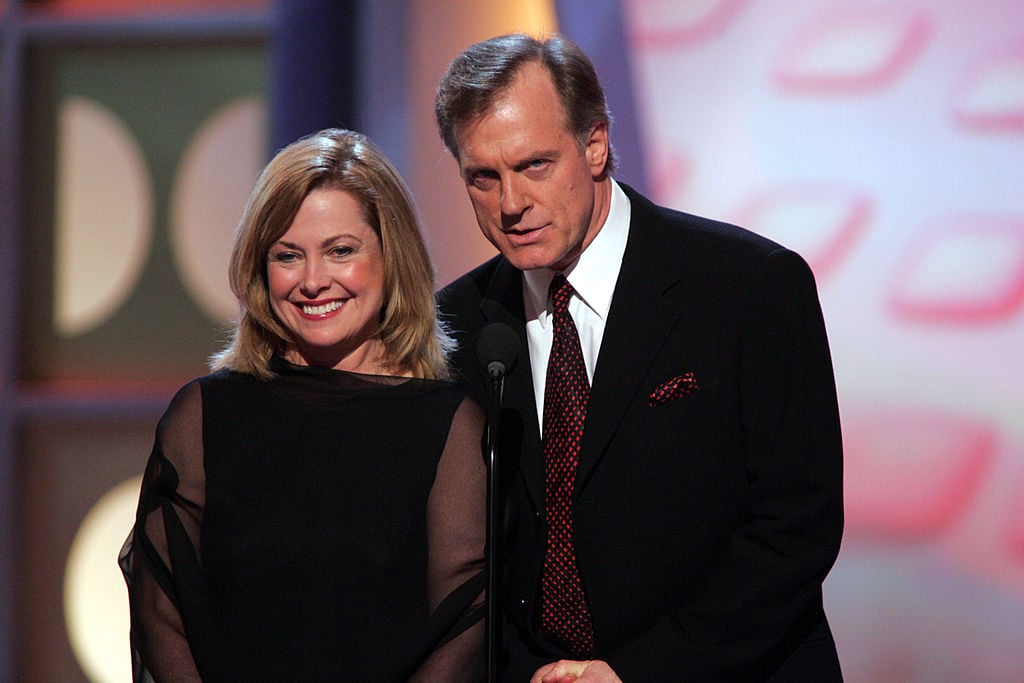 She also added, if the show did indeed go on without Eric Camden, it could be called "Eighth Heaven with a new boyfriend for Annie."
Collins played the patriarch of the Camden family throughout the entire series.
In 2014, TMZ released a recording on which Collins admitted to sexually abusing girls in the 1970s. The recording came from a therapy session in 2012 Collins had with his then-wife, Faye Grant.
Catherine Hicks changed her mind, saying Collins could join reunion

We don't know whether or not the comment Hicks made about Collins being excluded from the reunion had anything to do with his sexual abuse scandal.
Although we do know that Hicks has since changed her mind.
"I have no opinion on Stephen's culpability or not," the actress told TMZ in a Jan. 2017 video.
"We were surprised, but we all love each other. We really, god, worked altogether beautifully, and if they did do a reunion, I'd just be happy to show up and see everyone, Stephen included."
Hicks continued, saying "It was never an issue on our show. It's just sort of another chapter, I think, to his life, I think, before we started 7th Heaven. Therefore, it's not a current issue, so being together and resuming our characters would be fine, 'cause the show is based on forgiveness, nonjudgmentalism, humility, all the values that sort of make up a particular brand of faith."
Other cast members have remained close since the show wrapped suggesting that it wouldn't be hard to get the fictional Camden family back together again.
Source: Read Full Article