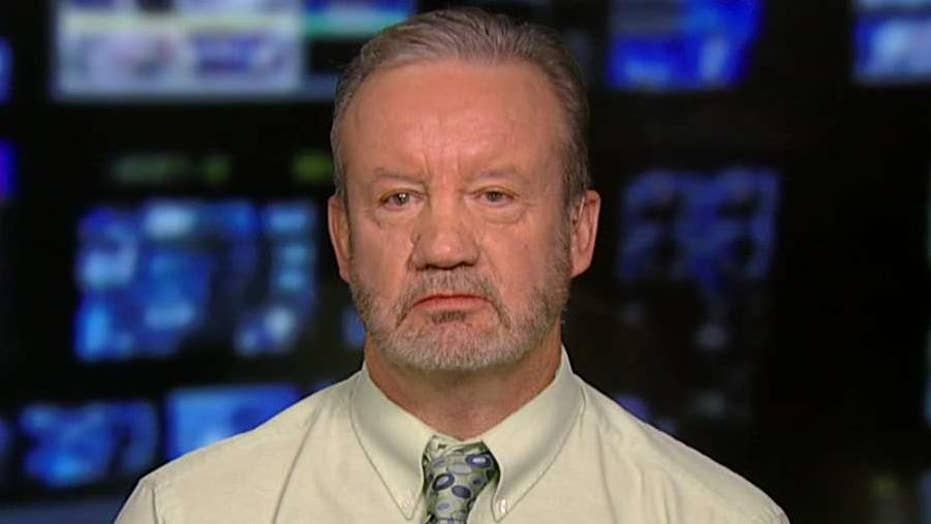 Man whose daughter was killed by an illegal immigrant hopes to meet with Nancy Pelosi about the border wall
A father who lost his daughter after an illegal immigrant allegedly killed her in a hit-and-run accident appeared on "America's Newsroom" Wednesday to discuss his support for President Trump's wall and discuss a planned protest at House Speaker Nancy Pelosi's office.
"Angel Dad" Dan Ferguson lost his daughter Amanda Weyant-Ferguson, a 28-year-old sixth-grade teacher in El Paso, Texas, when she was killed this past November.
The illegal immigrant who hit her, Joel Velasquez, is facing charges for manslaughter, accident involving death and tampering with evidence.
MOM WHOSE SON, 23, WAS KILLED BY ILLEGAL IMMIGRANT URGES TRUMP TO KEEP FIGHTING FOR BORDER WALL
"He was arrested… deported in 2012. He entered the country again illegally which made him a felon.  He was then arrested on aggravated assault charges and put in jail. But he was released on bond before they notified ICE," Ferguson told host Bill Hemmer. "That's when he went on his drinking spree and ran two red lights, killing my daughter while she was in a crosswalk."
Ferguson expressed his frustration with the situation that led to his daughter's death and believes immigration reform could have prevented it.
"I'm a firm believer if they would have notified ICE and they would have picked this guy up after his assault on his neighbor, he knocked his neighbor's front teeth out… ICE would have had a detainer on this guy," Ferguson said.
TRUMP HOLDS RALLY IN TEXAS AMID BORDER WALL DEBATE
He hoped to convey that message to Speaker Pelosi later today with other "Angel Dads" and "Angel Moms."
"We want to show her we're not a bunch of crazy people," Ferguson said.  "We are the American citizens that President Trump is trying to protect."
Ferguson also gave firsthand experience of living in El Paso before and after the wall.
CLICK HERE FOR THE FOX NEWS APP
"I lived in El Paso for 45 years. I've seen the results before the wall and after the wall," Ferguson said. "When I was in school in El Paso there were gangs rampant throughout our city."
Source: Read Full Article