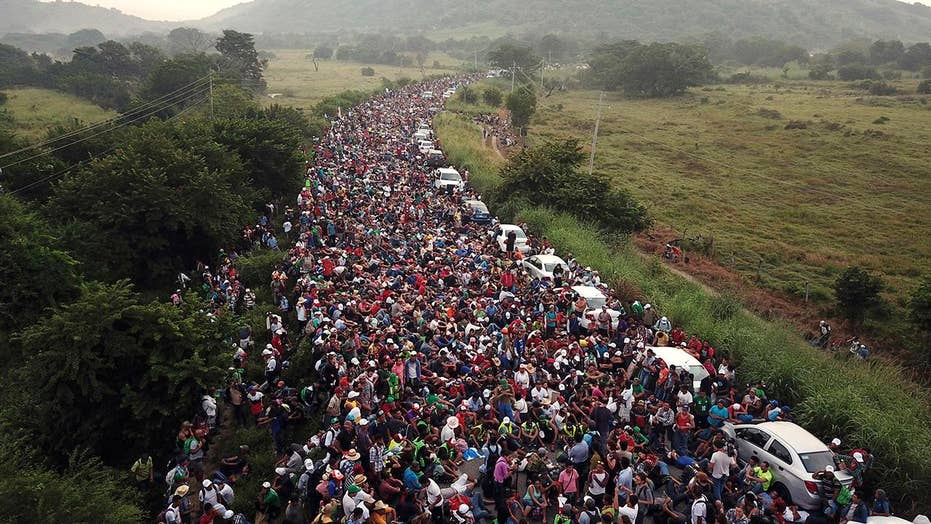 Migrants gather at new shelter area in Tijuana
Caravan members relocated after the Benito Juárez sports complex shuts down due to bad sanitary conditions; Griff Jenkins reports from the scene.
At least two dozen Central American migrants– disillusioned and frustrated with the asylum-seeking process– breached the U.S.-Mexico border on Monday just before dusk by scaling a 10-foot metal fence, Reuters reported.
Other migrants managed to squeeze through the fence on the beach.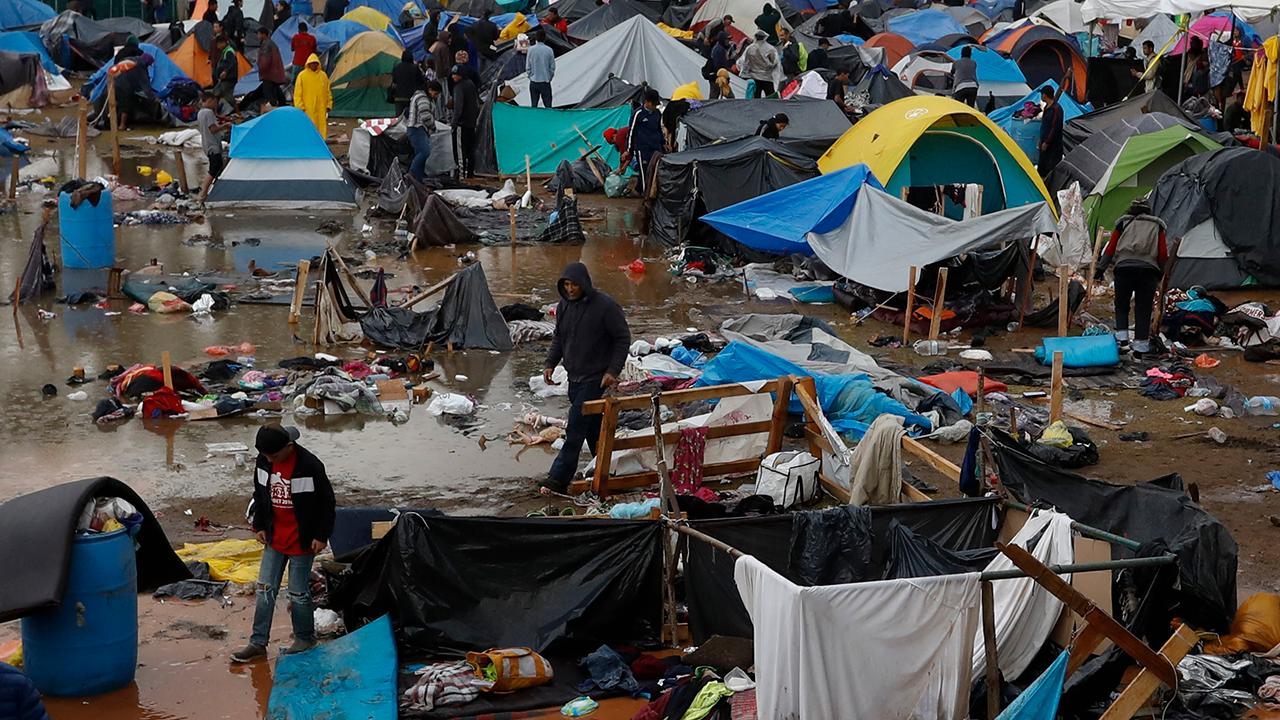 Karen Mayeni, a 29-year-old Honduran mother with three children aged between six and 12, told Reuters that she's only observing others penetrating the border and "waiting to see what happens." The woman will decide her family's next action "in a couple of days," she said.
TIJUANA MAYOR SAYS ARREST CARAVAN ORGANIZER, VOWS TO STOP FUNDING MIGRANTS
About 90 minutes later, she and her children were seen on the U.S. side of the border, the outlet reported.
Some migrants reportedly tried to escape the capture by the U.S. Border Patrol, but most were caught. It remains unclear how many migrants managed to escape the detention.
The migrants are part of the caravan that traveled towards the U.S. in an effort to enter the U.S. – some illegally, others legally in the hope of applying for asylum – citing issues such as rampant violence in their home countries.
But the plans were curbed by the Trump administration's decision to send troops to protect the border from illegal entry and impose a new policy that requires every migrant seeking asylum to remain in Mexico where their case will be heard. The rule was struck down last month by a federal judge.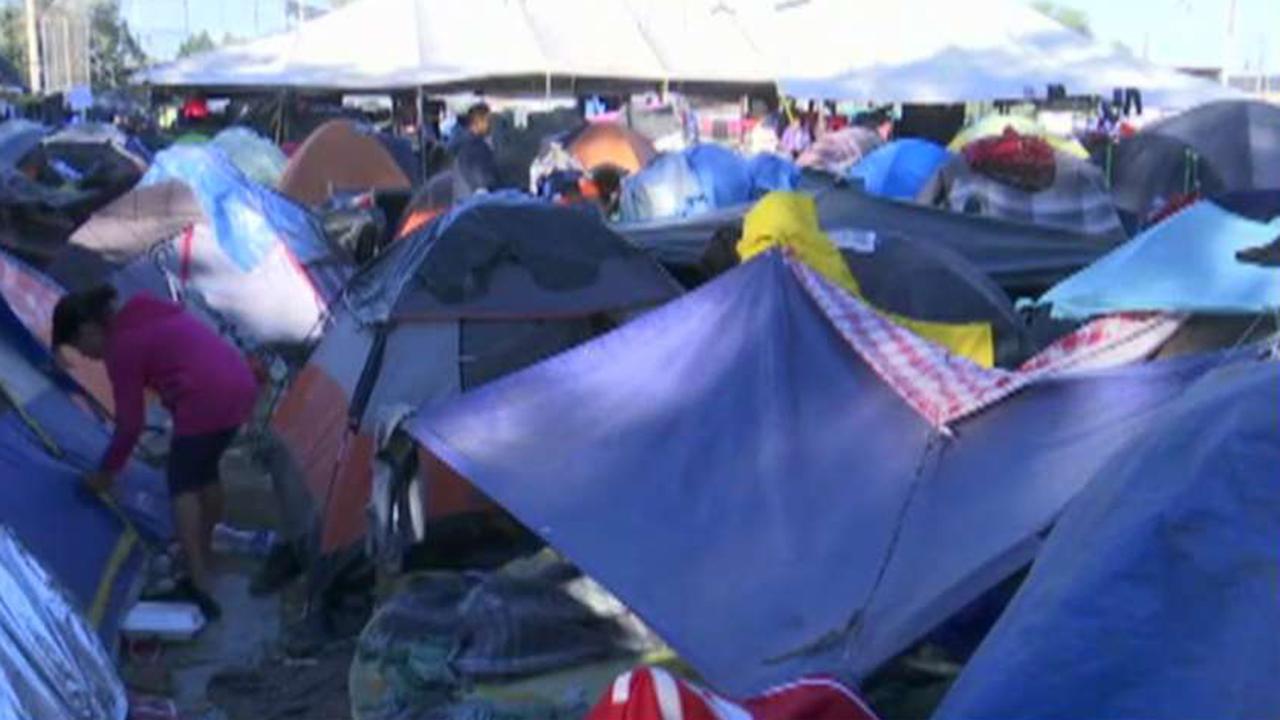 Thousands of migrants are currently residing in Tijuana, a Mexican border city, that's increasingly warning about the crisis caused by the sudden influx of the migrants.
Mayor Juan Manuel Gastélum told Fox News that his city cannot continue providing support for the migrants, saying already-stretched city resources were emptied since the crisis began.
"In those six hours that the border was closed, we lost approximately 129 million pesos," he said, referring to recent clashes at the border. "That's not fair. How do you think people from Tijuana feel towards those people who are making problems?"
ONE-THIRD OF MIGRANTS IN CARAVAN ARE BEING TREATED FOR HEALTH ISSUES, TIJUANA HEALTH OFFICIAL SAYS
Migrants residing in the camp are also suffering and are exposed to health problems, Tijuana's Health Department said last week.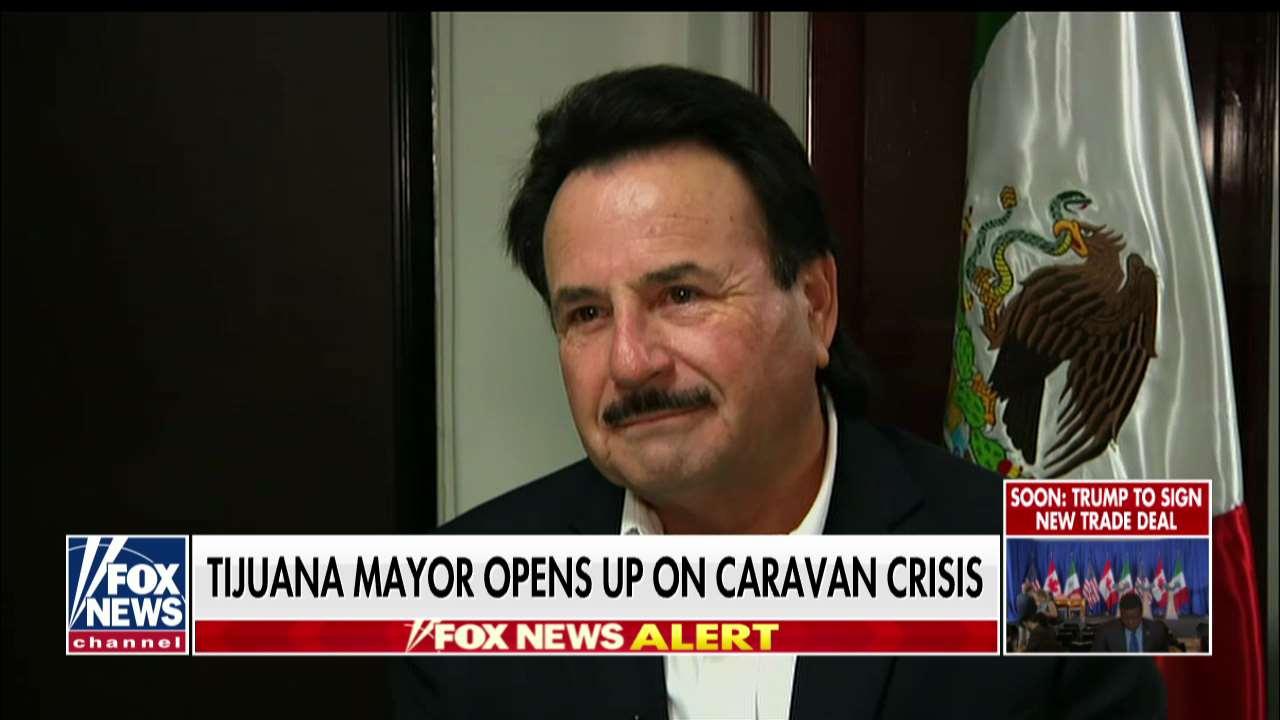 The spokesman told Fox News that out of 6,000 migrants currently residing in the city, over a third of them (2,267) are being treated for health-related issues.
There are three confirmed cases of tuberculosis, four cases of HIV/AIDS and four separate cases of chickenpox, the spokesman said.
At least 101 migrants have lice and multiple instances of skin infections, the department's data shows.
There's also a threat of Hepatitis outbreak due to unsanitary conditions, the spokesman said. The thousands of migrants are being sheltered at the Benito Juarez Sports Complex near the San Ysidro U.S.-Mexico Port of Entry, despite the place being capable of providing for 1,000 people.
Fox News' Griff Jenkins contributed to this report.
Source: Read Full Article