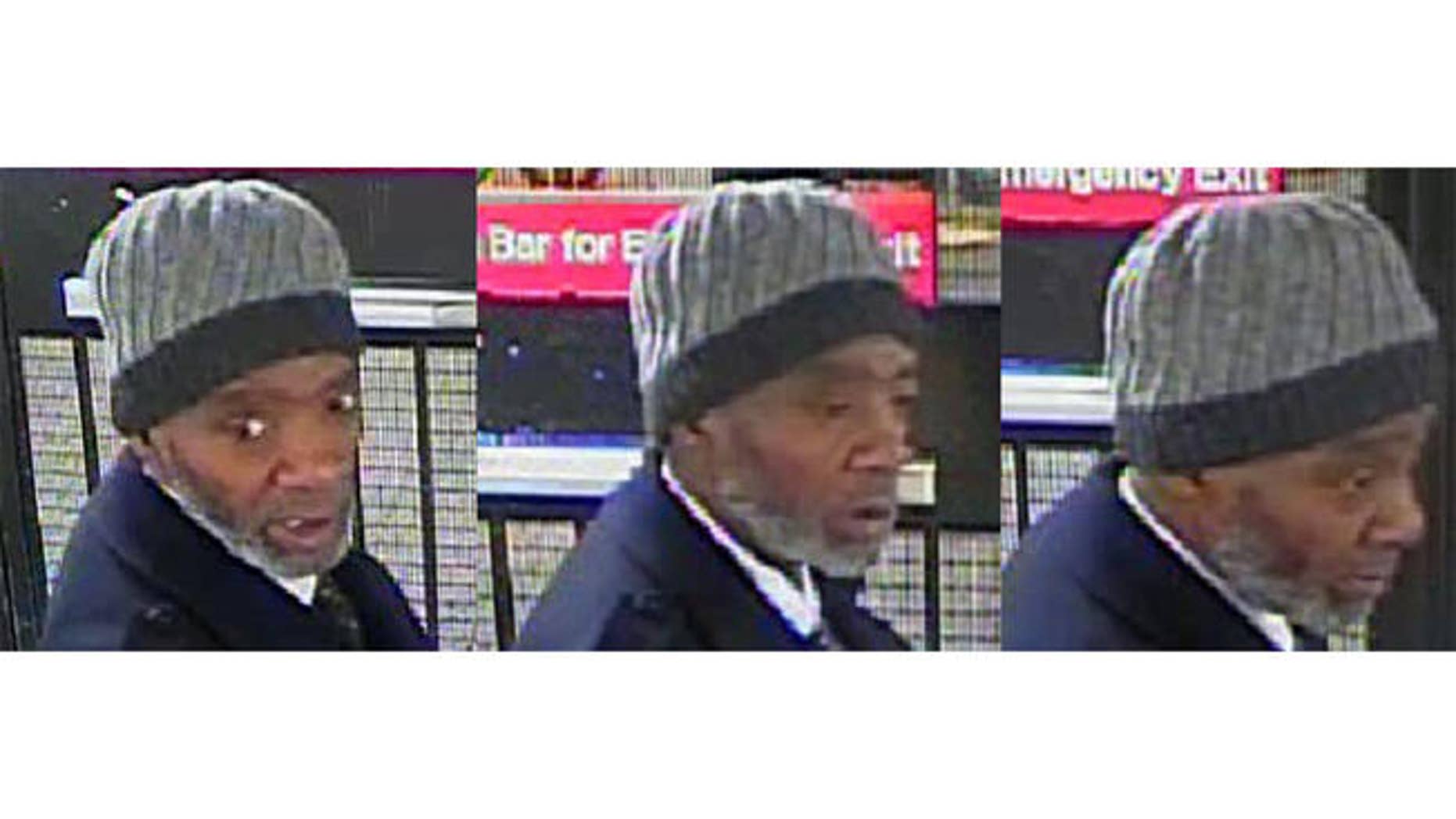 A man claimed to be a tourist who had his money stolen, police said. He then stole from an actual tourist.
(NYPD)
A man claiming to be a tourist who had just had his money stolen is wanted by the NYPD after using his sob story to actually steal from an actual tourist.
The thief, who appeared to be in his 50s and sported a salt and pepper beard, walked up to a tourist on Nov. 23 in the Times Square/42nd Street subway station and asked for directions, police said. He claimed he was visiting New York City and someone had just stolen $300 from him.
Appearing to be a friendly tourist, he asked the 23-year-old woman if she could hold his money, which he kept in an orange bandana.
The woman opened her backpack, and in doing so exposed a lump of cash she was also holding, police said. The man then allegedly asked if they could combine their money together to keep it safe. He then placed all their money in an orange bandana and put it into the woman's coat pocket, saying he was walking up the street and would soon return.
Police said the woman became worried when the man didn't come back and she decided to check what was in the orange bandana.
Instead of cash, she found newspaper.
The thief made off with $1,200 and was last seen wearing a gray and black knit cap, a black coat and gray pants, police said.
Anyone with information is urged to call NYPD's Crime Stoppers Hotline at 1-800-577-TIPS (8477).
Source: Read Full Article