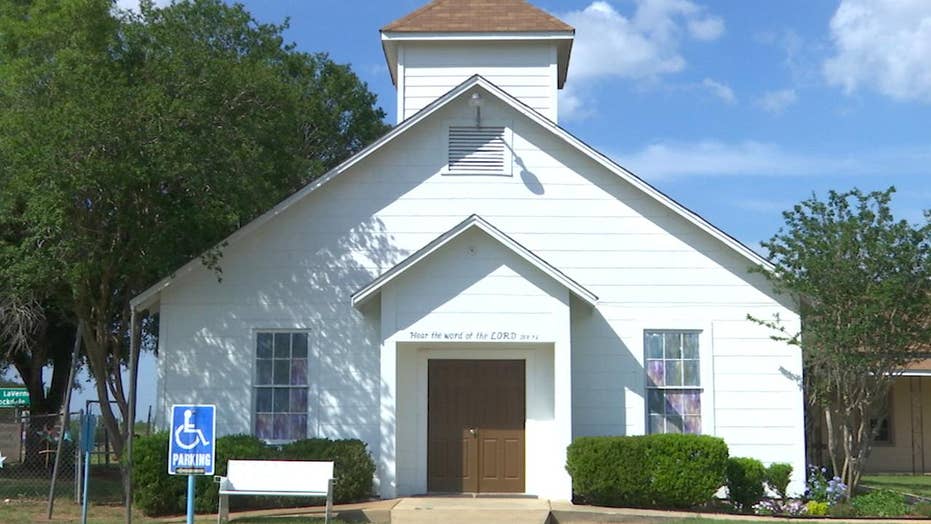 New Texas worship center to be built in Sutherland Springs
Parishioners will head to a new building after mass shooting
SAN ANTONIO – A Texas-based sporting goods chain that sold weapons used in the 2017 Sutherland Springs church massacre that resulted in the death of 26 people has been sued by family members of some victims.
The lawsuit filed in state district court in San Antonio claims that Academy Sports & Outdoors illegally sold the assault-style rifle, high-capacity magazine and ammunition to Devin Kelley, who previously served in the U.S. Air Force.
The suit reportedly argues Kelley, who died of a self-inflicted gunshot wound following the massacre, shouldn't have been able to purchase the firearm from the New Braunfels, Texas, store because he showed an ID from Colorado, which prohibits the sale of high-capacity weapons.
CALIFORNIA SISTERS REPORTED MISSING IN HEAVILY-WOODED AREA, SPARKING MASSIVE SEARCH
Each family is seeking $1 million in damages.
Some families have also separately sued the U.S. Air Force for failing to report Kelley's past crimes to a federal database.
Kelley's former middle and high school classmates previously told Fox News that he was heavily medicated and kept mostly to himself. Kelley, who was court-martialed in 2012 for assaulting his wife and his child, later received a bad conduct discharge from the Air Force.
Fox News' Greg Norman and Travis Fedschun, and the Associated Press, contributed to this report. 
Source: Read Full Article