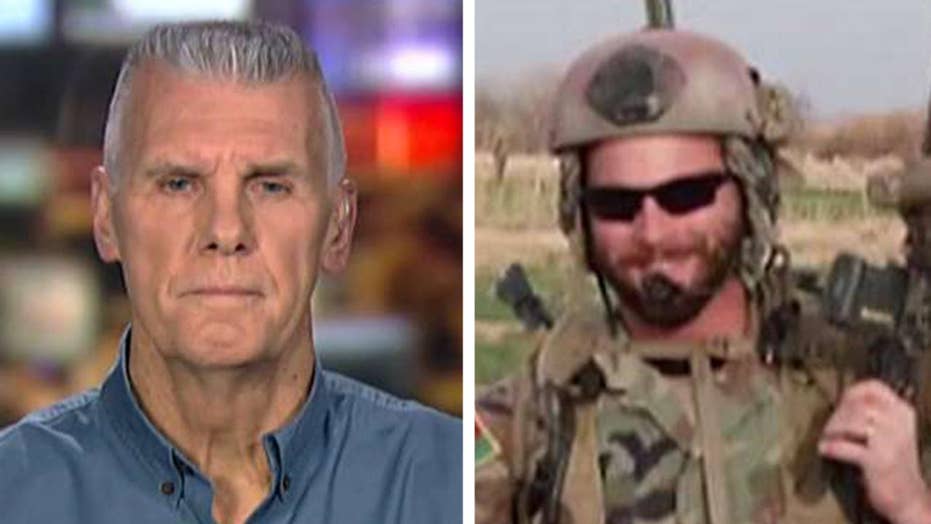 Father of Green Beret charged with murder speaks out
Former decorated Green Beret Maj. Matthew Golsteyn is charged in the death of a suspected Taliban bomb maker; Jerry Golsteyn reacts on 'Fox & Friends' to his son possibly facing the death penalty.
The father of the former Green Beret who's now being charged with murdering a suspected Taliban bombmaker in 2010 told Fox News on Monday he's "more than happy" with President Trump's weekend pledge to review the case.
Jerry Golsteyn says it's been "extremely difficult" for his family during the investigative saga surrounding his son, Maj. Matthew Golsteyn. The once-decorated soldier was recalled to active duty last week only to be charged with murder stemming from an alleged incident during his 2010 deployment in Afghanistan. Trump, after coverage of Golsteyn's plight was highlighted by Fox News and other outlets, announced Sunday he will be "reviewing the case."
"It's been extremely difficult…you take a look at what has taken place over the past ten years and to come to this state after they've already….found him not guilty, to bring it up again is a very difficult challenge to undertake," Jerry Golsteyn told 'Fox & Friends' on Monday.
A day earlier, Trump tweeted: "at the request of many, I will be reviewing the case of a 'U.S. Military hero' Major Matt Golsteyn."
His father said Monday he's "all for" the commander in chief scrutinizing the case.
"If [Trump] feels that something is not going as it should go, I'm more than happy to get him in there and look at the situation and make decisions," Jerry Golsteyn told 'Fox & Friends.'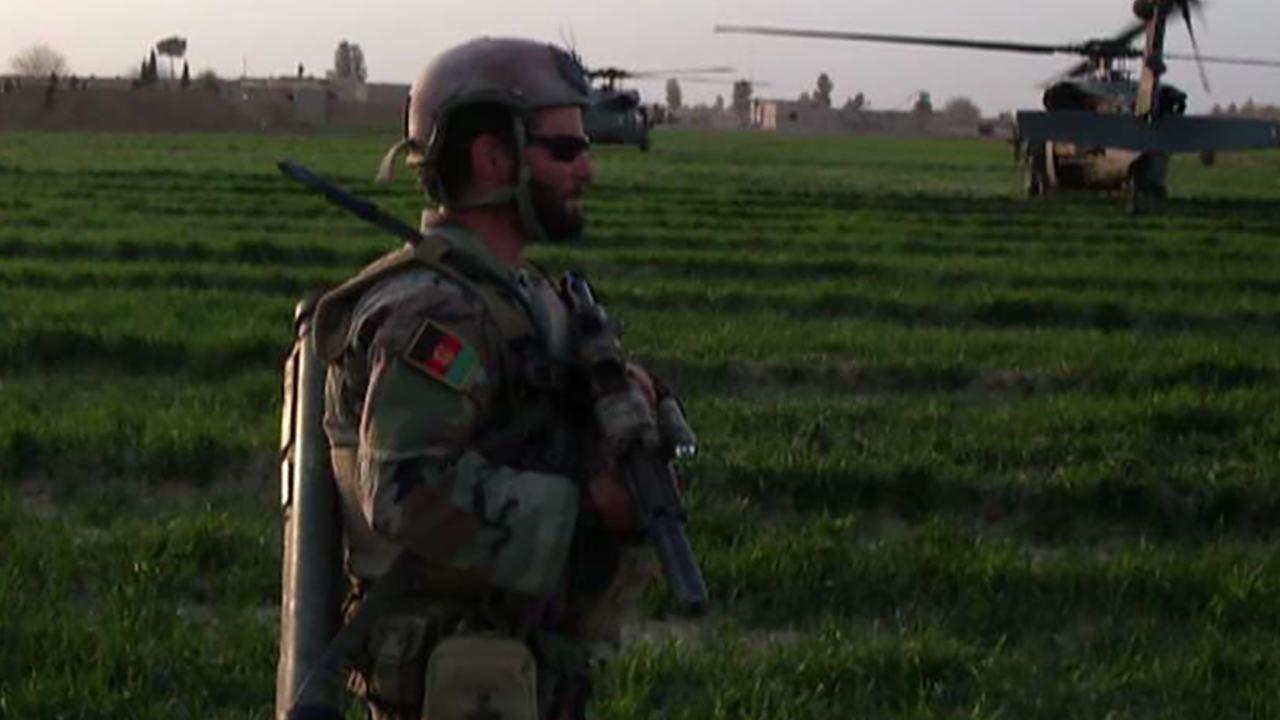 Green Beret charged in death of suspected Taliban bomb maker
Murder charge against Maj. Matthew Golsteyn comes after years of on-and-off investigations by the Army; former Green Beret commander and Florida Congressman-elect Michael Waltz reacts.
The murder charge facing Golsteyn comes after years of on-again, off-again investigations by the Army.  A military tribunal that probed the killing years ago initially cleared Golsteyn — but the investigation was reopened after he spoke to Fox News' Bret Baier in 2016.
Golsteyn, in 2010, had been deployed to Afghanistan with the 3rd Special Forces Group. During the Battle of Marja, two Marines in his unit ended up getting killed by booby-trapped explosives hidden in the area, and Golsteyn and his men later located the suspected Taliban bombmaker.
But there was a problem: the alleged terrorist was not on a list of targets U.S. forces were cleared to kill, Fox News previously has reported. After the man was detained, Golsteyn said the suspect refused to talk to investigators.
Under the rules of engagement, Golsteyn was ordered to release him. However, Golsteyn was concerned that if he did so, the suspect would have in turn targeted Afghans who were helping U.S. soldiers.
"There's limits on how long you can hold guys," Golsteyn told Fox News in 2016. "You realize quickly that you make things worse. It is an inevitable outcome that people who are cooperating with coalition forces, when identified, will suffer some terrible torture or be killed."
Golsteyn told Fox News he ended up killing the suspected Taliban bombmaker – although details of where and when the killing occurred are in dispute. Two years later, he's facing a murder charge for it.
"Major Matthew Golsteyn's immediate commander has determined that sufficient evidence exists to warrant the preferral of charges against him," U.S. Army Special Operations Command spokesman Lt. Col. Loren Bymer told Fox News in a statement Friday. "Major Golsteyn has been charged with the murder of an Afghan male during his 2010 deployment to Afghanistan."
The first Army investigation into the killing was undertaken after Golsteyn disclosed details of the incident during a polygraph he took while interviewing for a job with the CIA in 2011.
Michael Waltz, a former Green Beret commander and Florida Republican Congressman-elect, told Fox News that Golsteyn's case highlights issues in the way the Army asks soldiers to handle themselves in combat areas.
"The critical piece here is was the bombmaker actually in American custody and being detained? I want to be clear – you cannot – that is against the Geneva Convention and the rules of engagement – you cannot execute prisoners once they've been detained," he told 'Fox & Friends' on Monday. "However, we are putting our service men and women in an impossible situation out in these areas because we are capturing Taliban all the time and there is nowhere to put them."
He added: "Either they have to meet a very high threshold, or be very senior, to go back to Guantanamo Bay…or you release them back out into the Afghan society where they go back and they kill everyone who worked with us and worse, they kill Americans. So we have set these guys up for failure, with the rules of engagement as they stand, and that's something I want to take a hard look at."
A Pentagon spokesperson, responding to questions after Trump's announcement of a review, said, "the allegations against Major Matt Golsteyn are a law enforcement matter."
"The Department of Defense will respect the integrity of this process and provide updates when appropriate," Army Col. Rob Manning told the Associated Press.
Fox News' Barnini Chakraborty and Jennifer Griffin contributed to this report.
Source: Read Full Article