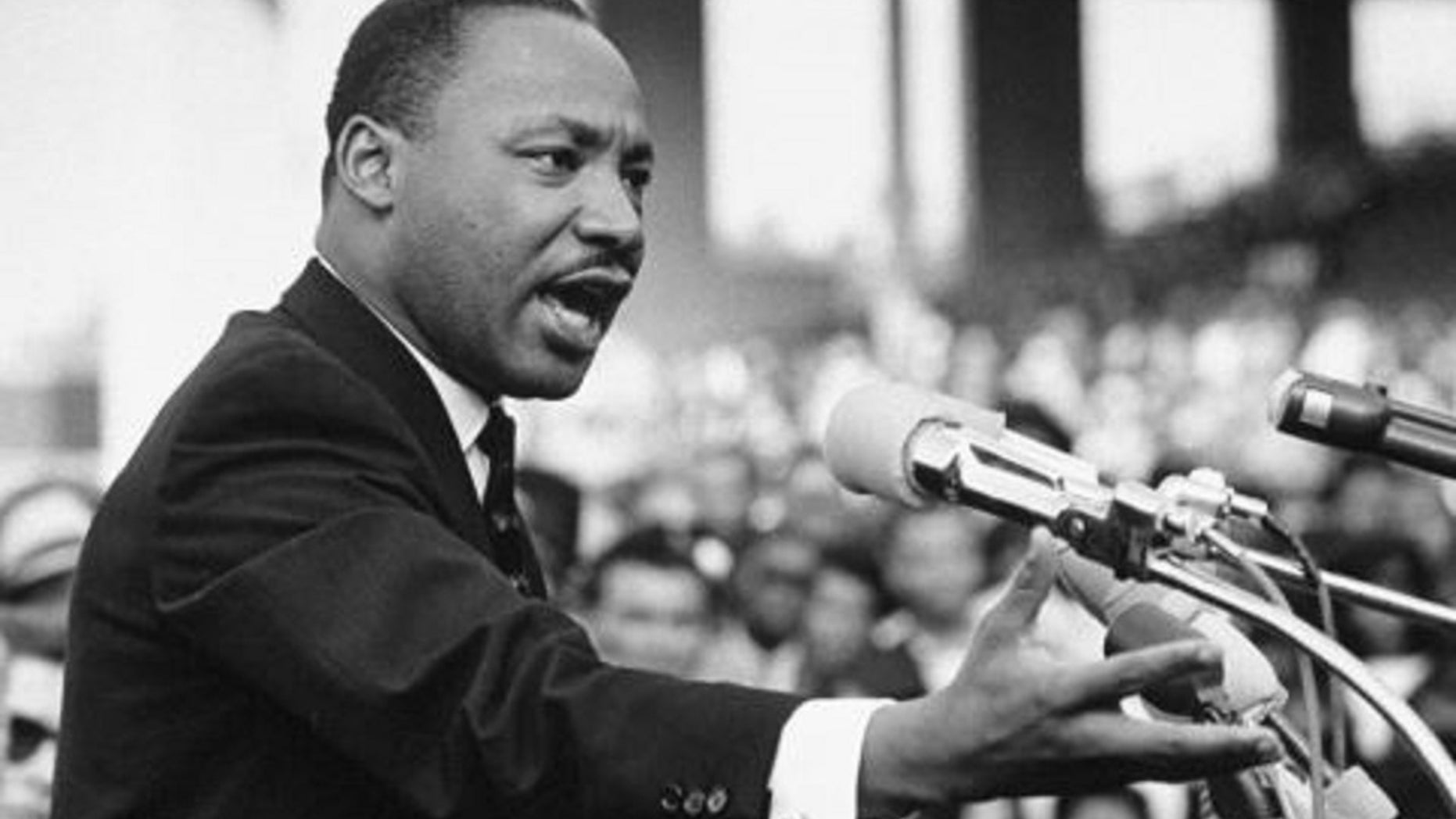 Dr. Martin Luther King, Jr. delivering his "I Have a Dream" speech in Washington, D.C. 
(whitehouse.gov)
The childhood home of Dr. Martin Luther King Jr. reportedly has a new owner.
Atlanta's WGCL-TV reported that the federal government has purchased King's home in Atlanta, which his grandparents purchased in 1909.
The King Center was unavailable for the station's request for comment. Sources told the station the home was sold for $1.9 million.
Earlier this year President Trump signed the "Martin Luther King, Jr. National Historical Park Act of 2017," which designated King's home as a national historical park and expanded the boundaries to include the Prince Hall Masonic Temple where King's group, the Southern Christian Leadership Conference, was once headquartered. 
"Through his life and work, Dr. Martin Luther King Jr. made America more just and free," White House deputy press secretary Hogan Gidley told reporters at the time. "This important historical park tells his story, and this bill will help ensure that the park continues to tell Dr. King's story for generations to come."
King was one of the most iconic leaders of the Civil Rights Movement of the 1950s and 1960s. He was instrumental in organizing the 1963 "March on Washington" in which he delivered his famous "I Have a Dream" speech from the steps of the Lincoln Memorial in front of 250,000 people. He was assassinated in 1968 in Memphis, Tenn.
Source: Read Full Article