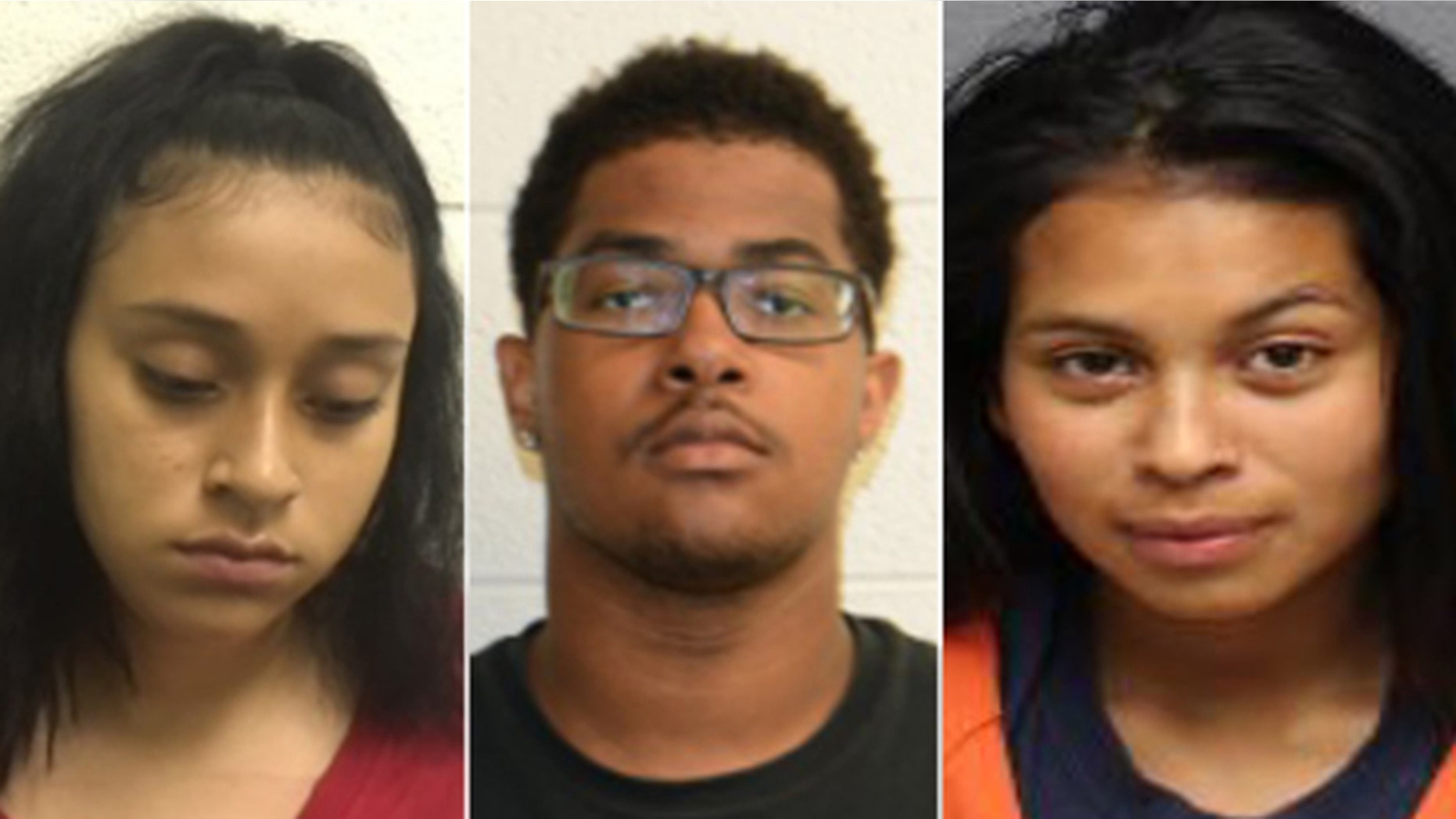 Left to right: Ebelin Jojana Lopez, 19; Terrance Tyrese Martin, 19; Seni Jimenez Blanco, 19; and two 17-year-old minors, were indicted on a lynching charge for the killing of a 24-year-old Virginia man.
(Manassas City Police Department)
Five teenagers – including two minors – were indicted earlier this week on the rarely used charge of "lynching" after the brutal August murder of a 24-year-old Virginia man.
A Prince William County grand jury indicted Terrence Tyrese Martin, 18, of Manassas; Ebelin Jojana Lopez, 19, of Manassas, Seni Jimenez Blanco, 19, of Manassas Park; and two 17-year-old juveniles, who police said will be tried as adults. The names of the juveniles were not immediately released.
The quintet was indicted on multiple charges, including lynching, which in Virginia is defined as any act of violence by a group of people that results in someone's death. It carries the same penalties as second-degree murder, a spokesperson with the Manassas City Police Department said in a statement.
Additionally, one of the juveniles was charged with murder.
The five teenagers went to the apartment of 24-year-old Reynaldo Eliazar Araujo on Aug. 30 at about 2 a.m. with the intent to rob him, officials said.
When police arrived later, they found Araujo's apartment door riddled with bullet holes and Araujo inside with multiple gunshot wounds. He was pronounced dead at the scene, FOX5DC reported.
Police did not elaborate on why they believe the teens were responsible for the killing or any possible connection the accused had to the victim.
"What we do know is these younger generations are trying to make a name for themselves, so some of the crimes they are committing are very gruesome, are very violent just so they can build their own reputation because that is what gangs are about – building a reputation of being the baddest gang in the area," Jay Lanham, executive director of the Northern Virginia regional gang task force, told FOX5DC. "They have no problem committing the crimes they're committing and the violence that goes along with it and that's scary. That should be scary for anyone."
Court dates for the suspects are pending.
Source: Read Full Article