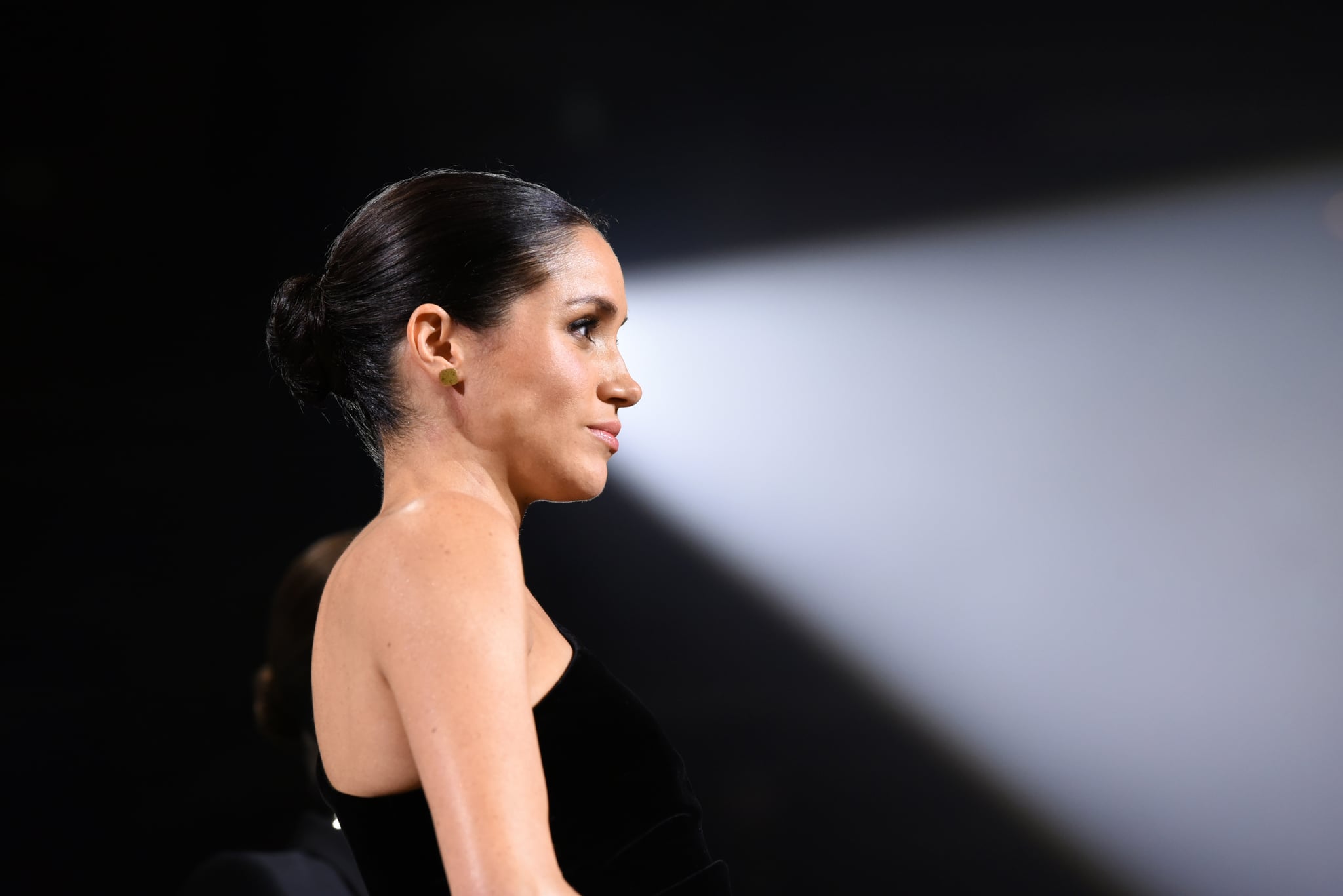 Meghan Markle's name hasn't left the news since her engagement to Prince Harry was announced last year, and now that the two are married and expecting, the rumor mill is in full swing. Whether from "palace sources" or Meghan's own loose-lipped family members, it seems like no time was wasted in painting the incoming duchess as a "demanding" workaholic (how American!) with little respect or regard for royal protocol (I've seen the phrase "ripping up the rulebook" used quite a bit). It feels like every day there's a new story about Meghan not quite fitting in — and with each emerging rumor, it becomes easier for black women everywhere to read between the lines.
There are reports that Meghan made crazy requests for her wedding — though, honestly, I've heard crazier from my own engaged friends — and that she and sister-in-law Kate Middleton got into it after Meghan "berated" a member of Kate's staff. It's also been said that Meghan, a 37-year-old college graduate, philanthropist, and former actress, has such high standards and such clear visions for her royal agenda that it's become a problem. She's too used to working in a "Hollywood environment." She has too much "West Coast energy" (whatever that is). She has too many ideas, and she sends work-related texts and emails at 5 a.m. (OK, girl — if true, then that is pretty annoying). It was revealed in early November that Meghan's assistant, Melissa Touabti, left the job "in tears" after six months and, most recently, that her and Harry's (temporary) private secretary, Samantha Cohen, announced her plans to leave her (temporary) gig after the birth of their first child next Spring. This turnover is ostensibly due to Meghan's many "stressful" demands, which make her hard to work with.
I'm not exactly sure when having high standards became a bad thing in the royal family, but there's one word pervading these rumors that has me side-eyeing them all: "difficult." Like Meghan, I am a black woman from America with an abundance of "West Coast energy" who has lived and worked in mostly white spaces — and it's a descriptor that I've become all too familiar with hearing about myself.
Source: Read Full Article