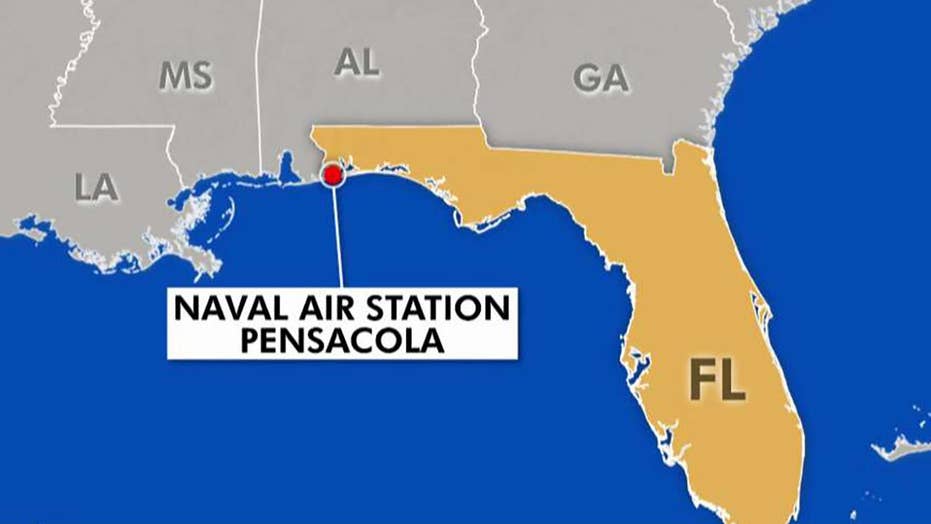 Active shooter at Naval Air Station Pensacola dead, several hurt
A shelter-in-place has been issued at Naval Air Station Pensacola in Florida with a local hospital reporting they have received patients from the scene.
A shooter who opened fire Friday morning at Naval Air Station Pensacola in Florida, leaving two people dead and several injured, has died, officials say.
"The ECSO can confirm there is no longer an active shooter on NAS Pensacola," the Escambia County Sheriff's Office posted on its Facebook account. "The shooter is confirmed dead."
The Navy later tweeted that a "second victim has been confirmed deceased" and an "unknown number of injured people being transferred to local hospitals."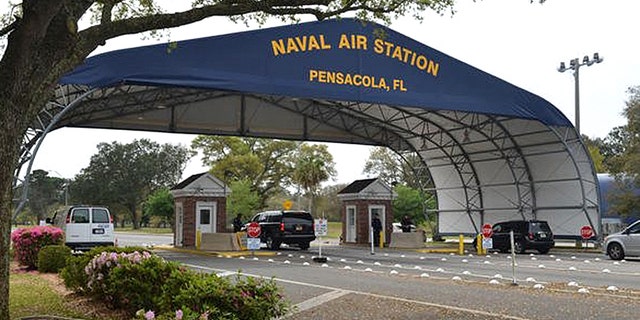 The incident happened at Naval Air Station Pensacola in Florida
(US Military)
Further details about the incident were not immediately available, but officials are expected to provide an update at a 10:30 a.m. ET news conference.
The Baptist Hospital told the Pensacola News Journal that it has accepted five patients related to the shooting and the Sacred Heart Hospital says it is anticipating three.
"Both gates of NASP are currently secured due to reports of an active shooter," the base posted earlier on its Facebook account.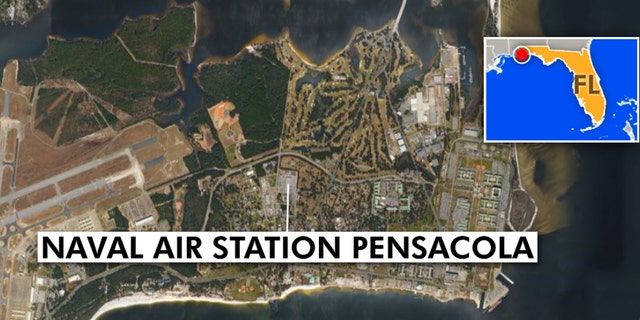 An active shooter situation was reported Friday morning at Naval Air Station Pensacola.
(Fox News)
PEARL HARBOR NAVAL SHIPYARD SHOOTER IDENTIFIED, SURVIVING VICTIM IN CRITICAL CONDITION
A spokesman for the base also told the Pensacola News Journal that the incident was first reported around 7 a.m. Friday.
At 7:48 a.m., police confirmed that the shooter was dead.
Jeff Bergosh, an Escambia County commissioner who works at NAS Pensacola as a civilian contractor, told the Pensacola News Journal that he saw ambulances and fire trucks racing toward the base while he waiting in line to enter at one of its gates.
"There's probably been 100 or so various law enforcement vehicles zooming down the wrong side on Navy Boulevard," he said, adding that he received a call from co-workers on base who reported being on lockdown.
The incident comes days after a sailor fatally shot two people and injured a third before turning a pistol on himself at Pearl Harbor Naval Shipyard.
CLICK HERE FOR THE FOX NEWS APP
NAS Pensacola employs more than 16,000 military and 7,400 civilian personnel, according to its website. One of the Navy's most historic and storied bases, it sprawls along the waterfront southwest of downtown Pensacola and dominates the economy of the surrounding area.
It's home to the Blue Angels flight demonstration team, and includes the National Naval Aviation Museum, a popular regional tourist attraction.
The Associated Press contributed to this report.
Source: Read Full Article