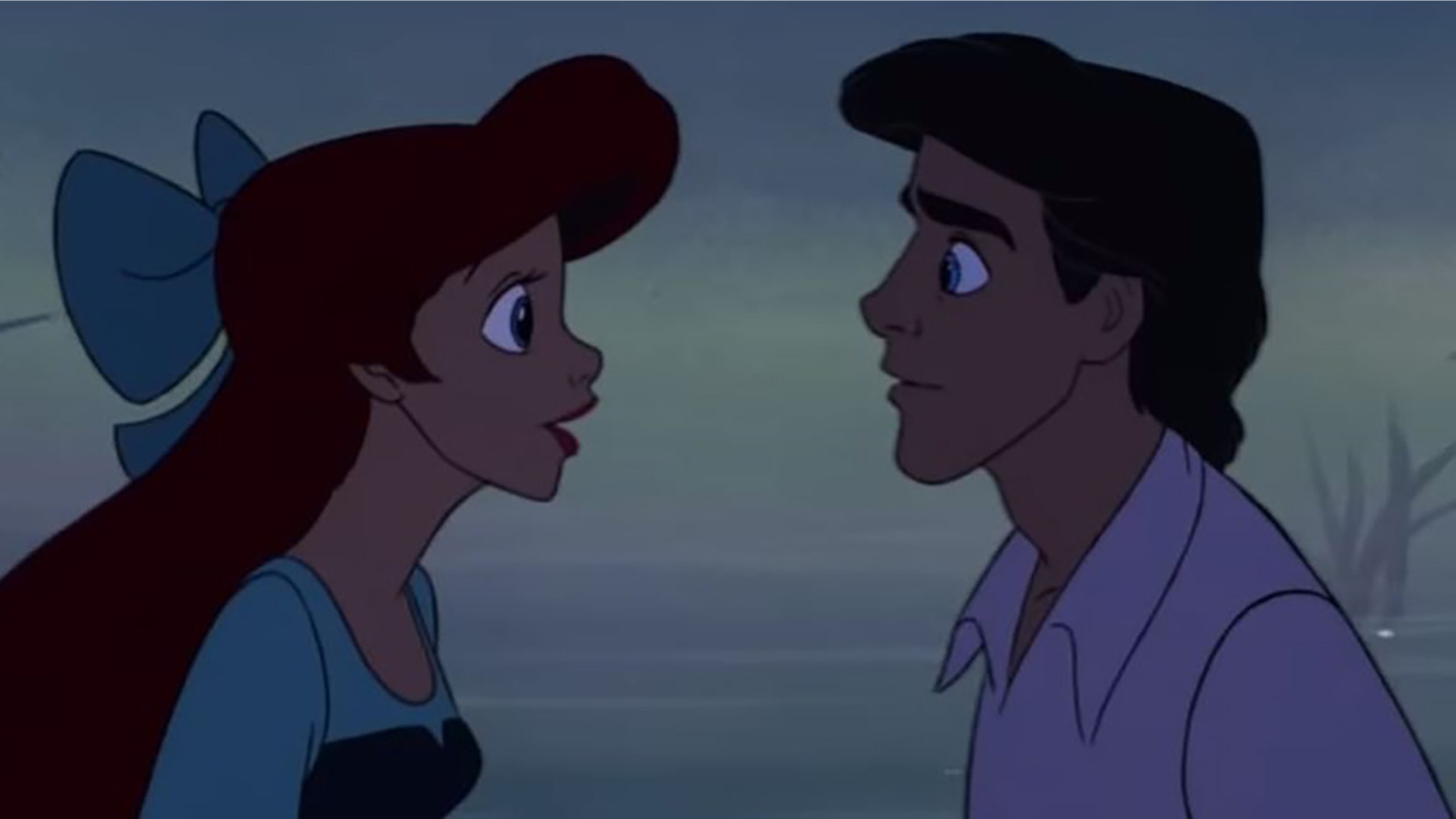 Princeton's Tigertones will no longer sing "Kiss The Girl" from "The Little Mermaid."
(Disney/Youtube)
An all-male a cappella group at Princeton University announced Friday it would temporarily scrap a "Little Mermaid" song from its set list over concerns about consent and misogyny.
Wesley Brown, a senior and president of the Tigertones, wrote in a letter to The Daily Princetonian the band will try to rework the performance for the song "Kiss The Girl" – which was written for the animated Disney movie.
During the group's performance, the singers would call up a man and woman from the audience. The two audience members would dance and then the singers would encourage one audience member to kiss the other on the cheek, Brown wrote.
"In the last few years, we have taken intentional steps towards ensuring that audience participation is more voluntary and consensual. These steps have clearly not succeeded in guaranteeing total comfort for both participants or in obtaining continual consent," Brown wrote. "Performances of this song have made participants uncomfortable and offended audience members, an outcome which is antithetical to our group's mission and one that we deeply regret."
The group's decision to rework its "Kiss the Girl" performance came four days after The Daily Princetonian printed a column which read "Dear Tigertones, please stop singing 'Kiss The Girl.'"
OHIO RADIO STATION STOPS PLAYING 'BABY IT'S COLD OUTSIDE' AFTER LISTENER EXPRESSES CONCERN OVER SONG'S LYRICS
Noa Wollstein, who wrote the op-ed, the song "more misogynistic and dismissive of consent than cute." She told The New York Times that while she's never been called up for a Tigertones rendition of "Kiss The Girl," she's seen the performances and it made her and others feel uncomfortable.
"I would technically like to see it taken out period," She told the newspaper. "But if they're willing to work on it and get it to a place where it's not offensive, then I'm all for it."
There was no timetable for when the Tigertones were going to use the song again.
Source: Read Full Article