A military court in Moscow on Tuesday jailed a former chief of the cybersecurity department of Russia's main domestic security agency on treason charges — in a remarkably murky case that has attracted speculation that it could be linked to the 2016 U.S. election.
The Moscow District Military Court sentenced Sergey Mikhailov, who oversaw part of the Russian intelligence agency FSB's cybersecurity center, to 22 years in a maximum security prison and fined him 400,000 rubles ($6,130). His co-defendant, Ruslan Stoyanov, a former police investigator and top researcher at the cybersecurity firm Kaspersky Lab, received 14 years in prison.
The trial has been cloaked in deep secrecy, conducted behind closed doors — meaning very few details have surfaced publicly. But what has come emerged has offered tantalizing and frequently confusing insights into the closed world of Russian cyber espionage — with allegations (suggestions) that the men were convicted for passing classified information to U.S. intelligence.
The charges against Mikhailov and Stoyanov have never been formally made public. But they are known to be based, at least in part, on 9-year-old allegations by a web entrepreneur and convicted cyber criminal, Pavel Vrublevsky — whom Mikhailov helped jail in 2013.
Vrublevsky, who has insisted he is the key witness in the case, asserts that in 2010 Mikhailov and Stoyanov indirectly passed classified law enforcement information from a criminal investigation against him to the FBI via an American cyber-security researcher, Kimberly Zenz.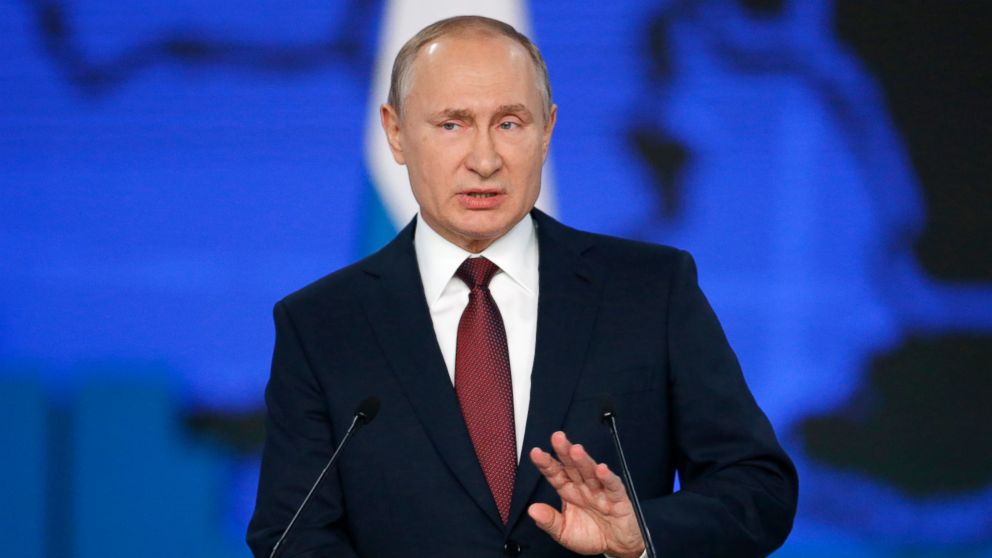 Last week, the Russian newspaper, Kommersant, reported that court documents show the FSB's accusations in the case essentially track with those of Vrublevsky. According to the newspaper, the FSB accuses Mikhailov of giving a compact disk with secret information related to Vrublevsky's case to Stoyanov. Stoyanov is then alleged to have flown with the disk to a cyber security conference in the United States, where he handed it to Zenz.
The newspaper reported that the men received $10 million in return.
Russian authorities have not commented on the report. Zenz has denied she ever received classified material from Stoyanov and in interviews she has said she believes that he is being unfairly tried.
In Tuesday's verdict, the judge said Mikhailov had been found guilty of two episodes of state treason, and Stoyanov of one, but did not say whether they had passed information to a foreign country. The court also stripped Mikhailov of several state honors, including a medal for Merit to the Motherland, First Class.
Both men pleaded not guilty, the judge said.
The case remains remarkably opaque, and few observers believe that Vrublevsky's allegations provide the full story. Some cybersecurity experts have suggested that they believe Vrublevsky's allegations are being used as a pretext for jailing the men.
Stoyanov's attorney, Inga Lebedeva at the court on Tuesday told reporters that they considered Vrublevsky to have ordered the case against the men. Lebedeva said that the court had also refused an offer from Zenz to testify in the case, despite her being a central figure in the alleged conspiracy.
Vrublevsky and the two convicted men have history. Vrublevsky, who runs a web-payments company, Chronopay, blames Mikhailov and Stoyanov for his conviction in 2013, when he was jailed for two years for ordering a denial-of-service attack against a rival payment platform that prevented customers from buying tickets from the Russian airline Aeroflot.
Vrublevsky himself has previously suggested to ABC News that he does not believe his allegations are the real reason for the trial now.
But, even if true, there remains no answer to the question of why authorities would be trying to jail the men.
The timing of Mikhailov and Stoyanov's arrest, just weeks after the 2016 election, and the allegations that the men passed information to U.S. intelligence, has prompted speculation that they could be related to the Russia's election hacking. The Kremlin has denied that — along with any claims of interference in 2016 — and no evidence has emerged to support the theory.
On Tuesday, Lebedeva, Stoyanova's lawyer, told reporters that Russia's interference in the U.S. elections had not figured in the case.
But questions around the trial continue to abound.
A respected human rights lawyer and a defense attorney in the case, Ivan Pavlov has repeatedly hinted that the men are being tried for reasons other than with what they are charged.
In 2017, Pavlov suggested cryptically to ABC News that the men may have been jailed for safe-keeping — to prevent them from sharing what they may know.
"It's very like they just wanted to isolate people" Ivan Pavlov said in 2017. "Because they know too much. For example, that which they would like to hide."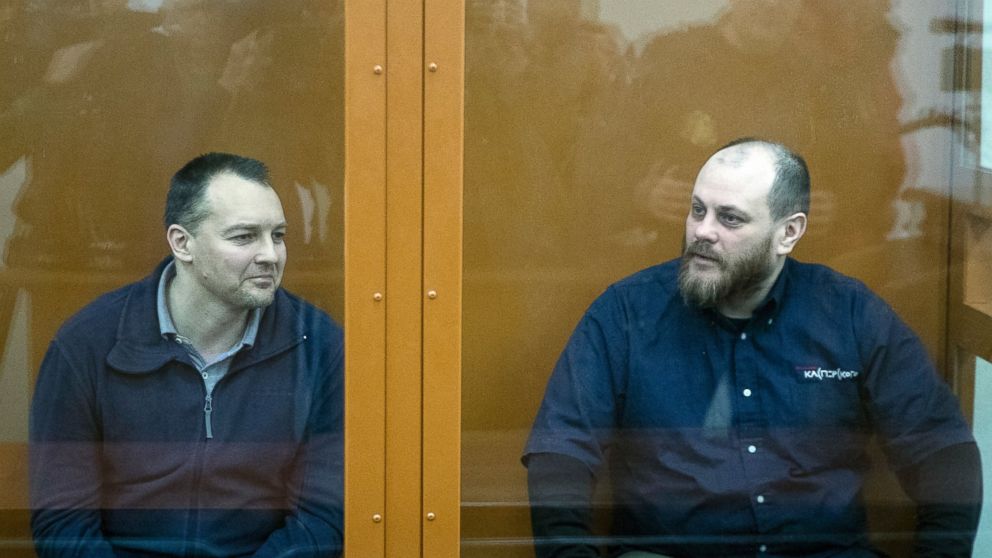 Vrublevsky himself has continued to offer wild conspiracy theories for why the men have been jailed now, venturing numerous, often fantastical explanations. In one, he suggested to ABC News that Mikhailov was an FBI agent intending to flee to the U.S. where he would give phony testimony that falsely implicated Russia in the 2016 election hacking.
Others have suggested that the case may be the product of a conflict within the FSB, or between the FSB and other Russian intelligence agencies.
In 2017, Stoyanov, who was known as one of Kaspersky Lab's top researchers, wrote an open letter from his detention cell in which he warned that the FSB was following a practice of co-opting criminal hackers for intelligence missions — risks which he said could potentially supercharge cybercrime in Russia.
"The essence of the deal: the state receives access to the technologies and information of cyberthieves in exchange for the permission to steal abroad," Stoyanov wrote in the letter, published in part by the outlet, RBC.
One of Stoyanov's co-defendants in the treason trial is accused by U.S. law enforcement of doing just that.
Dmitry Dokuchaev is a major in the FSB who served under Mikhailov.
Mikhailov, according to Russian media reports, had been a criminal hacker until he was recruited by the security agency. In 2017, the FBI indicted Dokuchaev for helping run a massive 2014 hack on Yahoo Inc!, that stole roughly half-a-billion accounts.
The U.S. Department of Justice alleges Dokuchaev directed criminal hackers to steal passwords, authorising them to enrich themselves in the process so long as they provided the FSB with desired accounts.
Dokuchaev and another defendant, Georgy Fomenko, a little-known businessman, have reportedly both pleaded partly guilty to the charges in the FSB treason case and are co-operating with investigators. They remain in pre-trial detention and are yet to be sentenced.
Source: Read Full Article