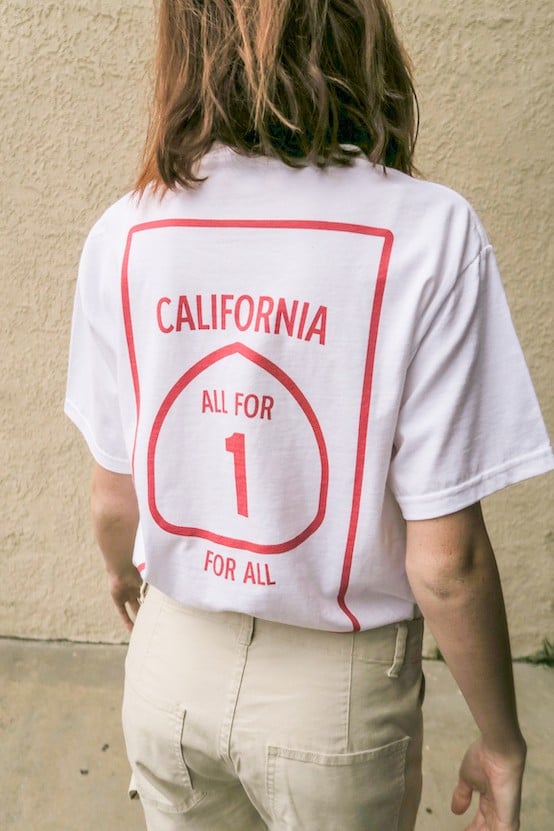 This New California T-Shirt Isn't Just Cute — It Also Contributes to Wildfire Relief Donations

Communities are still building themselves back up after the horrendous damage caused by the fires in Northern and Southern California that blazed throughout November. To continue supporting relief efforts, LA-based company With Seven launched the All For One t-shirt on Feb. 1, with all proceeds benefiting California Strong.
Not only is the shirt a direct donation to those affected by the Camp, Woolsey, and Hill Fires, but it's also cute as heck. Hannah Minardi, co-founder of With Seven, described the shirts as "a tribute to the families, victims, and first responders who were involved in the tragic events that our state of California experienced. We are excited to get as many people involved as possible."
All proceeds from the purchases specifically benefit the California Strong, which supports those impacted by the Camp Fire in Northern California and the Woolsey and Hill Fires in Southern California. As a San Francisco resident and California-lover, I love the "all for one" message and design of the shirt, which features a red and white take on the symbol of Highway 1 — the legendary road that connects Northern and Southern California in its several iterations.
The unisex shirt is available in sizes S-XXL for $45. Shop it ahead, and feel good about the next thing you add to your closet.
Source: Read Full Article