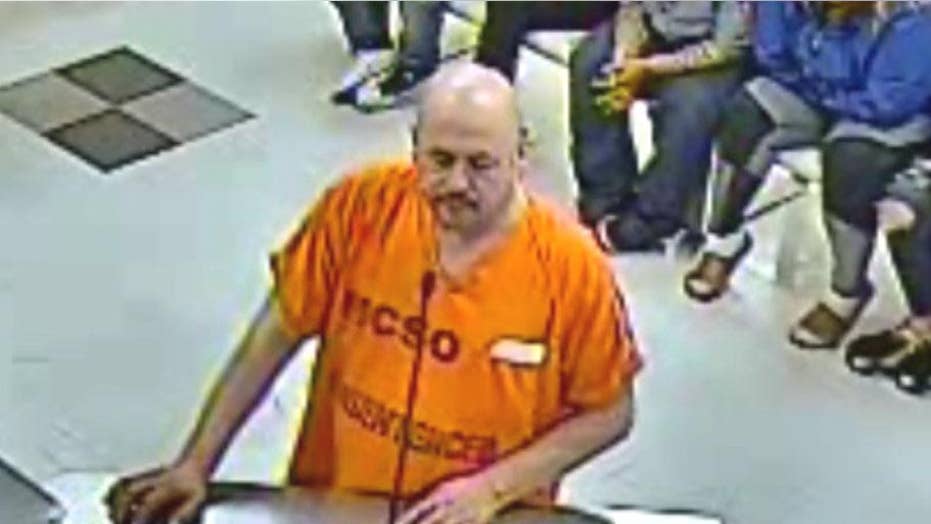 Passenger slits Uber driver's throat, survives injuries
A man in Arizona was arrested Thursday for allegedly slitting the throat of an Uber driver, less than a week after a pregnant woman working for ride-share competitor Lyft was stabbed and killed.
Francisco J. Diaz, 45, has been charged with second-degree attempted murder, and two counts of aggravated assault in connection with the incident, according to court documents obtained by FOX10.
The unidentified Uber driver told police that Diaz was picked up from a Buffalo Wild Wings in Goodyear, Ariz. Wednesday night. During the ride, the 45-year-old produced a "large knife" he later used in an unprovoked attack to slash and stab the driver before he fled from the vehicle.
PREGNANT LYFT DRIVER BRUTALLY STABBED TO DEATH BY PASSENGER, UNBORN CHILD DIES: COPS
The driver drove away and called 911 before being taken to a trauma center with extensive injuries.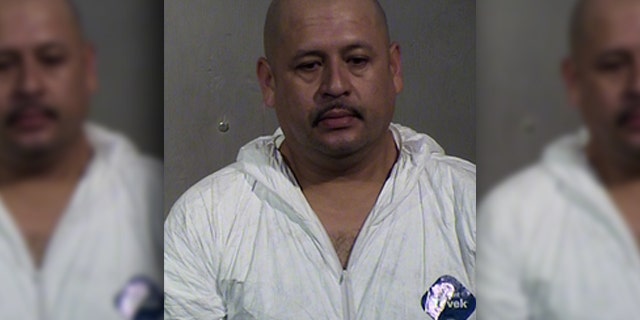 Francisco J. Diaz was arrested after allegedly slitting the throat of an Uber driver on Wednesday.
(Maricopa County Jail)
"What the driver experienced is frightening," an Uber spokesperson told Fox News on Sunday. "There's nothing more important than the safety of the drivers and riders we serve. We are relieved he is recovering and stand ready to help police in their investigation."
Diaz was arrested Thursday after Tolleson Police, in coordination with the FBI Violent Crime Task Force, conducted an investigation and took the 45-year-old into custody at his home without incident.
The driver, who asked not to be identified out of fears for his own safety, told 12 News he had to receive more than 20 staples in his throat from the injury.
"Blood just started gushing out," he told the television station. "I kept saying, 'I'm not going to die."
LAS VEGAS UBER DRIVER PUMMELED BY PASSENGERS IN ATTACK CAUGHT ON VIDEO
A woman told FOX 10 she saw the suspect at the bar before the attack.
"He kind of went around the bar, and he started showing that knife and I wasn't comfortable. Neither were my guests or employees," Liz Glenn said, adding that she was shocked after seeing Diaz's mugshot on the news.
Glenn told FOX10 he had chilling last words.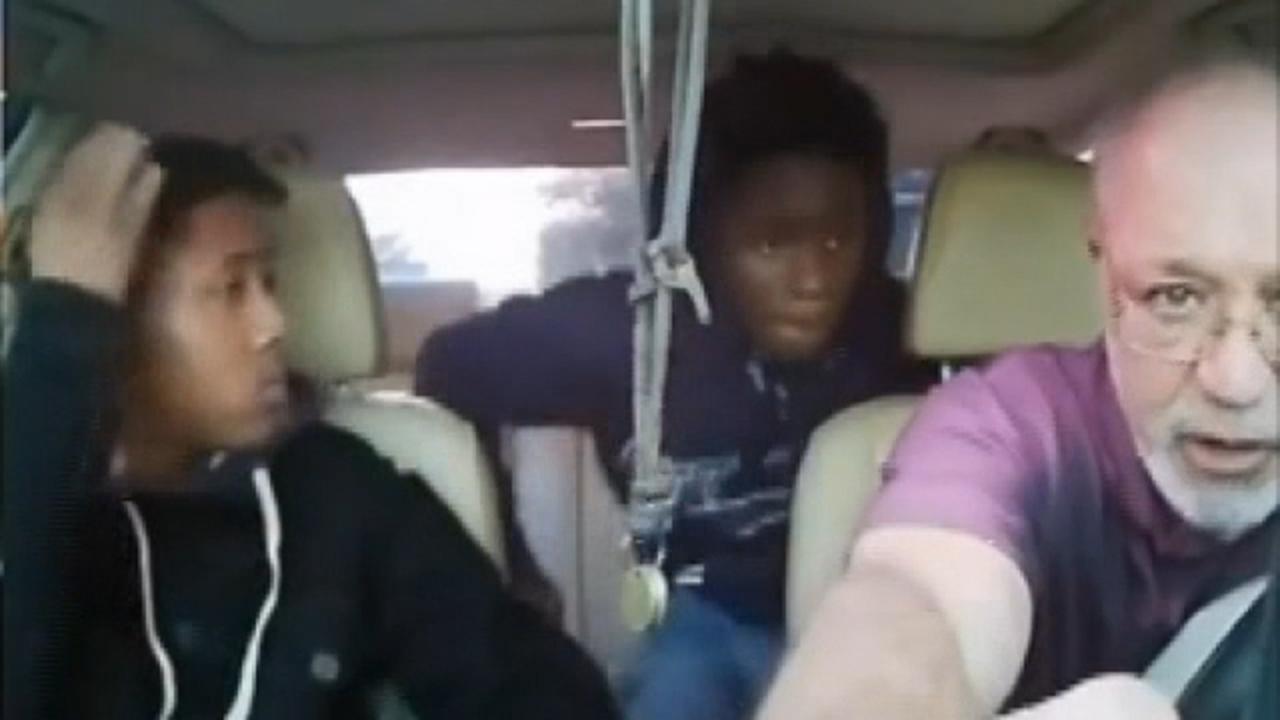 Passengers attack Uber driver after he refuses their ride
"He said, 'you don't know what I'm capable of,'" said Glenn. "He said that over and over again, to different people who were trying to get him out of the bar and away from the situation."
In court documents obtained by FOX10, Diaz said he admitted to pulling out a knife he possessed,  swinging the knife at the driver and cutting his hands, adding that he felt the Uber driver was going to hurt him.
The 45-year-old is being held on a $500,000 cash only bond and will be placed under electronic monitoring if he is released. He is set to appear in court next on Feb. 7.
CLICK HERE FOR THE FOX NEWS APP
The attack in the Phoenix suburb came the same week that a Lyft rider brutally stabbed his pregnant driver multiple times, killing her and her unborn child before stealing the victim's vehicle.
Fabian Durazo, 20, drove nearly 150 miles before being arrested near the California line on Monday, officials said. Tempe Police said victim Kristina Howato, 39, was in her third trimester of pregnancy, a report said.
Fox News' Amy Lieu contributed to this report.
Source: Read Full Article