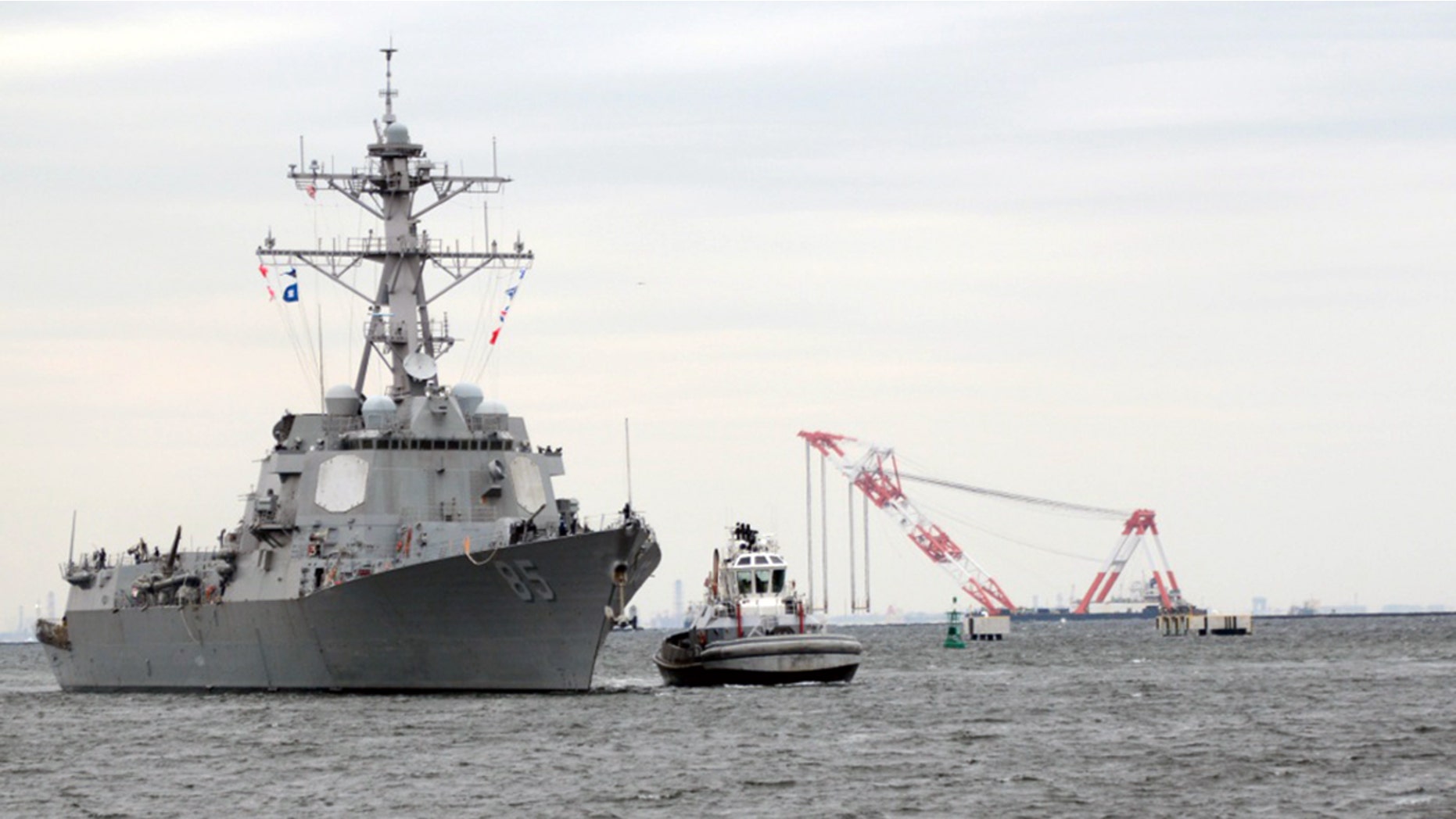 The guided-missile destroyer USS McCampbell in a 2015 photo.
A U.S. Navy warship sailed in waters claimed by Russia in the Sea of Japan on Wednesday as tensions increase over the Trump administration's decision to withdraw from a decades-old arms control treaty.
A spokesperson for the U.S. Pacific Fleet says the guided-missile destroyer USS McCampbell sailed "in the vicinity of" Peter the Great Bay, a body of water off the Russian port city of Vladivostok, "to challenge Russia's excessive maritime claims and uphold the rights, freedoms and lawful uses of the sea enjoyed by the United States and other nations."
Vladivostok, in Russia's far southeast, is home to the country's Pacific Fleet. The last time the U.S. Navy sailed in the area was 1987, the same year the U.S. signed the Intermediate-Range Nuclear Forces (INF) Treaty with Russia. On Tuesday, Secretary of State Mike Pompeo announced that the U.S. will suspend its obligations under the treaty in 60 days, and he accused Russia of "cheating" on the deal.
The U.S. has shared intelligence evidence with its NATO allies that it says shows that Russia's new SSC-8 ground-fired cruise missile could give Moscow the ability to launch a nuclear strike in Europe with little or no notice. Russia has denied the accusations.
In response, Russian President Vladimir Putin said Wednesday that Moscow would walk away from the treaty if the U.S. did the same.
The U.S. Navy is also preparing to send a warship into the Black Sea for the first time in a month to shore up support to Ukraine after Russian forces seized three Ukrainian vessels and 24 sailors aboard on Nov. 25.
The Associated Press contributed to this report.
Source: Read Full Article