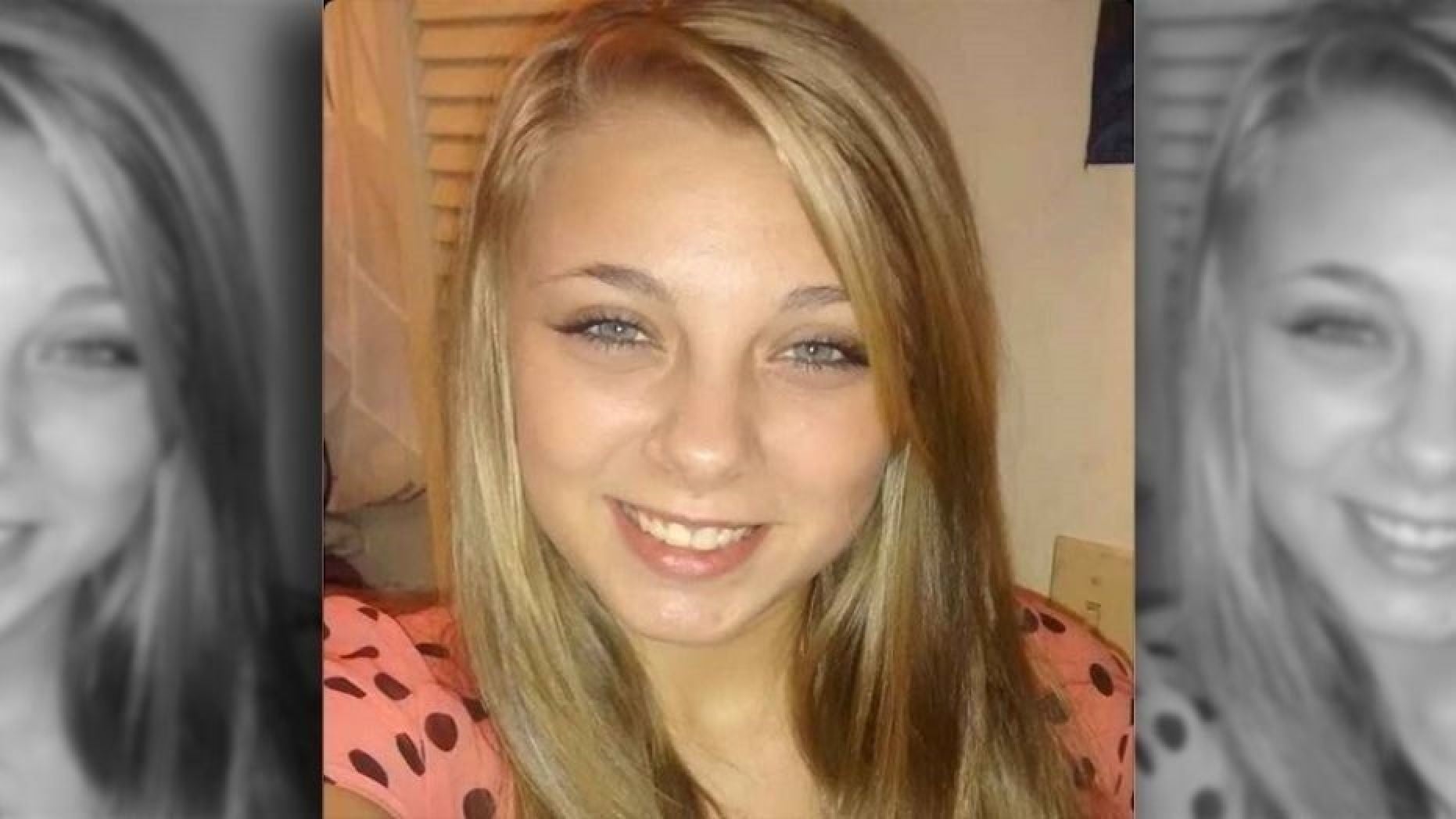 Kaylee Muthart, 21, speaks out about the incident that left her blind a year ago.
(Facebook)
A South Carolina woman who made headlines earlier this year when she gouged out her eyes while high on "a concoction of tainted methamphetamine" spoke out this week about the incident that left her blind and changed her life forever.
Kaylee Muthart, 21, of Anderson, told People she had been "snorting and injecting" the tainted drugs for about 48 hours before her shocking act of self-mutilation on Feb. 6.
"The drugs take your fears and beliefs and amplify them," Muthart told the magazine. "I thought I had to take my eyes out to survive and save the world."
On the day of the incident, churchgoers in Anderson County watched in horror as Muthart removing her eyeballs. Earlier, in an interview with Cosmopolitan, Muthart described removing her eyeballs before she "squished them."
SOUTH CAROLINA WOMAN WHO GOUGED HER EYES OUT THOUGHT IT WAS A SACRIFICE TO GOD
After the incident, Muthart said she went to a psychiatric facility before completing a drug-treatment program. She also had surgery to save her optic nerves. She told People she considered herself a "recovering addict" but said it was not hard to get sober.
"The drugs took something from me and when you get burned by the fire you learn not to go back," she said.
The woman said she was relearning to do just about everything now that she's blind — including previously simple acts such as making coffee and cooking eggs. She said she has ridden a bike with the help of a friend and has even played a little basketball. She said she planned to attend a school for the blind next year where she will learn how "to do anything blind." She told People she has accepted losing her vision.
"If you don't, you can never be happy," she said. "Accept it, analyze it and let yourself feel what you feel. I cry. Not a lot, but I bottle it up and then let it out."
Muthart's mother, Katy Tompkins, said her daughter "has been given a second chance." But Tompkins said she still struggles with the incident.
WOMAN WHO GOUGED HER EYES OUT WHILE ON DRUGS SAYS: 'I FEEL LIKE MYSELF AGAIN'
"The drugs take your fears and beliefs and amplify them."
"For a mother, it's like, 'Why? Why her?'" Tompkins told People. "So much potential, so beautiful. And her eyes — they were like the ocean — you could see her emotions in them."
Although Muthart has embraced her blindness, she said she has given up her dream of being a marine biologist.
"The part I would've enjoyed most about that" — watching orcas and dolphins slice through the water — "is gone now," she said.
Source: Read Full Article