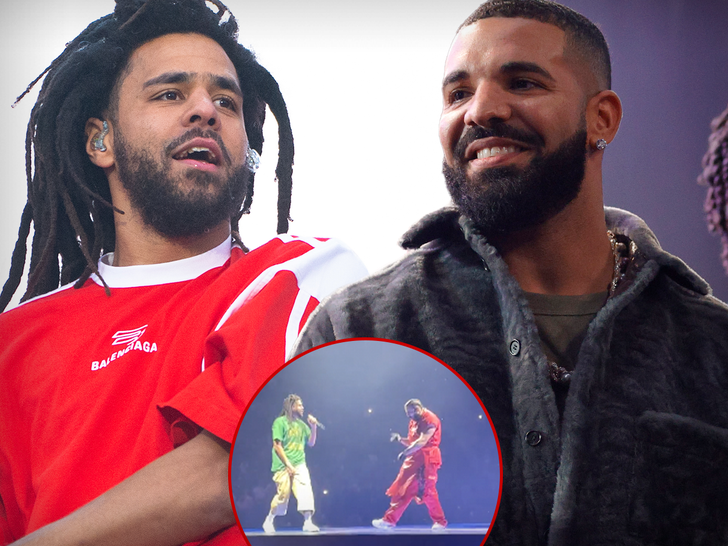 Drake and J. Cole are taking their "First Person Shooter" to another level — on Monday, the 2 rap heavyweights announced they're hitting the road for their joint tour!!!
Officially titled "It's All a Blur Tour: BIG AS THE WHAT" … Cole will be supporting the extended version of Drake's highly successful tour, which reportedly raked in over $100 million during its run.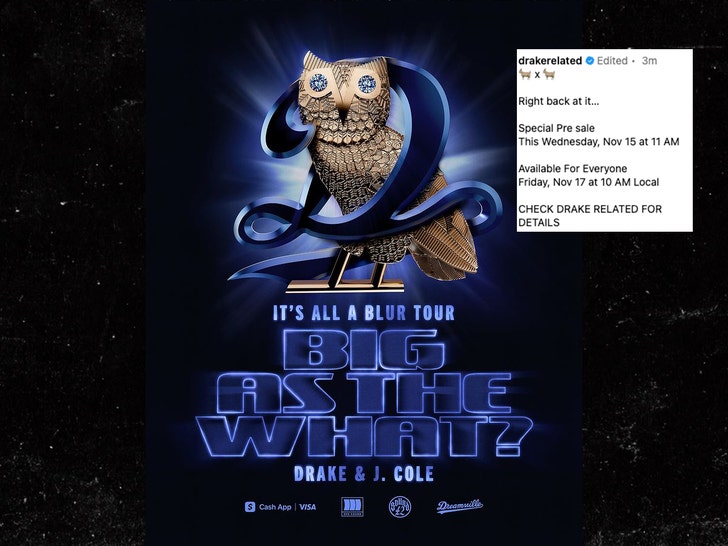 Both their mascots — Drake's OVO owl and Cole's Dreamville logo — graced the tour flyer and Drake made it clear they're on equal playing ground, labeling them both to be 🐐's in the game!!!
They actually previewed the tour on their 'FPS' collab … where Cole earned his first No. 1 hit (a point Soulja Boy just made perfectly clear to the public).
But given the momentum, fans could finally see the release of Cole's long-awaited "The Fall Off" album.
As for Drake .. the tour's kinda surprising, considering just last month he said he was taking a break from recording so he could deal with ongoing stomach issues. You'd think touring would be even more grueling on him, physically, than studio sessions.
Then again, they always say "strike while the iron's hot," and it definitely is right now for this duo … so, their tour starts packing arenas in January 2024.
Source: Read Full Article