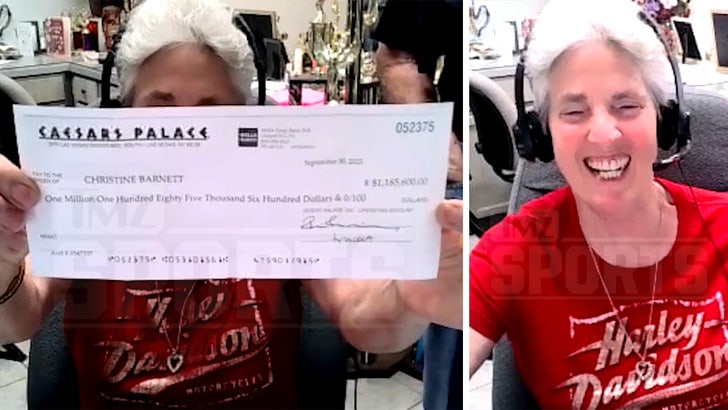 Race car driver Christy Georges-Barnett is still finding it hard to believe she won over $1 million at a Las Vegas slot machine … but, yes, she is indeed now rich — and she's showing TMZ Sports the massive check that proves it!!
The 63-year-old — who drives USRA Dirt Mods and Super Trucks — revealed a copy of the payment … just a couple days after she was seen on video winning the cash at Caesar's Palace earlier this month.
"I can't even describe it to you. I still don't believe it," Georges-Barnett said this week. "It was like the biggest shock of my life."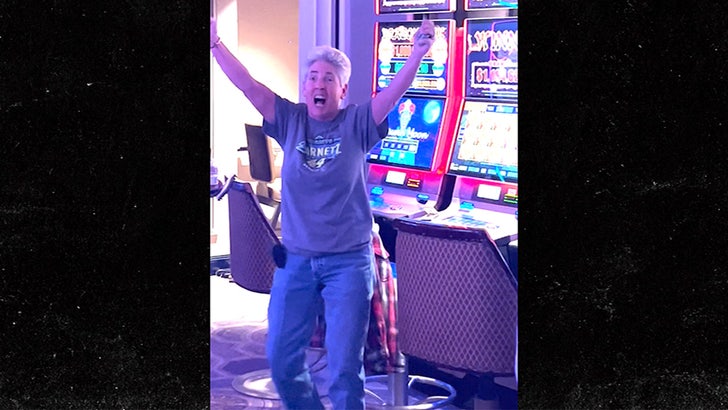 "I couldn't even say anything. All I could do was go around in circles like a dummy and just say, 'Oh, my God! I just hit a million dollars.'"
Georges-Barnett said the surreal moment happened around 11 PM at the Dragon Link machine in the high roller room … where she had won several small prizes before hitting the big $1 million.
That's when casino officials came over to the machine to see if she wanted the dough in cash or a check.
"I want a check for a million dollars," she said. "I wanna be able to show that off."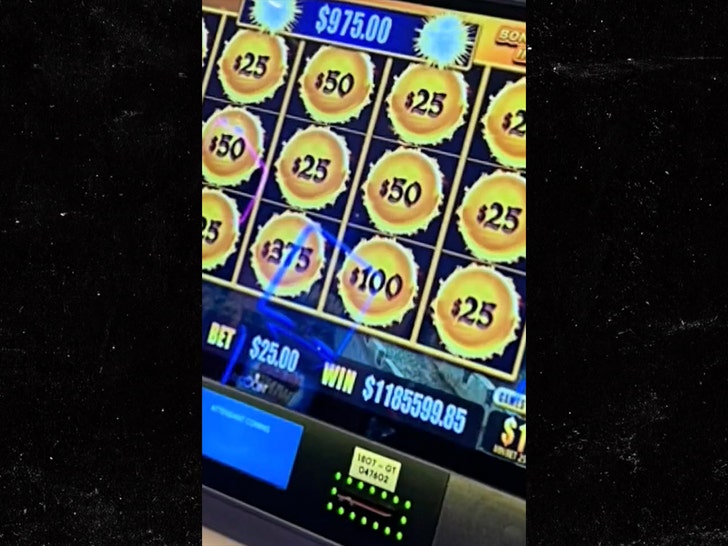 Georges-Barnett tells us her plans for the $1 million are to help a few people out, put some toward her and her husband's Barnett Harley Davidson shop, and save the rest.
As for advice to slot lovers out there, Georges-Barnett says she has zero … telling us her trick is simply to talk to the machines before they deliver jackpots.
"The biggest one that I've ever won before that was $50,000," Georges-Barnett said. "I've won a lot of $30,000s and $20,000s and stuff like that, but never nothing like this."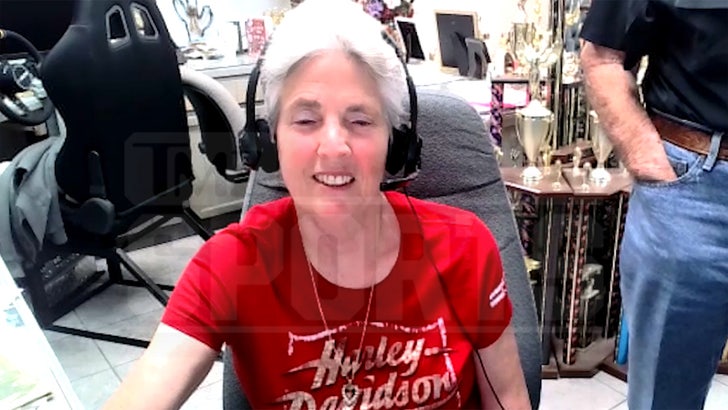 Georges-Barnett tells us that while she's a gambler, she doesn't play the lottery … though after this win, she says she just might!
Source: Read Full Article